Ironically, QTS Realty Trust (NYSE: QTS), the data center REIT with the smallest market cap, operates some of the largest data center campuses.
It also appears to be the least followed of the six data center REITs here on Seeking Alpha.
I wrote a Seeking Alpha focus article on QTS last fall, after the $326 million Carpathia acquisition was announced which provides background if you are unfamiliar with this REIT.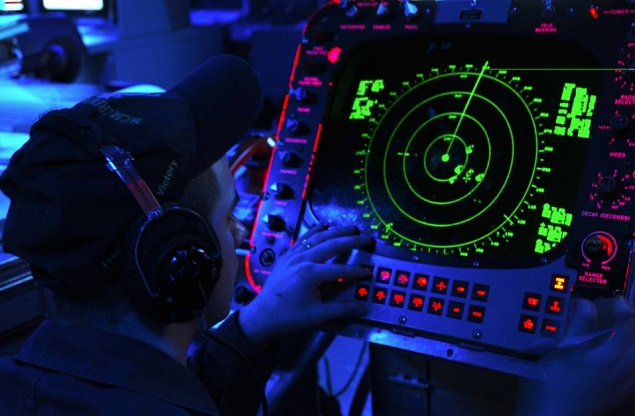 Source: U.S. Navy - Image flickr.com
(The article flew under the radar of most SA readers, so there is a good chance you might have missed it.)
Notably, QTS' shares have risen over 50% since that Carpathia piece was written and 160% since the QTS Realty IPO in October 2013.
Key differentiators for QTS Realty include:
Low cost basis of mega data center campuses
Security and compliance focus
Cloud and managed service offerings
Carpathia - federal government approvals, including

FedRamp

, Carpathia VMware Government Cloud
Critical facilities management (outsourcing of data center operations)
QTS management takes non-disclosure seriously and generally plays its cards close to the vest, rarely mentioning customer wins by name. While tenant anonymity is not uncommon in the data center industry, QTS Realty has developed the science of talking about customers without mentioning them by name into an art form.
However, there's another reason why investors may have missed out on QTS Realty.
QTS Realty - "Stealth Mode"
Sometimes stocks fly under our radar because they don't meet the criteria investors use to screen for top performers.
A quick glance at the slide below shows that self-storage and data center REITs dominate the top ranks, with an honorable mention for healthcare and manufactured home communities. The total absence of the traditional REIT sectors - office, industrial, apartments and retail - may come as a surprise for many readers. It is also food for thought.
The data suggests investors should consider a broad search when selecting REITs in an attempt to generate alpha.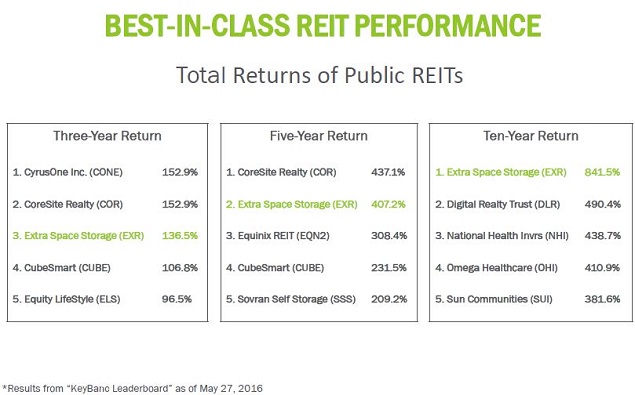 Source: Extra Space Storage - REITWeek 2016 presentation
Data center REITs CyrusOne (NASDAQ: CONE) and CoreSite Realty (NYSE: COR) pop off the page as three-year and five-year return leaders, respectively. Sector pioneer Digital Realty (NYSE: DLR) quickly registers as the second best REIT performer during the last decade, with a 490% return.
Equinix (NASDAQ: EQIX) is included on this five-year list even though it officially has been classified as a REIT since 2015. Some folks would argue that Equinix should be disqualified from this list due to that technicality. This underscores how "criteria matters" when it comes to screening REITs and ranking performance.
CoreSite returned for an encore performance as the second best REIT on the three-year list.
Tale Of The Tape - QTS Occupies A Top Slot
QTS Realty technically does not qualify for consideration on that three-year list. That honor will have to wait until October 2016, the three-year anniversary of the IPO.
However, if the criteria was altered by just a few months, the Y-Chart below shows that QTS would be in second place, trailing CyrusOne, and just above 2015 top REIT performer CoreSite.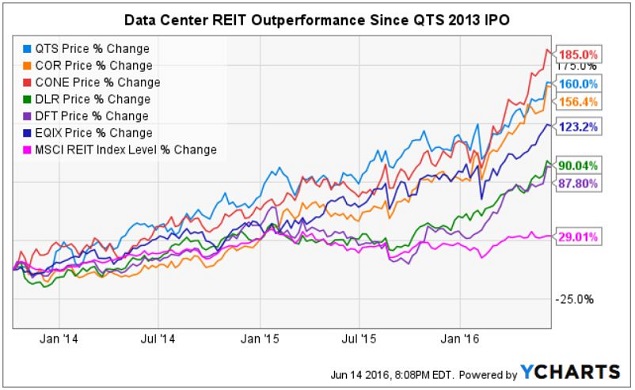 The exponential growth of data and rise of cloud computing has helped to lift the entire data center REIT sector during the past two years. In contrast, traditional REIT sectors are usually leveraged to population and GDP growth and consumer confidence.
During the past 52 weeks, QTS Realty's shares traded in a range of $34.99-$55.16, closing close to all-time highs on June 14, 2016.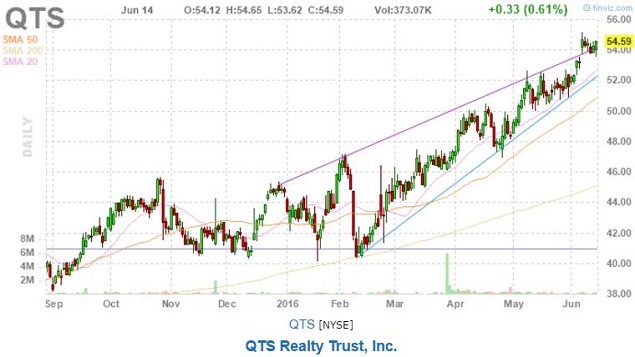 During the past 12 months, QTS' shares have increased by 44%, including a 21% rise year to date.
In January 2016, I wrote a Seeking Alpha Top REIT Sector Pick article suggesting a Data Center REIT "DIY Smart Beta ETF" strategy (an equal weight portfolio of the six publicly traded data center landlords). So far, so good.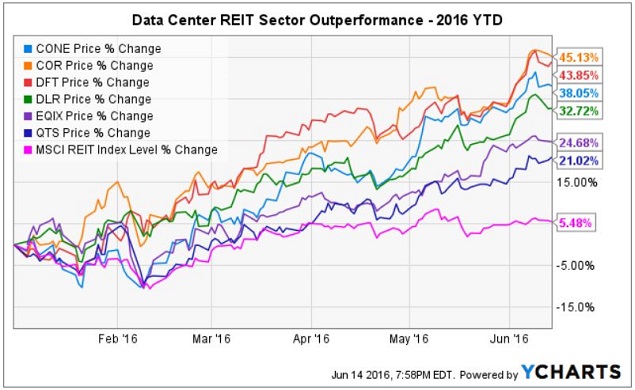 Ironically, the 21 percent QTS rise in share prices 2016 YTD is at the lower end of the data center REIT sector.
What a difference a year can make in the dynamic world of data centers.
QTS was a top performer in 2015 while wholesale landlord DuPont Fabros Technology (NYSE: DFT) lagged last year. Subsequently, DuPont Fabros has become one of the top performing names in 2016 after reporting record Q4 2015 leasing activity. DuPont then revealed during Q1 2016 that it had signed yet another round of huge leases with public cloud providers.
Of course, we are just half way through the year, and DuPont Fabros is nearly out of space to lease, while QTS Realty has over 1,000,000 SF of available shell space.
Why Data Centers?
Cloud computing is changing the way businesses approach designing and implementing IT solutions. CIOs and CTOs are often facing the dilemma of more complex IT stacks and shrinking budgets. While traditional IT budgets are being cut, cloud expenditures and outsourcing solutions are on the upswing. Additionally, many C-Suite execs prefer having the option to turn non-core assets carried on the balance sheet into an operating expense.
Enterprise customers are in the early innings of a paradigm shift from owned on-premises data center IT solutions to solutions including public cloud and hybrid deployments colocated in third-party leased facilities.
The federal government is not immune to these trends either. In fact, there are multiple mandates from the White House OMB and Federal CIO offices. However, some initiatives have become bogged down in red tape.
QTS - Government Leasing Wildcard
When QTS bought Carpathia Hosting, it gained over 230 new customers, including many government contractors and federal agency relationships.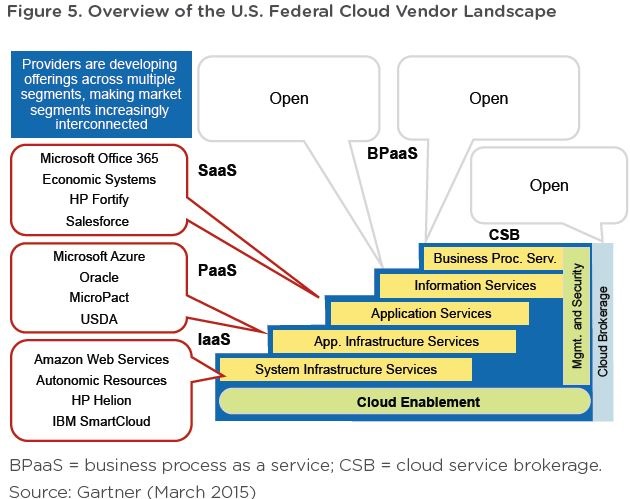 The QTS acquisition of Carpathia also augmented the products and service offerings which can be made available for government sector customers. One major attraction was that Carpathia already provided services to a significant group of government contractors, including Northrop Grumman (NYSE:NOC), General Dynamics (NYSE:GD) and Oracle (NASDAQ:ORCL).
In an interview that I did with QTS CIO Jeff Berson in early April - "Will Federal Data Center Construction Freeze Benefit Colocation Providers?" - he pointed out that the government sector only accounted for 7% of QTS' total revenues.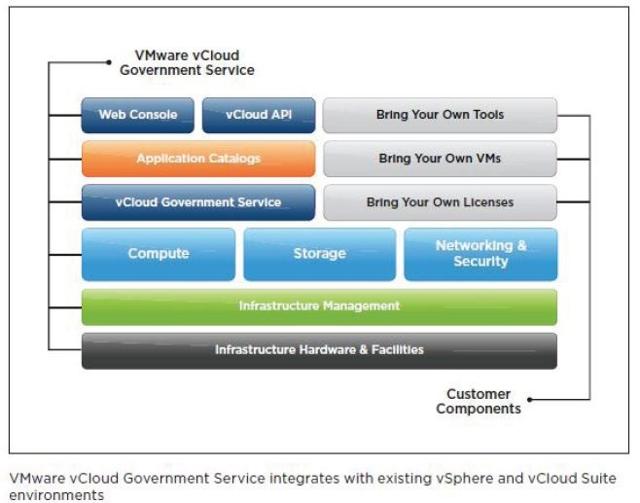 Click to enlarge
Source: Carpathia/VMware - Government vCloud
The inability to predict when a government agency might be ready to commit and sign on the dotted line means that large government cloud or hosting wins are not included in current guidance for 2016.
While government sector wins are difficult to quantify and model, they remain a potential upside catalyst for QTS' shares due to the approvals already in place.
QTS Realty - Security and Compliance
One of the largest concerns regarding migrating critical applications to the cloud is data security. A secondary gain which comes from having Department of Defense and other federal agency approvals is helping QTS to differentiate its offerings when it comes to addressing enterprise customer security concerns.
QTS owns and operates facilities where security and compliance sensitive industries already operate, including: HIPPA approval for healthcare, PCI DSS approval for credit cards and electronic payments, and FedRAMP/FISMA authority to operate for federal agencies and contractors.
QTS Realty - Overview
Another reason why customers outsource IT to third parties is to have greater flexibility. QTS touts the advantages of a one-stop shop which allows customers to amend agreements as IT needs evolve over time.
QTS Realty offers the ability to deliver a complete set of solutions in-house which it refers to as 3Cs: C1 - custom wholesale, C2 - colocation and C3 - cloud and managed services.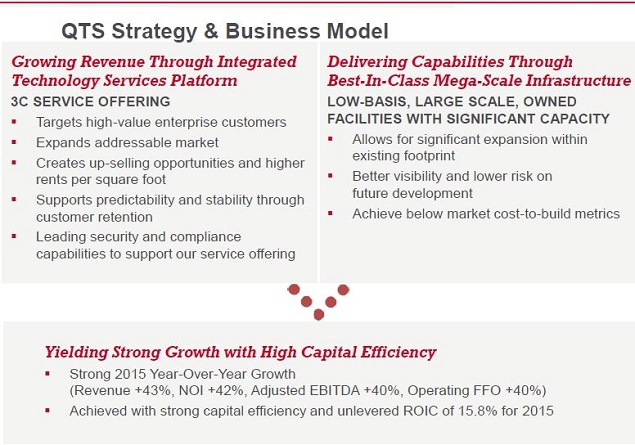 Source: QTS Realty - Q1 2016 earnings presentation
Over half of QTS' customers contract for more than one of the 3C services. Additionally, about 50% of QTS' new leases are expansions or new locations signed with existing customers. This is pretty typical in the industry as customers develop relationships and uprooting and moving can be risky and disruptive.
QTS - Chicago Market Expansion
The most obvious near-term catalyst for QTS' shares is the opening of a new data center campus in the underserved Chicago market, close to downtown.
QTS purchased the former Chicago Sun-Times press facility for $18 million in 2014. It is located on a 30-acre site that is reasonably close to Digital Realty's network-dense 350 E. Cermack "carrier hotel" located downtown.
According to the June 2 company announcement, a 14,000 SF initial phase will be available in mid-July. When complete the facility will contain 317,000 SF supported by 24 megawatts of critical power. The release also revealed...
"Leading telecommunications, fiber and dark fiber carriers, including AT&T, Comcast, Level 3, Sunesys, Windstream and Zayo will be in place to provide direct access to long haul fiber networks for enterprises in Chicago's Central Business District and surrounding areas."
The ability to offer multiple networks and access to public cloud providers is critical to the success of large-scale multitenant data center campuses. The available land allows QTS to effectively double the existing building footprint.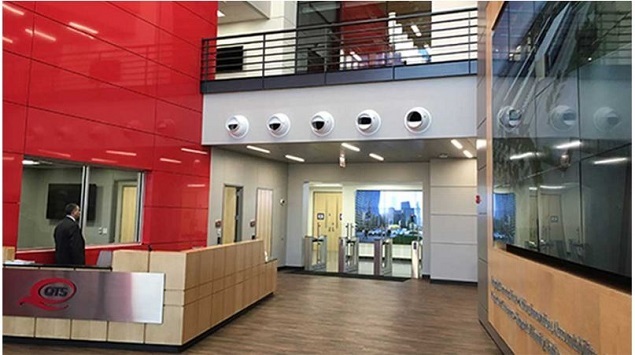 Source: QTS Realty - Chicago Sun-Times facility
There has been no pre-leasing announced for this facility and therefore QTS Chicago wins are not included in current guidance.
QTS - Opportunistic NY/NJ Expansion
Here's an example of "low cost basis is forever" in action.
On Monday June 6, DuPont Fabros announced that it had sold its New Jersey operations to QTS Realty, that had issued its own announcement. This was the first I had heard of the deal. DuPont Fabros was exclusively focused on large wholesale customers, and for many reasons, including the high cost of power, New Jersey is a poor market for large MW deployments.
I got on the phone with several other brokers and industry insiders who also had no inkling that a deal was brewing. If loose lips sink ships, the QTS data center "fleet" is quite secure.
The day after the deal was announced, I was able to interview Berson for Data Center Knowledge regarding why QTS expected to win in the New Jersey market when DuPont Fabros failed to thrive. Here are a couple of highlights:
QTS was able to purchase the DFT Piscataway campus for $7 million per MW, in a market where Berson estimates a competitor would have to spend $12 million per MW to build a facility to compete.
A relatively small amount of capex will be required to upgrade the data centers for colocation and smaller customer deployments.
All of the existing leases were marked-to-market when the deal was underwritten. According to Berson, the NJ1 tenant roster includes, "…a large healthcare sector name and a well-known media firm, plus five large financial services companies."
The $125 million deal will be slightly accretive from day one, and QTS plans to update guidance along with the Q2 2016 earnings release.
QTS already is quite familiar with the New Jersey market with a 95% leased facility in Jersey City, as well as owning and operating the massive McGraw Hill Financial data center campus located near Princeton.
Investor Takeaway
During his June 9, REITWeek presentation, Berson was happy to point out that QTS does business with most of the large-scale public cloud providers, some of the largest money center banks, support large software-as-a-Service customers, technology companies, familiar industrial names and top retailers. Of course, no names were revealed publicly.
QTS Realty shared that in some of the Q1 2016 wholesale "cloud burst." QTS signed a 4 MW lease in Dallas/Ft Worth with a large hybrid cloud provider, and then immediately announced that the requirement had expanded to 40,000 SF and 8 MW of critical load.
The flip-side of this great run for data center REITs is that FFO multiples have increased during the past few quarters for the entire sector. This is a reflection of the ability for these REITs to grow FFO/AFFO at a faster rate than any other REIT sector.
Chuck Carnavale, a highly respected SA Contributor, recently pointed out: "Simply stated, the only logical reason to pay a high multiple of current annual earnings for a business is because you believe it is going to grow rapidly going forward."
This inspired me to write an article for SA readers: Why Forrest Gump Would Buy This Expensive Data Center REIT. It gives some additional insight into data center growth drivers and CoreSite in particular.
Here are links to recent SA focus articles on: CONE, DLR and EQIX.
I relentlessly hunt for diamonds in the rough and rising stars, in addition to closely following data centers, covering REIT blue chips and breaking news. Please consider following me as a Seeking Alpha author if you would like to be notified when my future articles are published.
Disclosure: I/we have no positions in any stocks mentioned, but may initiate a long position in CONE, QTS, COR, DLR over the next 72 hours.
I wrote this article myself, and it expresses my own opinions. I am not receiving compensation for it (other than from Seeking Alpha). I have no business relationship with any company whose stock is mentioned in this article.