Yesterday, I argued that the acquisition of LinkedIn (NYSE:LNKD) by Microsoft (NASDAQ:MSFT) made sense from a strategic point of view. Microsoft is on track to become the one-stop-shop company for the office professional, as its future services portfolio will include job searching and professional networking, training, productivity tools - ideally all properly and conveniently integrated into a single sign-on - in addition to computing hardware, client and personnel management, and enterprise cloud solutions.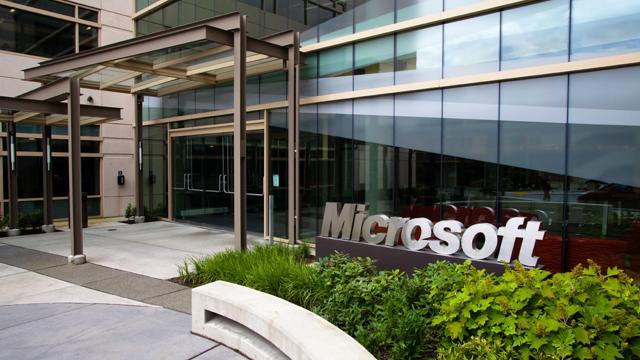 Click to enlarge
Credit: NewsIsMyBusiness.com
Today, I try to understand whether the acquisition, at first glance a good strategic move, makes economic sense. I modeled LinkedIn's financials, with SBC (shared-based compensation) included, through 2018, and assessed whether the $26.2 billion paid for the professional networking company was a good use of Microsoft's resources. Finally, I looked at relative valuation metrics to arrive at a startling conclusion: on a PEG (price-earnings over growth) basis, MSFT and LNKD are the two most expensive mid-to-large cap tech stocks in the market.
Modeling LinkedIn through 2018
The table below illustrates my projections for LinkedIn's financials through 2018. The model is adjusted to include SBC as an expense of the business, since Microsoft will likely need to replace LinkedIn's stock grant program with bonus payments, salary increases or offers of its own equity - but it excludes all other non-GAAP items.
Before I present my key takeaways, let me first briefly walk through the model in more detail.

Click to enlarge
Source: DM Martins Research, using data from Company reports and press releases
My top- and bottom-line projections for 2016 are in line with management's guidance, and slightly ahead of consensus EPS on a non-GAAP basis. For 2017 and 2018, I project revenues growing at 19% and 15%, respectively, which seems to be reasonably aligned with recent revenue growth trends (35% in 2015 and 23% in 2016, per guidance). For gross margins, I give LinkedIn the benefit of the doubt and assume gradual expansion from 86.0% in 2015 to 86.7% in 2018. Despite the company's four-year history of growing opex at a faster pace than revenues across the board, as I have pointed out recently, I optimistically assume that opex (including SBC) as a percentage of revenues will rise slightly in 2016 following the trend observed in 1Q16, but drop to 85.9% in 2018 from 87.4% in 2016. Lastly, I assume negligible tax expenses until the company is able to consistently generate a GAAP profit, and project share count rising in line with management's guidance for the current year.
Given the assumptions above, I expect LinkedIn to generate its first calendar-year net profit of $0.04/share in 2017, followed by $0.31/share in 2018. My model, therefore, anticipates earnings accretion of less than 1 cent in calendar year 2018 for the acquirer, which is largely in line with Microsoft's expectations for the deal to "become accretive to […] non-GAAP earnings per share in Microsoft's fiscal year 2019".
To be clear, the model above might not properly capture revenue upside or cost-out opportunities that the acquisition might generate over the next 1-3 years (as well as retention bonus payments and integration initiatives that could drive costs up in the short term). It is a bit too early to fully grasp the extent of the synergies. But knowing what I know today, and despite the upward trend into positive earnings territory, my analysis suggests that, at an offer price of $196/share, LNKD is currently trading at an astonishing 650x forward 2018 earnings (or 4,600x on a 2017 basis), once I factor SBC into the equation.
For LNKD to be valued at a much more reasonable, industry-standard 25x EPS in the future, it would need to generate approximately $7.84/share in net income per year (vs. my projected 2018 EPS of $0.31), representing more than $1 billion in annual profits. This is more than one-third LinkedIn's total 2015 revenues - a huge stretch. And let's not forget that the 10,000-employee company, founded almost a decade and a half ago and gone public in 2011, can barely be considered a young, up-and-coming tech gem.
On a PEG basis, MSFT is only cheaper than… LNKD.
Lastly, I looked at relative valuations. I compared forward ratios across the 5 largest tech companies plus Tesla (NASDAQ:TSLA) and Twitter (NYSE:TWTR). My goal was to assess how MSFT and LNKD were valued in relation to its peer group from a P/E, PEG and cash-adjusted PEG perspective. The table below summarizes my observations.

Click to enlarge
Source: DM Martins Research, using data from company reports and press releases
Unsurprisingly, LNKD featured as the most expensive stock within the peer group. Adjusted for growth and using non-GAAP EPS estimates, the stock trades at a PEG of 2.4x - much higher than the multiples of names typically considered very expensive, like Amazon (NASDAQ:AMZN) at 1.6x and Tesla at a low 0.9x. What caught me by surprise was MSFT's multiples. At a PEG of 2.3x and a cash-adjusted PEG of 2.1x, and already reflecting the $26.2 billion in extra debt that the company will need to incur to acquire LinkedIn, the stock is the second most expensive within the peer group, not far behind LNKD. Even on a straight P/E basis, MSFT is still significantly more expensive than Apple (NASDAQ:AAPL), despite lower EPS growth expectations for 2017, and nearly as expensive as Alphabet (NASDAQ:GOOG)(NASDAQ:GOOGL).
Final words
The closer I look at the Microsoft-LinkedIn deal, the less excited I get about owning either stock at this moment. LNKD currently trades at $191.40, leaving only 2.5% of upside on the table - and possibly 35%-40% of downside, if the deal does not close by year-end as expected. Microsoft, on the other hand, is betting big bucks on low earnings-producing assets, and its stock looks very expensive given the uncertainties and the company's low-growth profile. In the tech sector, I would probably give preference to names like GOOG or AAPL before considering an investment in MSFT.
Disclosure: I/we have no positions in any stocks mentioned, and no plans to initiate any positions within the next 72 hours.
I wrote this article myself, and it expresses my own opinions. I am not receiving compensation for it (other than from Seeking Alpha). I have no business relationship with any company whose stock is mentioned in this article.