Royal Dutch Shell (RDS.A, RDS.B) is the only mega-cap energy company that dared to make a major acquisition in the downturn by buying U.K.- based oil and gas producer BG Group in a $52 billion deal. This has allowed the Anglo-Dutch oil major to surpass San Ramon, California-based Chevron (NYSE:CVX) to become the world's second largest, non-state, vertically integrated oil and gas company. Shell boasts a market cap of more than $200 billion, making it second only to Exxon Mobil (NYSE:XOM) which is valued at $370.3 billion and more than twice as large as its European peer BP (NYSE:BP) valued at $97.5 billion. But Shell is also the cheapest oil major in its peer group.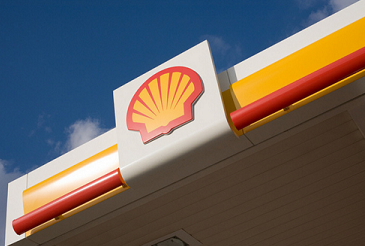 In terms of forward P/E ratio, Shell trades at a discount when compared against Exxon Mobil, Chevron and BP. The company's shares are currently priced 11.9 times next year's earnings estimates, according to consensus earnings estimates from Thomson Reuters. BP, Chevron and Exxon Mobil, on the other hand, are priced 12.1 times, 22.3 times and 20.5 times 2017 earnings estimates, respectively.
Shell's low valuation has been driven partly by the fact that the company's acquisition of BG Group isn't looking as attractive anymore. One of the biggest reasons of buying BG Group was the company's large presence in Brazil, where it holds significant stake in the country's massive subsalt offshore oil reserves, including the nation's largest producing oil field called Lula which holds 9 billion to 11 billion barrels of recoverable oil reserves. In January, Shell and BG Group produced 189,576 barrels of oil equivalent per day from Brazil, three-quarter of which came from the former. In February, Shell said that it aims to make significant investments in Brazil in the coming years in order to double its output from the country by the end of the decade. Currently, Brazil accounts for less than 10% of Shell's output. By 2020, its contribution could grow to 20%.
This all sounds great. But the problem is, almost all of BG Group's projects in Brazil are in partnership with the state-run energy giant Petrobras (NYSE:PBR) which has a controlling stake in those projects. Petrobras has been hit by the biggest corruption scandal in the country's history, involving, among others, company officials as well as Brazil's political elite. Petrobras is also facing a bribery probe from U.S. authorities. That has raised concerns about the company's ability to fund its future growth projects. If Petrobras, under its new CEO Pedro Parente, decides to further cut investment, then that will likely hurt Shell's growth ambitions.
On top of this, Shell's valuation has also been hit by a large pile of debt. To be fair, the entire energy sector has seen its debt soar in the downturn. The oil majors Exxon Mobil, Shell, Chevron and BP saw their cash flows decline significantly in the downturn, which wasn't enough to fully fund the capital spending and dividends. The cash deficit was bridged through asset sales and borrowings. In a recent research report emailed to me, Oppenheimer's analyst Fadel Gheit wrote that the total debt has reached record levels for most energy companies that he tracks. For the four above-mentioned oil giants, the total debt has climbed from $108.57 billion in 2011 to current levels of more than $220 billion.
However, Shell has the largest level of debt among oil majors. Following the acquisition of BG Group, the company's total debt almost doubled from $43.8 billion in Q1-2015 to $80.87 billion in Q1-2016. This compares against the debt of $43.1 billion for Exxon Mobil, $42.3 billion for Chevron and $54 billion for BP. Meanwhile, in the corresponding period, Shell's cash reserves have also plunged from $19.87 billion to a little over $11 billion. The company's net debt ratio, which is commonly used to measure leverage, currently stands at 26% - also the highest in its peer group.
Highly levered companies are usually punished by the markets with a low valuation, and Shell is no exception. Until the company begins to cut down its debt, its shares will likely remain under pressure.
Oil's outlook has improved substantially over the last couple of months, with crude climbing to $50 a barrel, recovering from a bottom of less than $27 a barrel seen in February; but Van Beurden, Shell's CEO, painted a gloomy outlook at a recent presentation. That's understandable considering the company has a lot of work to do.
Shell has to figure out a way to de-lever its balance sheet. Its cash flows will receive a support from higher oil prices, but in order to meaningfully cut own debt, it will have to make some big decisions, perhaps offloading a number of non-core assets, reportedly worth $40 billion, through asset sales and spin-offs. At the same time, Shell has to deliver on its promise of generating merger-related pre-tax cost savings of $4.5 billion in 2018.
Disclosure: I/we have no positions in any stocks mentioned, and no plans to initiate any positions within the next 72 hours.
I wrote this article myself, and it expresses my own opinions. I am not receiving compensation for it (other than from Seeking Alpha). I have no business relationship with any company whose stock is mentioned in this article.