In a coincidental turn of events, I published an article Wednesday discussing FireEye's (NASDAQ:FEYE) prospects of getting acquired, which can be found here. Just a few hours before news reports came out that the company had hired Morgan Stanley (NYSE:MS) to field acquisition offers. Bloomberg first reported on June 12th that Symantec (NASDAQ:SYMC) had been in talks with FireEye before eventually deciding to acquire Blue Coat after negotiations with the former stalled.
According to the report, the talks broke down because Symantec was not convinced of FireEye's future growth potential. Sounds pretty damning if you are a FEYE shareholder. However, Bloomberg then came out with a report Wednesday June 15th stating that FireEye had engaged in takeover discussions with multiple entities, but had not received any bids because management was seeking a buyout offer of at least $30 per share. It became apparent to me that "concerned over future growth prospects" was code for "too expensive." In other words, $30 a share was more than Symantec could afford.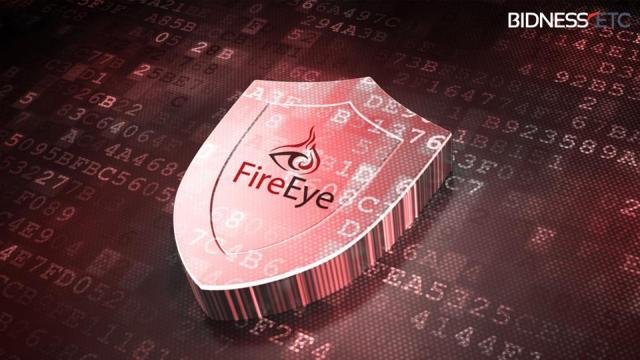 Click to enlarge
The report stated that FireEye turned down at least two other suitors who offered bids below the $30 per share cutoff point. In my previous article I said I would be surprised and disappointed if management took a buyout for anything less than $5 billion, and my hopes were answered because at $30 per share, FireEye management was looking for a price of almost exactly $5 billion, and rejected subpar offers.
On this matter, I am very happy with management's commitment to shareholders and ability to avoid the temptation of taking the quick buck. I think that this process of negotiation will likely convince management that a $30 buyout will not materialize until FireEye proves that it can consistently grow revenue and maintain positive free cash flow. Other companies just are not willing to shell out $5 billion for a question mark, and rightfully so. I watch a lot of basketball, so here is an analogy:
Tristan Thompson is a professional basketball player for the Cleveland Cavaliers who plays the power forward and center positions. Going into the 2015 season, reports surfaced that he had turned down a 4-year contract extension valued at $52 million or $13 million per year. Many commentators were incredulous 1) that he even received an offer that lucrative and 2) that he had actually turned it down! Thompson was a productive player prior to 2015 but $13 million a year was way too much for his contributions.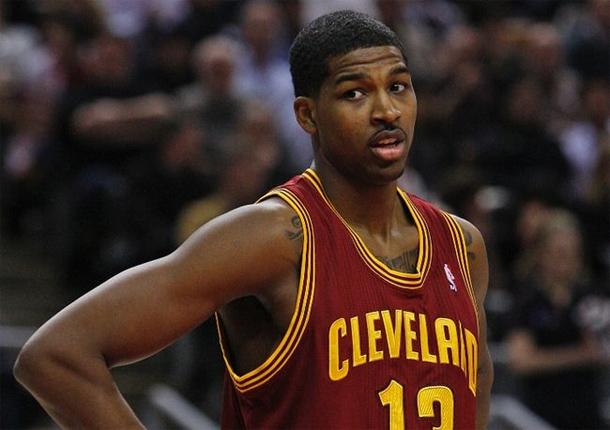 Tristan Thompson (Source)
Then Thompson played very well in the 2015 season and even better in the playoffs where he came up huge for the Cavaliers after stars Kyrie Irving and Kevin Love went down with injuries. By turning down the 4-year $52 million deal, Thompson had essentially placed a bet on himself and his abilities to demonstrate why he deserved a higher salary. Did he ever. At the end of the 2015 season, the Cavaliers offered Thompson a 5-year $82 million contract or $16.4 million per year, which he accepted.
The point of this analogy? Basketball players are filthy rich. But it also fits nicely with how I see this move from FireEye. Management thinks the company is worth at least $5 billion but no one is willing to pay that price without first seeing real evidence of consistency. Well, this is FireEye's chance to demonstrate its potential and boost its market value. Perhaps not a perfect analogy, but I think it fits well enough.
The Bloomberg report stated that the acquisition fielding process is now over and FireEye is no longer shopping itself on the market. Despite that, FEYE shares popped Wednesday as the market may have been anticipating M&A action regardless. However, I think FireEye will likely avoid putting itself up for sale again until such a time when management thought it had something more to offer than it did in the last few months. That would mean a few more earnings reports before any acquisition of appropriate value ($30+ per share) is forthcoming.
In some additional speculation on my part, the fact that negotiations were even happening in the first place leads me to assume that FireEye's potential suitors were not immediately turned off by the demand of at least $30 per share. It is likely the price was a bit too steep considering FireEye's relatively inconsistent and choppy growth, but not so steep that it was an immediate deal-breaker. Take that for what you will.
Ultimately, I like how management handled the acquisition talks and look forward to seeing the results of FireEye's bet on itself. I understand that some investors just wanted to cash out and be done with FEYE forever, but for long-term shareholders, I believe management to have followed the optimal course of action.
If you want to stay up to date on my articles, you can Follow me by going to my author page or by clicking "Follow" at the top of this page.
Thanks for reading!
Disclosure: I am/we are long FEYE.
I wrote this article myself, and it expresses my own opinions. I am not receiving compensation for it (other than from Seeking Alpha). I have no business relationship with any company whose stock is mentioned in this article.