The big commodities bust has been a massive story over the past two years or so, as commodities have fallen over 75% in some cases. Steel corrected almost 50% from its highs in the US, and approximately the same for steel in China.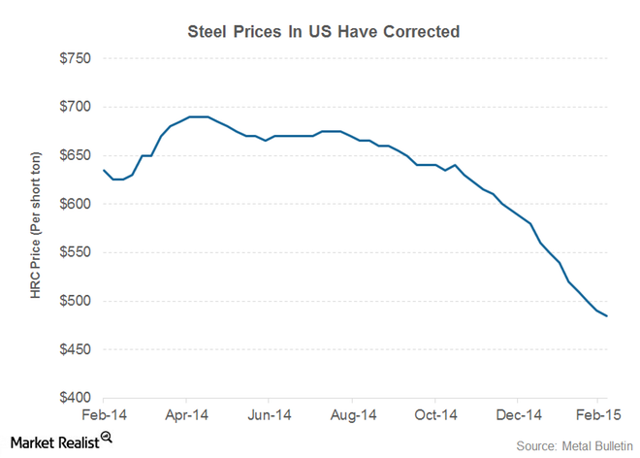 Click to enlarge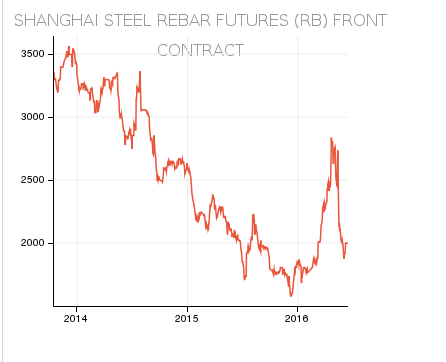 However, as seen above in that massive spike, prices have recovered a bit. This is due to the fact that somehow even the Chinese government has recognized that they have to bend to economic forces sometimes. Reuters reports that the state government has finally started to shut down unprofitable coal and steel mines, and plans to lay off 5 million to 6 million workers.
The opportunity for US Steel (NYSE:X) here is that the company is structurally sound. In the years before the bust, mid-cycle, it generated about $900 million EBITDA. X only started losing money thanks to the actions of Chinese firms that did not follow the laws of profit and loss through the use of funny money.
Chinese steelmakers also now have to compete with heavy tariffs implemented by the US Department of Commerce. This was to combat the dumping and anti-competitive actions of the Chinese companies, so it seems that supply is rationalizing within the industry.
Price differentials between the US and China will also widen. I believe this is time for a structural shift in the competitive landscape of steel in the US. However, the recent run up should give investors pause. I recommend waiting until the market calms a bit, and starts to decouple from steel dynamics, when the tariffs start to impact production.
Disclosure: I/we have no positions in any stocks mentioned, and no plans to initiate any positions within the next 72 hours.
I wrote this article myself, and it expresses my own opinions. I am not receiving compensation for it (other than from Seeking Alpha). I have no business relationship with any company whose stock is mentioned in this article.