Despite crude oil prices (USO, OIL) falling from the $50 per bbl range, the fundamentals for the commodity have improved in recent weeks. The market is looking more and more rebalanced as falling US production and supply disruptions in Canada and Nigeria ease the global glut.
Contrary to the API report, which showed a surprise 1.2 million build in US crude oil inventories, the recent EIA Petroleum Inventory showed a 0.9 million barrel decline last week.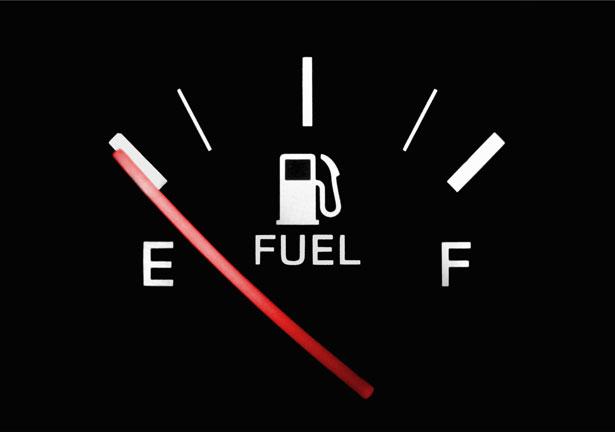 A look inside the numbers
Keep in mind that the headline inventory number is often tied to the volatility in crude oil imports. These fell to 7.6 million bpd for the week, down 83,000 bpd from last week and up 9.8% from last year's weekly average of 6.9 million bpd. If imports had stayed flat week over week, the crude oil inventories would have fallen by only 0.3 million barrels rather than the 0.9 million barrels drawdown.
Imports from Canada fell 10% to 2.75 million barrels, but are still in line with last year's average. This means that this report does not likely take into account the impact of Alberta wildfires, which took offline ~1 million bpd of production. As a result, expect imports to see a big fall over the next few weeks.
As for US oil production, it fell by a sizable 29,000 bpd to 8.72 million bpd. Over the past 4 weeks, production has averaged 8.74 million bpd, down 8.8% from the 2015 average of 9.59 million bpd and down 10% from the 2015 weekly production high of over 9.7 million bpd set in April 2015.
If not for the increased imports this year, crude oil inventories would be falling another 5.0 million barrels per week.
On the demand side, both gasoline and distillate consumption trends are bullish. Refiners processed 16.3 million bpd, down 1% from last week's 16.4 million bpd, though it is still in line with the 2015 weekly average.
Stockpiles of gasoline fell by a large 2.6 million barrels. Implied consumption surged to ~10.4 million bpd, up a massive 8% from last week as summer driving season gets into gear. When adjusted for increased consumption, averaging ~9.6 million bpd, gasoline stockpiles are below 2015 levels at around 23 days of supply.
As for distillates, stockpiles rose by 0.8 million barrels last week. Though, this is largely due to increased supply from refiners as implied consumption rose ~4% to ~4.8 million bpd week over week. When adjusted for increased consumption, stockpiles are at just under 32 days of supply, in line with the 2015 average.
Conclusion
Overall, this was a great report for the long thesis in oil. Despite elevated imports, crude oil inventories are declining as US production falls. Indeed, it also appears that the decline in the rate of US production is accelerating. The data suggests an annual run-rate decline of ~1.5 million bpd. This is above most estimates, which has US production falling by ~1 million in 2016.
Furthermore, keep in mind that oil prices are often inversely related to the dollar. A strong dollar, due to higher interest rates here in the US compared to Europe/Japan, has been a major headwind for the commodity. With rate hikes expectations slashed, the dollar should get weaker, turning this into a tailwind.
As for how to play an oil price recovery, most of the oil majors, such as Exxon Mobil (NYSE:XOM), Chevron (NYSE:CVX), BP Plc (NYSE:BP), Royal Dutch Shell (RDS.A, RDS.B) and ConocoPhillips (NYSE:COP), are the way to go due to their size and dividends.
Disclaimer: The opinions in this article are for informational purposes only and should not be construed as a recommendation to buy or sell the stocks mentioned. Please do your own due diligence before making any investment decision.
Disclosure: I am/we are long COP.
I wrote this article myself, and it expresses my own opinions. I am not receiving compensation for it (other than from Seeking Alpha). I have no business relationship with any company whose stock is mentioned in this article.