The Philadelphia Fed Index increased a bit after it contracted last month. Readers who frequently read my articles know that I use regional PMIs as a guideline to predict the direction of the ISM Index. I do not use it to predict the exact value since regional PMIs are way more volatile.
This month's Philadelphia Fed Index suggests that the ISM Index is likely to come in close at the current value. Both the Philadelphia Index and the Empire State Index conclude the same thing.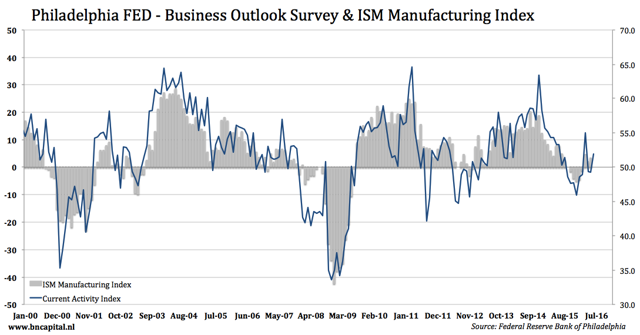 Click to enlarge
The Philadelphia Index increased while the New Orders Index decreased. You don't see that very often and it makes me doubt the validity of the Index.
New orders are the most important part of the Index and decreased further after a strong surge in February.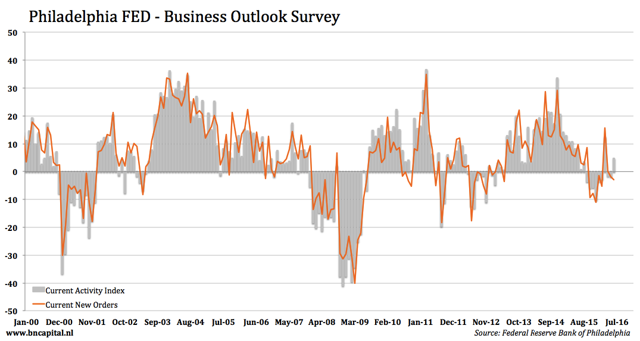 Click to enlarge
Not only are new orders declining, shipments are weakening too. Current shipments have completely ignored the strong print in February and have not increased since then. This too adds confusion about the Index' validity.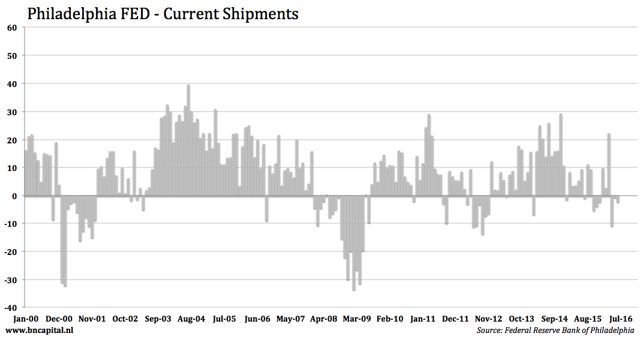 Click to enlarge
The Empire State Employment Index showed small gains. The Philadelphia Employment Index, however, is contracting again. The contraction is even worse than 2011. This decreases my hopes of a strong NFP print for this month.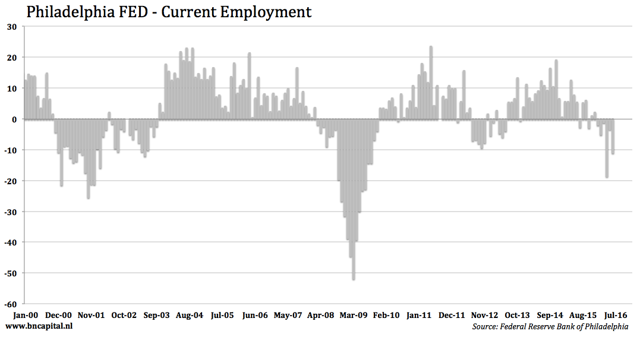 Click to enlarge
The Empire State Index came slightly stronger than expected and showed small growth in all major parts of the survey. The Philadelphia Index, however, prints a higher number but sees contraction in most major parts. This is quite confusing but adds to my prediction that the ISM Index is coming in below current levels instead of higher.
Disclosure: I/we have no positions in any stocks mentioned, and no plans to initiate any positions within the next 72 hours.
I wrote this article myself, and it expresses my own opinions. I am not receiving compensation for it (other than from Seeking Alpha). I have no business relationship with any company whose stock is mentioned in this article.