By Sprott Money
Negative interest rates have historically been supportive of the price of gold. In Q1 2016, there was $7.9 trillion of negative interest rate-bearing bonds.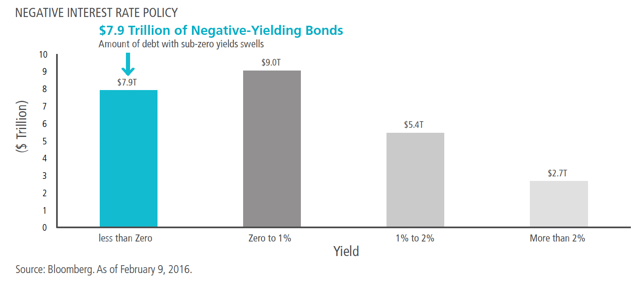 Click to enlarge
In response, there has been a significant sentiment shift in favor of gold. ETFs posted significant increase in fund flows, 11.4 million ounces YTD.

Click to enlarge
Historically, in gold bull markets gold equities have outperformed gold bullion. The ratio of gold equities to gold today is less than half of its historical average.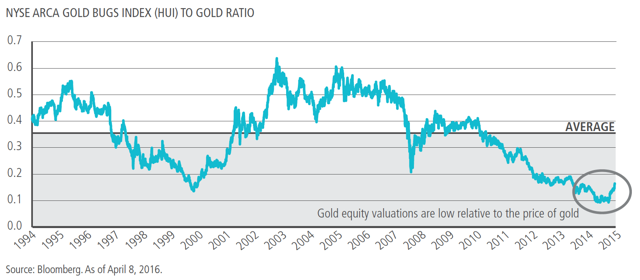 Click to enlarge
During the recent gold bear market, gold companies have reduced their operating costs and capital expenditures. All-in sustaining cash costs have declined by 26%, from $1,265 per oz. in Q3 2012 to $936 per oz. in Q4 in 2015.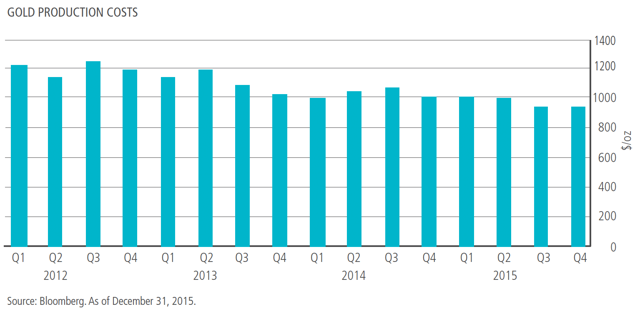 Click to enlarge
Despite the rally in 2016, valuations of gold miners relative to the price of gold are at the lowest they've been in 15 years. Compared to their gold reserves, miners are19% cheaper than a year ago.
Click to enlarge
The average 24 month return of gold equities following the market bottom of the last 7 bear markets was 117%.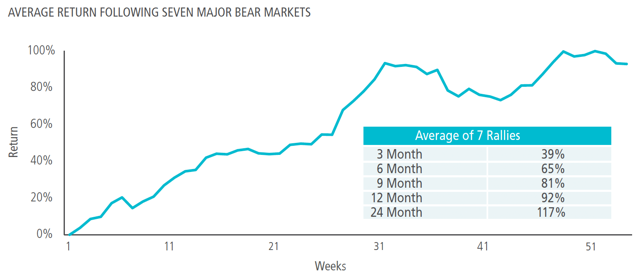 Click to enlarge

Click to enlarge
Disclosure: None.