On June 16, Douglas Dynamics (NYSE:PLOW),the premier manufacturer of vehicle attachments and the market leader in snow and ice control equipment across all truck segments in North America, announced the acquisition of Dejana Truck and Utility Equipment for $206 million, including a $26 million performance earn out provision. The deal is expected to close in the third quarter and will be accretive to earnings in the following year. The market embraced this surprising announcement with a convincing rally in Douglas Dynamics shares.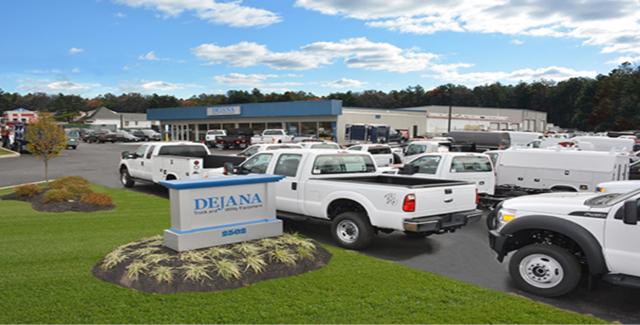 Before we assess the importance of this development it should be mentioned again that Douglas Dynamics is strategically focused on building brand equity on the basis of a continuously expanding network of dealers and operations. The firm aims to achieve the expansion of its footprint through entry into new markets and distribution channels. The acquisition of Dejana can be viewed as a natural extension of the up fit strategy which gathered speed with the Henderson Products deal two years ago. By increasing its exposure to Class 4-6 trucks the company is simultaneously shifting its focus on its core competencies and rounding out its capabilities across the entire spectrum of its commercial work vehicle segments, in a well coordinated effort to stimulate growth.
Dejana's existing facilities encompass 240,000 square feet of work space on over 90 acres of property in the North East and Mid-Atlantic regions. It currently boasts an impressive stakeholder network that includes leading utility, transportation and energy companies, as well as large municipal entities. Over the trailing twelve months period, Dejana had net sales of $145 million.
By acquiring Dejana, Douglas Dynamics expects to drastically strengthen its position as the premier manufacturer and up fitter of vehicle attachments and equipment. This will be achieved by gaining exposure to Class 4-6 trucks, which has the potential to materially improve capabilities across all commercial work vehicle segments, while adding to the generation of further growth opportunities.
Moreover, this acquisition will provide a much needed revenue diversification, and represents a decisive step towards the firm's goal to reduce the weather's impact on its overall performance and profitability. It is noteworthy that Dejana has been a successful business with a long history, almost 60 years, of strong growth. In fact, in the last five years the firm exhibited a substantial growth acceleration. The pace of growth is projected to increase even more through the utilization of the Douglas Dynamics Management System (DDMS). The DDMS implementation is expected to result in significant cost savings and margin improvement, particularly through global sourcing.
Most importantly, Dejana has managed to maintain the reputation of a leading specialized manufacturer of storage solutions for trucks and vans, as well as cable pulling equipment for trucks. It has been a family-owned business, known for its innovative and cost effective solutions, that steadily grew into a dominant presence within the truck equipment industry. It is, therefore, encouraging that the current management, with its successful track record, will continue to lead Dejana.
The management of Douglas Dynamics is aware of the significance of adding a fresh and robust complementary portfolio of products and services. This latest development could very well mark a turning point for the company, triggering a chain of events that will likely translate into increased customer loyalty and a considerably expanded geographic footprint.
Disclosure: I/we have no positions in any stocks mentioned, and no plans to initiate any positions within the next 72 hours.
I wrote this article myself, and it expresses my own opinions. I am not receiving compensation for it (other than from Seeking Alpha). I have no business relationship with any company whose stock is mentioned in this article.