Next week, Twilio (NYSE:TWLO) will be Silicon Valley's first tech IPO of the year. Valued at nearly $1 billion in 2015, a successful offering could provide an example of a path forward for other unprofitable, high-growth, VC-backed tech firms that have delayed IPOs in a public market far more discerning than the private market.
While company fundamentals and valuation play critical roles in any IPO, judging by deal dynamics alone, Twilio's IPO has been structured to work. It plans to raise $130 million, including $20 million from insiders, resulting in a tradable float of just 9.2% of the diluted market cap. Twilio's float would imply a first-day pop of about 30-40%+ based solely on the past five years of data. VC-backed tech IPOs with low floats have more often than not delivered superior first-day pops; 48 of 60 (80%) that floated less than 15% gained at least 20% on day one.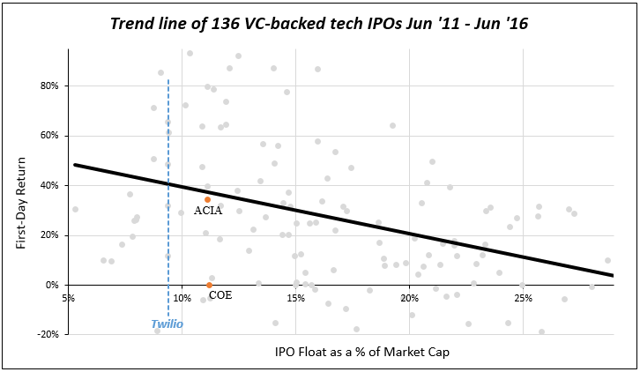 Digging deeper into the data, companies that offered less than 10% of the diluted share count produced an average first-day return of 34%. Of that group, just 1 out of 20 finished the day below issue. A low relative float and potential pent-up demand for a high-growth tech IPO could contribute to a solid debut for Twilio.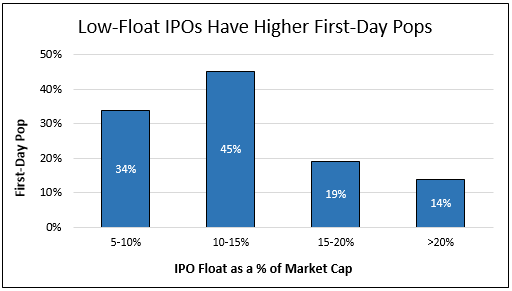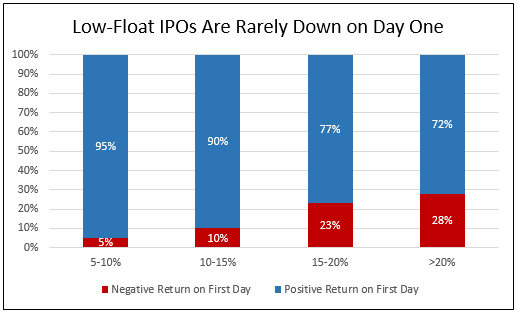 Two VC-backed tech companies have gone public this year, both with an 11% float-to-market cap: Acacia Communications (NASDAQ:ACIA), which had the year's best first-day pop (+35%) and is now up 82%, and China Online Education (NYSE:COE), which fell 0.1% on its debut but has since traded up 7%. The average IPO of 2016 has gained 5% on its first day.