Introduction
I do like some of the 'cute little mining operations' out there, even though some of them are obviously riskier to operate than others. I have always kept an eye on Atico Mining (OTCPK:ATCMF) which is operating the El Roble copper-gold mine in Colombia as the asset was quite impressive, and I liked the approach to increase the production rate. The icing on the Atico-cake is the fact the widely respected Ganoza family (known from Fortuna Silver (NYSE:FSM) is providing the brains behind the operation.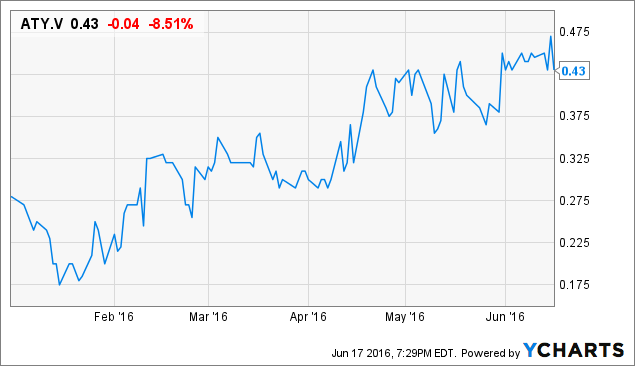 Atico's main listing is in Canada where it's listed on the TSX Venture Exchange with ATY as its ticker symbol. As the liquidity on the US listing is quite limited, you should really consider trying to trade in Atico's shares on the Canadian exchange.
I made a bold statement, but the puzzle is finally falling into place
In my previous article, I said Atico was finally turning the corner and as its expansion program has been completed (the company has doubled the mill capacity in less than 24 months), Atico's shareholders were about to reap the rewards of the continuous investment in the highly profitable El Roble mine. I was expecting the full-year AISC to be $1.25 per pound of copper and with a C1 cash cost of $0.86/lbs and an AISC of $1.36/lbs in the first quarter of this year (based on a copper production of 4.3 million pounds and almost 2,600 ounces of gold), Atico is getting pretty close to that target.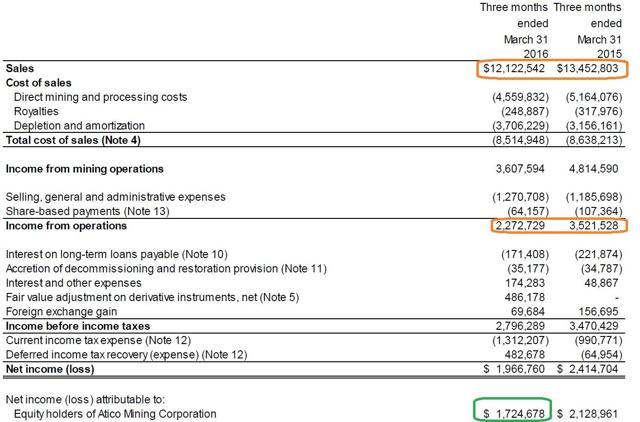 Click to enlarge
Source: financial statements
Fortunately the company reports its financial results in US Dollar (rather than in Canadian Dollar, being a Canadian company), which makes my life quite a bit easier! The total revenue in Q1 was approximately $12.1M, resulting in an operating income of $2.3M. That's indeed a bit lower compared to the previous year, but keep in mind the copper and gold price have been sliding, whilst the additional investments in the mine and equipment resulted in a higher depreciation rate as well.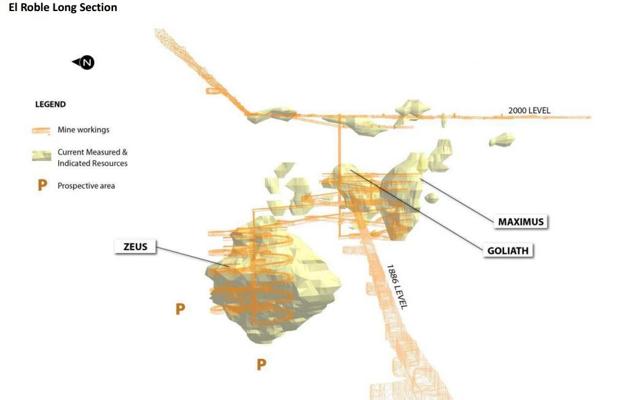 Click to enlarge
Source: company presentation
That being said, even with an average copper price of $2.12/lbs (versus $2.63/lbs in Q1 2015) and a gold price of $1220/oz, Atico Mining was able to post a net profit attributable to its shareholders of $1.72M, or approximately 2 cents per share. That's fine, and I don't think anyone will be particularly unhappy with this, but let's forget about the accounting profits for a minute and check up on the cash flow statements to see if Atico was able to convert its paper profit into hard dollars (as that's what really makes the world go round).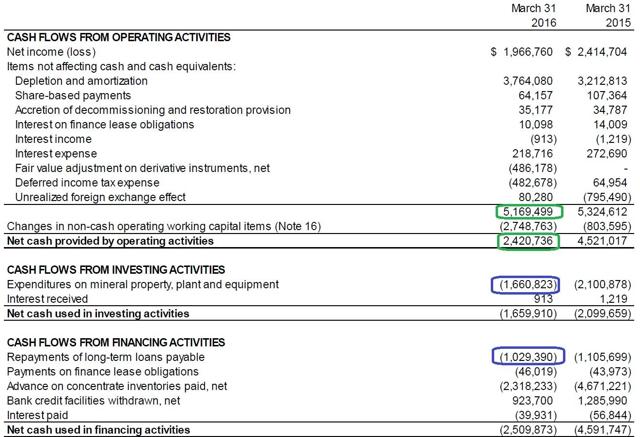 Click to enlarge
Source: financial statements
The cash flow before changes in the company's working capital was $5.2M, and after deducting the $1.7M in capital expenditures and the $40,000 interest payment, the adjusted free cash flow of the company was approximately US$3.5M. That's great but there have been two issues that have skewed the final results a bit. First of all, as you might remember from a previous article, the company likely sold more concentrate than it produced in the first quarter, as it had a late shipment at the end of last year which forced Atico to report and record those revenues in the current quarter. Secondly, as of at the end of the first quarter, Atico had in excess of 2,600 tonnes of concentrate in its warehouse which had not been invoiced yet. This concentrate is as good as cash, but as it hasn't officially been sold, Atico obviously wasn't allowed to include it in its cash flow statements.
The net debt is falling, despite still having some uninvoiced concentrate at the warehouse
So what does this mean for the company's financial health? 18 months ago I was a little bit worried about Atico's ability to cope with its debt, as the gold and copper price were falling whilst the company was expanding its mill to process more ore.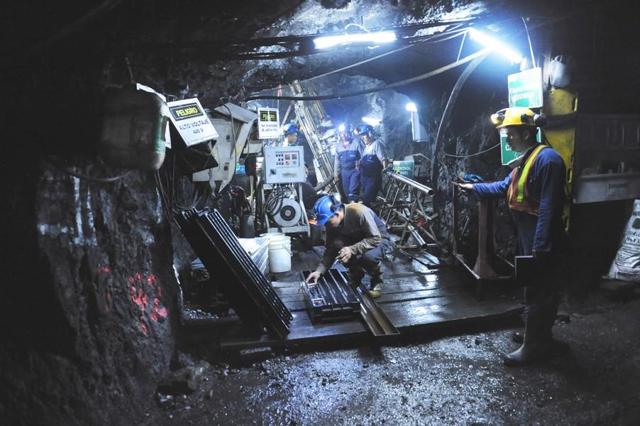 Click to enlarge
Source: company website
I was already very convinced after seeing the FY 2015 results the company knew what it was doing, so I didn't think repaying the debt would be any issue at all. In the previous part of this article I have already established the company was free cash flow positive and as Atico doesn't pay a dividend, you'd expect the net debt to have been reduced even more. That being said, Atico had to make some investments in a working capital related domain (remember the 2,600+ tonnes of concentrate that have been produced but haven't been sold yet), so the total debt reduction was very limited.
The working capital position continued to increase (from a negative $500,000 as of at the end of last year to a positive $1.5M after Q1, which is great), but as Atico had almost $8M in receivables on the balance sheet (of which almost $4M were due before the end of April), the $2M cash position should show a nice increase in the next quarterly update. The net debt as of at the end of Q1 remained relatively stable at $7.4M, but if you'd take the $4M in receivables into consideration (which should have been paid by now), the net debt would be just in excess of $3M.
And let's not forget about the 2,628 tonnes of concentrate in the warehouse. As the average grade of Atico's concentrate is approximately 20% copper, 8 g/t gold and some silver, I would estimate the market value of this concentrate (at $2.10 copper and $1250 gold) at $2.5M+ which will further bolster Atico's cash position.
Investment thesis
All is quiet on the Colombian front, and Atico is continuously working to improve its financial position and even in the current copper price environment, Atico remains free cash flow positive and profitable. Unfortunately the mine encountered no less than 15 (!!) lost time accidents in Q1, so I honestly do hope Atico does what it can to make El Roble a safer working place, as I'm convinced that will also have a positive impact on the operational efficiency.
I remain a committed shareholder of Atico Mining and expect the company to be debt-free by the end of this year. The higher gold price will help to boost the revenues whilst the leverage on the copper price is enormous. For every $0.25/lbs increase in the copper price, the free cash flow will increase by approximately 2.5 cents per share which is pretty great for a 35 cent stock.
Disclosure: I am/we are long ATCMF, FSM.
I wrote this article myself, and it expresses my own opinions. I am not receiving compensation for it (other than from Seeking Alpha). I have no business relationship with any company whose stock is mentioned in this article.