The US electricity generation landscape is changing at a dramatic rate. Dirtier forms of energy like coal are having an increasingly difficult time competing in the new energy environment. In fact, recent industry data from the EIA (Energy Information Administration) shows that coal generation in March declined 33% on a YOY basis. During the month, coal generation only accounted for 24% of the United States' total electricity generation.
This dramatic drop in US coal generation is surprising even in the context of a dying industry. For the entire year of 2015, coal accounted for one third of total US energy generation. Now it appears that coal is well on its way to account for only 1/5 of total US electricity generation. This sharp decrease is clearly not good news for US coal companies like Alliance Resource Partners (NASDAQ:ARLP), especially considering the fact that these companies are already facing tremendous pressures from multiple fronts.
At this stage, investing in coal companies or coal funds like VanEck Vectors Coal ETF (NYSEARCA:KOL) is far too risky given the massive headwinds facing the industry. In fact, the EIA expects that natural gas will surpass coal this year in terms of power generation. Such a transition would mark the first time that natural gas beats coal in terms of electricity generation in the US. At this point, even a Donald Trump presidency would likely not make much of a positive impact on the US coal industry's long-term prospects.
Electricity Landscape Shifting Towards Renewables
While natural gas poses a large near-term threat to coal, renewables represent an even greater threat in the long term. Solar, in particular, has enormous potential to displace coal and even natural gas over the next few decades. Solar's current minuscule contribution to US electricity generation is not at all indicative of the threat the solar poses to the fossil fuel industry. While solar only accounted for .6% of US electricity generation capacity in 2015, this industry is growing at a breakneck pace.
Leading US solar companies like First Solar (NASDAQ:FSLR) and SunPower (NASDAQ:SPWR) are helping drive solar's growth in the US through their continual innovations and cost reductions. Even overseas solar manufacturer such as Trina Solar (NYSE:TSL) and Canadian Solar (NASDAQ:CSIQ) are making a big impact in the US. With the US solar market expected to grow a stunning 119% in 2016, the solar industry clearly has a promising future ahead.
If the solar industry continues to experience average annual growth rates in the 30% to 40% range, the coal industry will have less chance to recover. Even if solar's annual growth slows down to the 20% range, coal will still be hugely negatively impacted. While energy storage technology still represents a major obstacle for solar companies, the impetus for advanced energy storage technology is greater than ever. With innovative companies like Tesla (NASDAQ:TSLA) investing billions into battery technology, energy storage will likely become cost-effective much faster than most expect.
Coal companies like Alliance Resource Partners or Foresight Energy (NYSE:FELP) will almost certainly feel the impact of solar's growth. In fact, solar is already starting to displace coal in many regions of the US. For instance, solar is expected to replace the majority of Texas coal plants in terms of energy generation over the next 15 years or so by some estimates. Despite solar's current negligible influence on the US electricity industry, solar clearly represents one of the biggest long-term threats to the US coal industry.
Coal Collapse Has Already Begun
The headwinds facing the US coal industry are becoming more powerful with every passing quarter. Given the persistently low natural gas prices, increasingly advanced renewable technologies, and a highly unfavorable policy environment, coal companies are feeling the pressure like never before. Not surprisingly, there has been an acceleration of major coal bankruptcies in recent quarters. In fact, some of the largest US coal giants like Peabody Energy (OTCPK:BTUUQ), Arch Coal (ACIIQ), and Alpha Natural Resources (OTCPK:ANRZQ) have gone bankrupt over the past half-year or so.
There is little reason to believe that this trend of collapsing coal companies will end anytime soon. In fact, the situation for coal appears to be getting worse by all indications. With the world becoming more serious about the environment, evident in the ambitious Paris climate accord, demand from domestic and international coal markets should only further decline. Even the clean coal narrative is starting to fade as it is becoming increasingly clear that the economics of clean coal are largely unworkable.
Coal plants are being shut down at rapid rates across the US.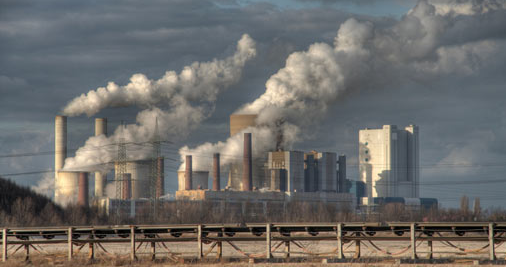 Source: theamericanenergynews
Conclusion
The US coal industry's place in the new energy landscape appears to be incredibly weak. Despite repeated promises of an industry revival, there is little to suggest that US coal will make a turnaround. Investors should be better off buying major solar stocks like First Solar or SunPower and selling coal stocks like Alliance Resource Partners. While natural gas is currently on the rise, even natural gas companies like Chesapeake Energy Corporation (NYSE:CHK) will likely feel downward pressure in the long-term considering solar's potential.
Disclosure: I/we have no positions in any stocks mentioned, and no plans to initiate any positions within the next 72 hours.
I wrote this article myself, and it expresses my own opinions. I am not receiving compensation for it (other than from Seeking Alpha). I have no business relationship with any company whose stock is mentioned in this article.
Editor's Note: This article covers one or more stocks trading at less than $1 per share and/or with less than a $100 million market cap. Please be aware of the risks associated with these stocks.