Suncor Energy (NYSE:SU), Canada's leading vertically integrated oil and gas producer, has launched an auction to sell Petro-Canada's lubricants division for as much as $800 million, Reuters said citing unnamed sources. Suncor Energy bought Petro-Canada seven years ago in a transaction which valued the latter at roughly $15 billion. Back then, Petro-Canada was also a major oil sands producer with refining, lubricants and retail operations. Today, Petro-Canada is Suncor's division which operates more than 1,500 retail and wholesale gas stations and a lubricants business.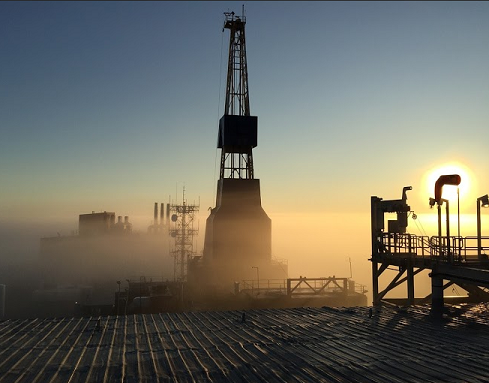 So far, Suncor has neither confirmed nor denied the report, but I wouldn't be surprised if the company were actually working, reportedly with Bank of America (NYSE:BAC), to sell the lubricants unit. That's because the business has never been a core part of Suncor's oil sands production and refining operations. The lubricants business owns a portfolio of more than 350 fluids, ranging from automotive oils to food grade lubricants. In fact, it is the global leader in white mineral oil production which serves a number of industries, including pharmaceuticals, health and beauty, plastics, textiles and animal feed.
Besides, the divestiture will also be in line with Suncor's broader portfolio management program under which it has been opportunistically selling non-oil producing assets while increasing its focus on core, oil producing properties. As part of this program, the company has offloaded around C$4.5 billion of assets over the last seven years and has been eying additional divestitures. During the first quarter conference call held earlier in April, Suncor said that it earmarked a number of potential assets which, it believes, it can sell at a premium valuation and raise between C$1 billion to C$1.5 billion in the process over the next 12 to 15 months. Petro-Canada's lubricants business could be one of those assets.
Suncor reportedly intends to use the proceeds from the sale of Petro-Canada's unit to reduce its debt. That's also believable since Suncor has recently taken steps to cut down its debt, which stood at over C$18 billion at the end of the first quarter. A few days ago, Suncor revealed its offer to buy back any or all of its own 7.75% senior notes due 2019, 7.9% senior notes due 2021, 4.5% senior notes due 2022, 8.2% senior notes due 2027 and 6% senior notes due 2042 for $1.5 billion cash from bondholders. This offer was made just a week after Suncor announced its plans to sell 71.5 million shares to raise C$2.5 billion in order to pay for a recent acquisition as well as for debt reduction. The senior notes and equity offers are projected to close on Wednesday.
Suncor's asset sale ambitions, coupled with the recent the recent debt and equity offerings, shows that the oil and gas producer is getting serious about improving its financial health, which is a positive sign.
Like other oil producers, Suncor's cash flows have taken a beating in the downturn. In the first quarter of 2016, for instance, the company's cash flows dropped by almost 54% to just C$682 million. But unlike most of its peers, Suncor had little capital flexibility. The company had to keep its spending levels elevated since it was working on some of its major projects - such as Fort Hills mine and Hebron JV - which are nearing completion. I believe the company will likely report a large cash flow deficit this year. In addition to this, the Canadian wildfires, which knocked off more than a million barrels a day of the country's total oil production, have made things worse for Suncor. The company has been hit hardest by the massive inferno which has reportedly cost it C$1 billion.
Moreover, Suncor has been expanding its footprint in the Canadian oil sands market. In September, it purchased Total (NYSE:TOT)'s 10% stake in Fort Hills for C$310 million, increasing its position in the oil sands mining project to a majority interest. It then moved to increase its stake in Syncrude, Canada's largest synthetic oil project, from 12% to ~54% by spending more than C$7.5 billion in two separate deals.
The cash flow shortfall and major acquisitions will likely hit Suncor's financial health this year. Its total debt, which was up 25% in the first quarter of 2016 from the corresponding period last year, was on track to increase further in the months ahead. But with the planned asset sales, equity and debt offerings, it looks like the company's management is taking steps to shore up its balance sheets and make sure that it doesn't end up losing its investment grade credit rating.
This also shows that Suncor is positioning to emerge even stronger from the downturn, with its financial health intact and significantly greater asset base that represents 30% of Canada's total oil sands production capacity. Moreover, as it finishes work on its major projects, its capital expenditure should fall considerably while the additional production from new projects will lift its cash flows. This will likely push the company to free cash flows in the coming years.
Therefore, I continue to believe that those investors who stick with Suncor through these difficult times will be rewarded immensely in the long run.
Disclosure: I/we have no positions in any stocks mentioned, and no plans to initiate any positions within the next 72 hours.
I wrote this article myself, and it expresses my own opinions. I am not receiving compensation for it (other than from Seeking Alpha). I have no business relationship with any company whose stock is mentioned in this article.