On Friday GoPro (NASDAQ:GPRO) rose nearly 9% on solid volume after JPMorgan said sales are improving in the current quarter. This was based on CFO Brian McGee's update to investors at a recent Piper Jaffray conference. McGee said inventory levels they initially expected to end the quarter with, which they shared on the Q1 conference call, won't be enough to supply demand.
Brian went on to say the simpler model lineup has brought the company back to the "good, better, best" product appearance and has driven better sell-through. This of course is referring to the end of the HERO, HERO+, and HERO +LCD products. Secondly, their marketing campaign is above and beyond where it was this time last year and additionally took the time to showcase one of their ads during the presentation.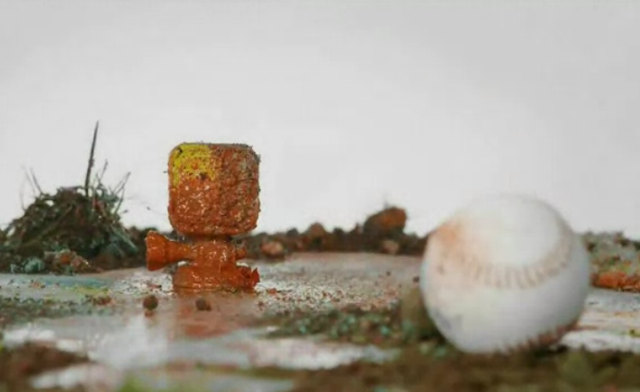 Image from video supplied by ispot.tv
Both of these initiatives are what GoPro management discussed during their Q4 conference call in an effort to bring the company back to what worked prior to 2015. While covering the Q4 earnings, I said this would be a step in the right direction:
...[changing the lineup] is an interesting move and another major change that could allow GoPro to course correct and head back to where the company came from.
Share repurchasing was also something management said on the Q4 call would be in affect to take advantage of the beaten down stock. However, Brian gave some of the best insight we've heard on this front since then. After being asked what the board of directors appetite for shares was he responded by saying the best use of cash right now is product innovation and marketing and the board likely won't be looking to buyback shares any time soon.
This is the first good financially related news we've heard from the company really all calendar year. Inventory levels were initially expected to be drawn down this quarter to align with tepid demand and prepare for the sell-in of newer products later this year but it seems both management and one analyst in particular finds the company must keep inventory at steady levels to feed the unexpected retailer replenishment and consumer demand.
I've been more skeptical on GoPro in the last six months as performance has been underwhelming and products have gotten delayed but with this information there truly does seem to be a small light at the end of the tunnel which is not an oncoming train.
While being far less bullish on the company than I have been in the past, I still don't believe in the root of the bearish thesis which says demand is ending and the products' "fad" status is over - mostly because ten plus years of a product doesn't fit the definition of fad. With demand picking up simply by realigning the product lineup and marketing their products in a more aggressive manner all without having new products speaks to the strength of the brand, the continued consumer desire for the product, and just how far the company has gotten without actively marketing itself in traditional ways. If the bear thesis were true we wouldn't be expecting sequentially higher revenue in Q2 over Q1 and certainly not an increase in demand even beyond management's expectations.
Additionally, those who think GoPro is spending money in the wrong categories have much less to grab on to now. With expectations that there won't be any further share repurchases in order to fund innovation and marketing leaves little room to criticize capital allocation. This is even truer if one is in tune to the need of having software streamline the capture-edit-share cycle, where progress has been made through the company's purchase of Replay (now Quik) and Splice.
Now, all of this is only a small piece of news but it's like a cup of water in the desert for GoPro and its investors. While this may not turn the company around on a dime, management's efforts have not been wasted money especially if revenues exceed anyone's estimates. In fact, the conservative approach to the share buyback combined with greater targeted advertising producing results this quickly is a good sign; one that shows they needed to happen.
There will be some more sideways trading of the stock and quiet months ahead for GoPro but this is the pulse those looking to invest or already holding needed to see. The real results will be when Karma and the HERO5 lineup is released later this year, but for now the company is doing a decent job with what they have.
Speaking of which the company has recently shown retailers their new products, their associated specs and discussed pricing which means more news is not too far off.
If you'd like to be made aware of my opinion and analysis in the future on GoPro along with other tech and consumer companies, then I encourage you to follow me by clicking the "Follow" link at the top of this page next to my name.
Disclosure: I am/we are long GPRO.
I wrote this article myself, and it expresses my own opinions. I am not receiving compensation for it (other than from Seeking Alpha). I have no business relationship with any company whose stock is mentioned in this article.