Early on Monday I read an article here on Seeking Alpha that states Kinder Morgan (NYSE:KMI) was egregiously overvalued. Now obviously everyone has the right to express his or her opinion on the valuation of any stock, and there naturally will be different opinions on a huge platform like Seeking Alpha. There were a couple of huge factual mistakes in this article though, which I want to correct in this article.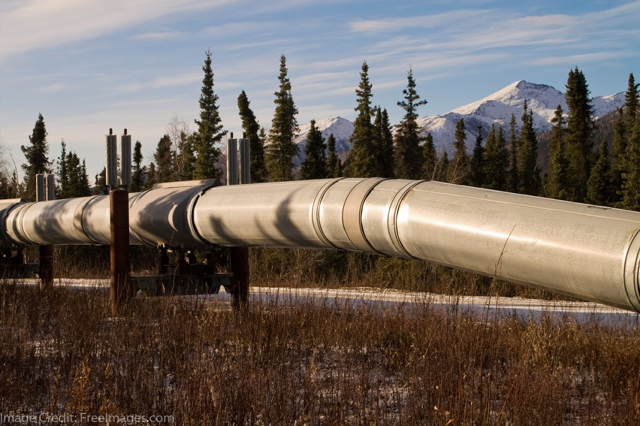 Click to enlarge
The first of these mistakes is the false statement that Kinder Morgan was a MLP -- parts of the current Kinder Morgan were MLPs, but the company as it trades now (since late 2014) is a c-corp. Why does this matter? There are a lot of differences between the two when it comes to tax implications, including the fact that MLPs are not (unlike c-corps) required to pay taxes on the entity level. The distributions investors (limited partners) get from MLPs are also taxes at another rate than regular dividends. Last, c-corps are a lot freer when it comes to deciding how much to pay to the owners in the form of dividends / distributions. This is a positive for companies that want to invest heavily into future projects (such as KMI does), because c-corps can easily reduce the dividend in order to fund growth organically, whereas MLPs have to issue new equity or debt to fund expansions, which increases leverage and thus risk, or dilutes current investors, respectively.
The next wrong premise in the article that claimed KMI was overvalued is the fact that the author believes EBITDA and distributable cash flows are the same, or nearly the same. The two are very different: The EBITDA metric describes how much money the company earned, when adjusting for several factors (interest, taxes, depreciation and amortization). Since EBITDA describes (adjusted) earnings, it is a metric that relates to the company's profitability. The distributable cash flows (DCF) number, however, doesn't describe earnings or profitability, but the company's cash flow generation ability. Additionally, the DCF number is not adjusted upwards (as is the EBITDA number, since EBITDA always are higher than EBIT or net profits), but downwards: Operating cash flows are adjusted for investments required to keep the assets functioning (maintenance capex), thus DCF is always smaller than operating cash flows.
Since these two metrics are very different from each other, the pure actual numbers are very different as well: Last fiscal year Kinder Morgan's EBITDA totaled $7.4 billion, which is vastly different from Kinder Morgan's distributable cash flow of $4.7 billion in the same time period.
The author made another mistake when he stated that Kinder Morgan was very overvalued due to trading at an EV to EBITDA multiple of 20. An EV to EBITDA multiple of 20 is very expensive for sure, but Kinder Morgan's EV/EBITDA multiple isn't even close to 20:
Since Kinder Morgan has long term debt of $44 billion on its balance sheet, as well as basically no cash, and since Kinder Morgan's equity is valued at $39 billion right now, we can calculate an enterprise value (EV) of $83 billion. For the company's EBITDA number we don't have to make any calculations at all, we can just look at the company's last annual report, which states that the company's EBITDA totaled $7.4 billion in 2015. By dividing these two numbers we get to an EV to EBITDA multiple of 11.2. This is not an especially low valuation, I believe, but it is not a very high valuation either, and it is very far from the proclaimed 20 times EV to EBITDA multiple.
When we look at the dividend yield, we see that it is, in fact, not very high, but that is not the only thing investors should care about when it comes to income investing. Kinder Morgan's payout ratio is less than 25% (dividends paid relative to distributable cash flow), which means a dividend cut from here is extremely unlikely. The dividend can grow by a huge amount from the current level, due to distributable cash flows rising over the coming years as new projects come on line as well as due to the payout ratio rising when growth investments have peaked.
Crestwood Equity (NYSE:CEQP), which the author proposes as a much better dividend investment, has a payout ratio of more than 90% (dividends paid / operating cash flows), thus I believe a dividend cut is a huge risk for investors of CEQP, something KMI's owners don't have to care about (anymore). Since Kinder Morgan offers an income yield that is higher than the yield on 30 year treasuries, with a lot of growth potential going forward, a low payout ratio and low risk (investment grade rating), I believe Kinder Morgan may not be the best income stock, but is not too bad either.
Takeaway
In Monday morning's KMI article there were a couple of factual mistakes: Kinder Morgan is not an MLP and thus cannot be compared to other MLPs easily, the company's valuation is a lot lower than proclaimed, and does not look expensive at all (not very low either), and the company's DCF situation is not as proclaimed either.
Kinder Morgan's dividend yield is not very high, but not too low either when we compare it to 30 year Treasuries which have a lower yield and no growth prospects at all.
I believe Kinder Morgan has some problems which management has to address (e.g. huge debt amounts), but stating that KMI was very overvalued at the current price does not make any sense at all. That was true one year ago, but is not right now.
Author's note: Dear readers, if you enjoyed this article and would like to read more from me, you can hit the follow button at the top of the page, right next to my name and icon, to get informed about new articles.
Disclosure: I/we have no positions in any stocks mentioned, and no plans to initiate any positions within the next 72 hours.
I wrote this article myself, and it expresses my own opinions. I am not receiving compensation for it (other than from Seeking Alpha). I have no business relationship with any company whose stock is mentioned in this article.