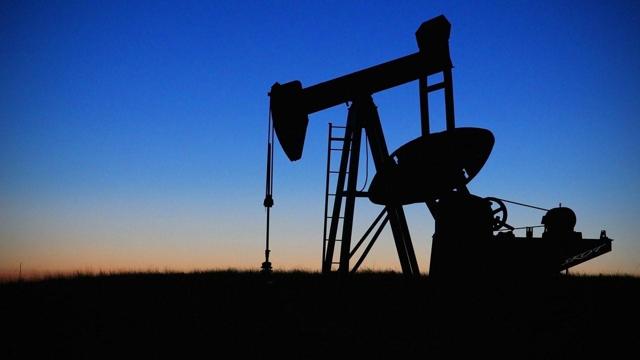 Click to enlarge
source: Stock Photo
The price of oil has soared since it found a bottom in February of a little over $26 per barrel. While some of the lowest cost producers have committed to increasing production in response to the higher price, the majority aren't ready to jump back in because there isn't a surety the price of oil in the range of $45-$50 per barrel, has found support.
What is challenging is the industry has never been in this place before, and it's not known what the level of resiliency is among the U.S. shale producers as a whole, when combined with the increase of supply from some OPEC members.
For that reason many shale producers are going to wait on the sidelines so they don't complete wells and sell into a price environment that reverses direction, ending up with far less favorable results than expected.
There is a growing concern that in the not-too-distant future we'll enter into a global recession; something that will definitely occur during the next administration in the U.S.
Adding production
What I see as the major challenge for adding shale production is many companies haven't been able to reduce costs to the point of generating earnings at current prices. Better companies like EOG Resources (NYSE:EOG) are able to make a decent profit even at $40 per barrel, which is why even before 2016 it had committed to complete 320 wells. It has downwardly revised that number to 270, but it still projects a confidence it has in its progress.
For those companies not able to match EOG's performance, or even those companies in the next price echelon up, which I view as being able to generate a profit at about $45 per barrel, they are being forced to wait on the sidelines until they are absolutely sure the price of oil has found support. Most of them will probably have to wait until oil reaches $55 to $60 per barrel on the low end. That will put them at a disadvantage as their competitors profitably increase production while they have to wait. The primary reasons for that are a heavy debt load and higher production costs.
Another factor in whether or not a company will or is able to add production, is in regard to their ability to successfully engage in a secondary offering or divestiture of quality assets, which as in the case of Devon Energy (NYSE:DVN), should work out very well. Not only has it improved its balance sheet, but should have about $200 million to spend on production going forward.
On the acquisition side of adding production, the sale of assets by Devon to Pioneer Natural Resources (NYSE:PXD), which brought Pioneer some properties adjacent to existing assets, allows it to use horizontal drilling to extract the oil, increasing the earnings potential of the new acreage it added to its portfolio.
The road never traveled before
What is difficult to ascertain at this time concerning the price direction of oil is the new circumstances faced by the industry that have never been in play before. That involves the unknown factors of OPEC raising production while shale producers do the same.
We know the weaker shale producers are causing U.S. production in general to drop, but now that the price of oil has rebounded to a level where the quality shale producers are confident they can bring more oil online at a profit, we have no idea how that will play out.
The major question is how much the weaker and stronger shale producers will offset on another, and of course if the stronger prevail, it'll once again increase the glut rather than shrink it, as many in the market think is going to happen.
Shale companies on the other hand aren't as sure about how it'll play out. If they were, they would be jumping back into the market in a big way. They aren't. As mentioned, the low cost producers are ramping up production, but the majority of shale companies aren't able to. Who will have the most impact on supply over the next year will determine the price of oil; meaning if low-cost producers outpace high-cost producers, the price of oil should remain subdued when combined with the added supply from OPEC. That would result in global supply outpacing global demand. If it goes the other way, the price of oil will gradually increase.
At this time I believe the low-cost producers will once again surprise at how much supply they can bring to market, but there is no way to absolutely make that call. It's also impossible to make the call the other way, which is why only lowest cost U.S. shale producers are completing wells in any meaningful way.
The longer term negative catalyst few are talking about
There is a growing consensus global demand for oil will continue to climb, and there is no doubt that will be the case in the years ahead. What I question is the fact few projections include how the next recession will impact the outlook for oil demand over the next several years.
We already see most of Asia slowing down economically, and that will have an effect on all regions of the world. Economic growth in the U.S. is also slowing down, which when these converge, will dramatically shrink demand for oil. To what extent is debatable, but that it will, isn't.
This is another reason why only the low-cost shale producers are committing to increasing production. It's also why the wait for the price of oil to rebound to levels that would presumably trigger more shale production, could be a long one. That doesn't mean there won't be a lot of supply added, only that it'll come from a relatively small number of companies. Since we're going to see a lot more asset sales, it won't be known exactly how that will all play out and how quickly.
For example, Pioneer Natural Resources can quickly boost production from the assets it acquired from Devon Energy because some of the acreage are connected to its existing acreage.
In the end, the unknown supply/demand factor and the looming recession will keep higher-cost producers a lot more cautious in when considering what actions to take. That will provide a lot of opportunities for those companies able to not only increase production with existing assets, but be in position to acquire more at good prices.
Those companies totally relying on the price of oil to rise will be those that struggle the most to generate a profit, or even survive.
Conclusion
One thing oil investors should do is not listen to what companies are saying, but watch what they're doing. With a lot of shale firms not increasing production, it's obvious by their actions they aren't confident in the price of oil having found support, or they need it to rise another $10 per barrel or so to be profitable.
With a lot of debt maturing in 2017, this provides for a major challenge if oil doesn't come back in the way it must for them to remain viable competitors.
Even the low-cost producers aren't coming back in in a major way. They understand how quickly oil could reverse direction - especially with OPEC boosting production. If they, by their own success, keep the price of oil capped close to where it is now, it will mean they will hesitate to go all in, which is what appears to be happening now.
I don't think we'll see a major commitment to ramp up production until it is clearer concerning whether or not global demand will exceed the pace of added shale and OPEC supply.
Disclosure: I/we have no positions in any stocks mentioned, and no plans to initiate any positions within the next 72 hours.
I wrote this article myself, and it expresses my own opinions. I am not receiving compensation for it (other than from Seeking Alpha). I have no business relationship with any company whose stock is mentioned in this article.