Stocks discussed on the in-depth session of Jim Cramer's Mad Money Program, Monday, June 20.
The wrong set of stocks rallied on Monday. Large cap companies with international presence are the set of stocks that can last a rally. "Not until we get fresh money, not until more investors resurface and the love affair with growth stocks comes back, will we see a really good rally rather than just an OK one that can be taken away," said Cramer.
Large financial, tech and healthcare companies make up a huge chunk of the S&P 500 and when they go higher, it is a rally that will last. "Today's move was much more of a robbing Peter to pay Paul scenario," said Cramer. The rally was driven by the Brexit polls.
The stocks that went up on Monday are the consumer goods and technologies that are consistent and considered less risky. The large cap stocks that went up and shocked Cramer were AT&T (NYSE:T), 3M (NYSE:MMM) and Honeywell (NYSE:HON). "I have to tell you they are all managerial, meaning that management triumphed over the wet noodle of an economy we have both here and abroad," added Cramer.
Don't get excited by Monday's rally as it will give way to smaller rallies which will ultimately diminish. Whether it's the Fed's testimony or Brexit polls on Wednesday, there is not much reason for Monday's rally to last.
Jewelry stocks
The jewelry stocks have not had a great run in 2016 with Signet (NYSE:SIG) losing 30% of its value and Tiffany (NYSE:TIF) going down by 19%. Is there something wrong or have these stocks fallen to a level where they have become cheap?
Cramer spoke to Signet last October and since then the company has been accused of replacing diamonds with lesser quality or losing stones entirely. While the company has denied these charges, it has hampered the reputation of the company and fewer people want to shop there.
Signet also has a problem with its credit portfolio. Some investors believe that it has become risky for the company to manage it. Cramer mentioned that he doesn't know how bad it can get and hence he wants to stay away as the downside cannot be known. Signet's acquisition of Zales did not go down well with investors either as they believe that the company has overpaid.
Tiffany, on the other hand, has had many problems. They have no clue how to manage declining sales growth. Their last quarter same-store sales declined 9%. Not only is the company guilty of mismanagement, they are also setting bad expectations for the street. Cramer is of the opinion that the company is just trying to save face by increasing dividends.
Tiffany trades at 16 times earnings while Signet trades at 9 times. "With Signet's stock now performing even worse than Tiffany's of late, we have to conclude that the problem here is with the jewelry business in general," said Cramer. He could not make a positive case for owning either stock.
Costco's (NASDAQ:COST) credit card shift
Costco terminated their tie-up with American Express (NYSE:AXP) after 17 years and began accepting Visa (NYSE:V) cards from Monday. "This is the kind of investable story that is easy to notice in your everyday life. But that doesn't mean you should immediately buy Visa and sell American Express the moment you get home from Costco," said Cramer. How can an investor profit from this change?
Costco generated $116B in revenue in 2015 with most of it coming from credit cards. Also, more than $10.5B in receivables from Amex have been acquired by Citigroup (NYSE:C). The stock of Amex went down 6.4% on the day of the news being announced. It has since gone lower from trading at $86 on the day to $62.
It is estimated that Amex has lost 7M customers and more than $76B in Amex related billings, $12B in Costco related loans and potential new customers from Costco's international expansion. Amex has suffered from other headwinds like lower interest rate, competition from online lenders and lost relationships with Fidelity and Jet Blue.
On the other hand, Visa has rallied 14% since the news broke out. They have the world's largest payment network and are immune to interest rates since they don't lend money. They profit from transactions made through their cars. Visa is the kind of safe stock that money managers buy in the low interest rate environment.
More than Visa benefiting from the switch over, it is Costco that benefits the most. The deal is expected to save Costco $110-220M in fees. Costco's new rewards program gives customer better deals on Visa than on Amex that will prompt the customers to shop more at Costco.
Costco will now be open to Visa's huge customer base and get potential new customers. "I think both Visa and Costco are buys here. My charitable trust owns them both, and even American Express with some changes at the top could regain the luster it lost not all that long ago," said Cramer.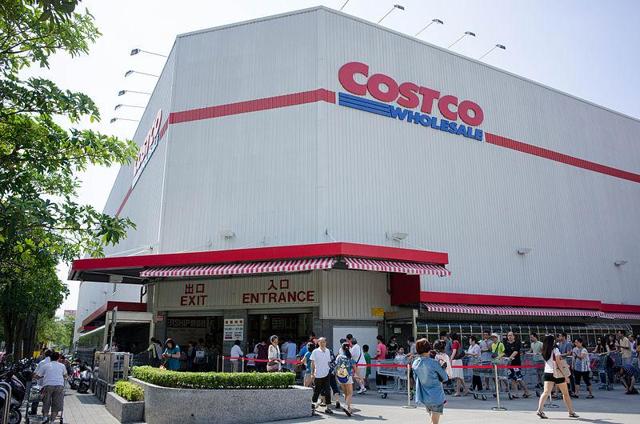 Ventas (NYSE:VTR)
Healthcare REIT Ventas has been hit with negative press this year along with downgrades from various analysts. The stock is still up 22% in the year near all-time highs. Cramer dug in deeper to find out what's going on.
Ventas is a REIT operating in the healthcare space that makes smart acquisitions to grow as the healthcare industry is consolidating. They spun off Capital Care Properties (NYSE:CCP) in response to concerns over falling Medicare payments. The company has slowed down the acquisitions as the market has become frothy in Cramer's opinion.
This has impacted sales and earnings growth. The rising interest rates also hurt the stock as bonds become attractive as compared to the company's 4.2% yield. The stock trades at 16 times earnings and has a history of delivering consistent results. Cramer is not willing to give up on the stock yet.
Viewer calls taken by Cramer
Cemex (NYSE:CX): This is an inexpensive stock.
Northstar Realty Finance (NYSE:NRF): It's time to ring the register and book profits.
Cypress Semiconductor (NASDAQ:CY): The convertible debt offering puts a lid on the stock.
JPMorgan (NYSE:JPM): They need 3-4 rate hikes before they start making more money from the deposits.
WhiteWave Foods (NYSE:WWAV): If you think it's a takeover target, cut the position in half. It's a long-term buy.
:::::::::::::::::::::::::::::::::::::::::::::::::::::::::::::::::::
Jim Cramer's Action Alerts PLUS: Check out Cramer's multi-million dollar charitable trust portfolio and uncover the stocks he thinks could be HUGE winners. Start your FREE 14-day trial now!
Get Cramer's Picks by email - it's free and takes only a few seconds to sign up.