Facebook (NASDAQ:FB) is getting sued. No big deal right? They always get sued for one reason or another right? Perhaps, but this lawsuit tackles the heart of one of Facebook's lifelines.
As of today, I have been unable to find any media organization that has picked up this lawsuit. Also, it is not mentioned specifically in either Facebook's 2015 annual report, its most recent quarterly 10-Q SEC filing or any other subsequent filings.
The lawsuit revolves around two issues.
The first is an alleged overstating (and overcharging) of the Facebook Ads manager reporting tool. Specifically, Facebook Ads allegedly overstates the number of web page visits when reconciled to Google analytics by over 30%.
The second is an overcharging of over 300% for the Facebook Ads campaigns.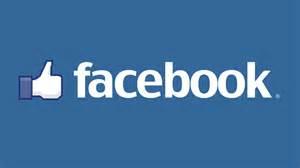 So Why Is This Newsworthy?
The cornerstone of Facebook's growth and dynamic profitability is the monetization of its wealth of data on its members. Facebook is the undisputed king of social media advertising. It can be argued that only Alphabet (NASDAQ:GOOG) (NASDAQ:GOOGL) knows as much or more about its users. IF the metrics employed by Facebook's Ads Manager to track web site views and its subsequent charges are faulty, advertisers will lose all faith in Facebook. The resulting loss of business could be crippling to Facebook's reputation and profits. In the lawsuit filing, there is back-up documentation to support the plaintiff's claim, namely screen shots of both the Facebook Ads Manager data to the client (of web page views) and the charge for billing impressions, and the screen shot of web page views for Google Analytics for the time frame in question.
Since the two analytics tools used in the comparison are for the exact same time frame, there needs to be additional research done to determine how each company has arrived at their stated numbers for web page views.
Who Is Filing The Lawsuit
The plaintiff in the lawsuit is Havensight Capital LLC. Havensight Capital is not a large or well known entity. Just this past week, however, Havensight Capital made a tender offer via a press release for FreeSeas Inc. (OTCQB:FREEF). That was greeted by a response letter from FreeSeas' management stating that Havensight's press release for the tender offer was false and misleading. For those of you that are not familiar with FreeSeas, you can read my article from May 11, 2016 about the company. Havensight does not have any public information available about its operations other than what can be found on its website. With that being said, one must still accept the fact that the lawsuit has been filed.
Among the key allegations noted in the lawsuit are:
The Plaintiff, here, was shocked and outraged, to find that the Google Analytics data did not reconcile at all, with that of the data exhibited, on the Facebook Ads manager reporting tool for the duration of any of the placed Facebook marketing campaigns.
Excerpts from the Filing
The following excerpts are extracted directly from the lawsuit:
The Plaintiff believes that the Defendant's illegal industry monopoly is a driving force, behind this fraudulent behavior.

Plaintiff is not allowed to use an online campaign, to market multiple products, or services, here."
The five claims of the lawsuit are:
I. Intentional Interference with Prospective Economic Relations
II. Unfair Competition and Trade Practices
III. Intentional Interference with Contractual Relations
IV. Negligence
V. Vertical and Horizontal Price Fixing
In the original lawsuit, the Plaintiff has requested a jury trial.
Also, the Request for Relief as filed was:
Plaintiff seeks U. S. $ 390 million, in compensatory damages for the damage to, and taking of its business property, and the damage to all exiting, and potential relations with Plaintiff's customers. Also, in Waits v. Frito Lay, Inc. 978 F. 2d 1093 (9th Cir. 1992), the Court held that punitive damages are available where it: is proven by clear and convincing evidence that the Defendant is guilty of either, fraud, or malice. The Defendant, here, clearly engages, in fraud through the alleged fraudulent conveyance of the website clicks generated by its Online marketing products, and gross predatory product pricing, thus punitive relief should be duly granted, in the amount of U. S. $ 200 million, and a total of U. S. $ 590 million, should be awarded in damages."
A copy of the lawsuit can be located here.
Conclusion
I am not trying to determine if the lawsuit is/was valid. I just find it very interesting that a lawsuit that questions the merits of Facebook's Ads Manager and the business model it was built around has not received any coverage in the press that I can find.
If you enjoyed this article and would like to follow me to read future articles, go to the top of the page and click the "Follow" button under the title and next to my name or click here.
Disclaimer: Investing in stocks such as Facebook or Free Seas can be risky. There is no guarantee that your investment will be safe. There is also a possibility that you may lose some or all of your investment. Please do your own due diligence before investing in Facebook or Free Seas or any other investment. Information provided in this article is informational and should not be the sole guide to determine if investing in the company is appropriate for you. The above are my opinions and should not be the sole purpose for initiating a trade. Always do your own due diligence prior to investing. Also remember to only initiate trades that are within your pre-defined risk parameters.
Disclosure: I/we have no positions in any stocks mentioned, and no plans to initiate any positions within the next 72 hours.
I wrote this article myself, and it expresses my own opinions. I am not receiving compensation for it (other than from Seeking Alpha). I have no business relationship with any company whose stock is mentioned in this article.