When viewing a stressed equity (or a stressed debt issue for that matter) and when considering an investment in a stressed situation there are few factors more important to consider than capital productivity; essentially - is the model sustainable from the standpoint of the current status quo? This is, of course, always an important factor to consider - stressed or not - but capital productivity becomes paramount in consideration in the stressed space in that capital productivity provides the base case for credibility of bankruptcy case. If an enterprise finds itself in a situation where it believes making the "business decision" of restructuring is ultimately what's best for operations and long-term sustainability, it absolutely will need to show that capital productivity is the primary driver behind not having a "simple survival" case (much less a "thrive" case). I believe there's an irrefutable capital productivity bankruptcy case to be made at California Resources Corporation (NYSEMKT:CRC).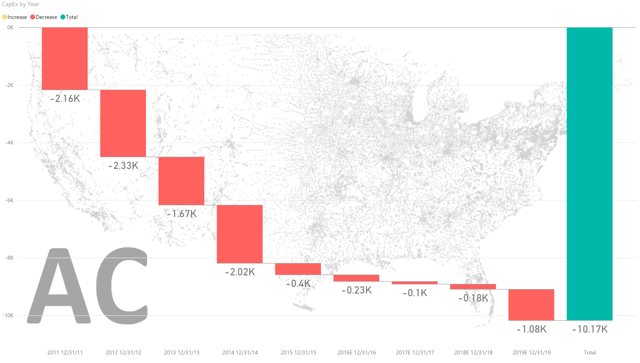 Click to enlarge
In follow up to my risk management roadmap investor presentation, I present a screencast which 1) walks investors through exactly how credible California Resources Corporation's capital productivity case is (and with that how credible its bankruptcy threat is) and 2) presents two ancillary, data-based reasons to sell down all exposure to California Resources Corporation (inclusive of ALL cap structure vehicles). As a bonus, I breakout the recent SandRidge Energy (NYSE:SD) (OTCPK:SDOC) bankruptcy proceedings and explain to California Resources Corporation investors just how low a total company valuation can be argued in bankruptcy court; of course, this valuation sets recovery values for each cap structure tranche. Again, from a cap structure and financial structuring standpoint I find there to be ample comparable company evidence of exactly how risky California Resources Corporation is as an investment.
Enjoy.
Disclosure: I/we have no positions in any stocks mentioned, and no plans to initiate any positions within the next 72 hours.
I wrote this article myself, and it expresses my own opinions. I am not receiving compensation for it (other than from Seeking Alpha). I have no business relationship with any company whose stock is mentioned in this article.
Editor's Note: This article covers one or more stocks trading at less than $1 per share and/or with less than a $100 million market cap. Please be aware of the risks associated with these stocks.