What a ride Bed Bath & Beyond (NASDAQ:BBBY) shareholders have been on this year. When we first invested in the company back at the start of February the share price was below $43.00 and we slapped a $52 price target on it. It duly delivered on this but has come crashing back down again since. Now priced at $44.07 we think it could be a good investment today ahead of its first quarter earnings.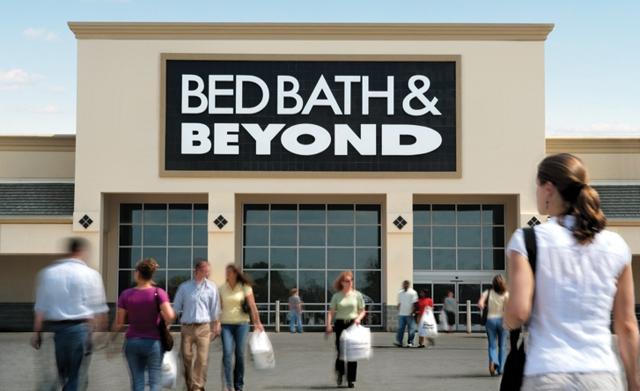 Click to enlarge
The market sure can be a cruel place. This drop came despite the company producing a better than expected fourth quarter which saw earnings per share of $1.85 on revenue of $3.42 billion. This was a 4 cent beat on the bottom line and a $30 million beat on the top. It was the guidance that did it. Bed Bath & Beyond has given full year earnings per share guidance of $5.00, which will be a drop from the $5.10 it achieved last year.
Obviously nobody wants to see earnings decline, but we feel this had been priced in already with the shares trading at extremely low multiples. Like many retailers the company has been struggling in a retail world dominated by Amazon (NASDAQ:AMZN). Disappointingly it was incredibly slow to realize just how much of a threat Amazon and online retail in general was to its business. In fact, only recently has it invested heavily in its online presence.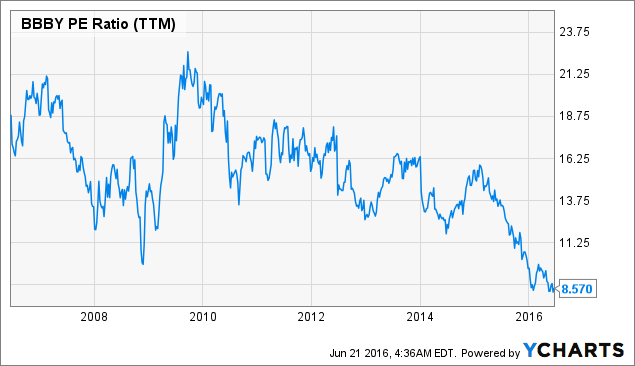 Better late than never, though. We believe that management is taking appropriate and vital action with its strategic investments to improve its relevance today. We hear about it a lot, but we really do think the omnichannel is going to be hugely important for Bed Bath & Beyond. Amazon will almost always win on price, but Bed Bath & Beyond can fight back through the omnichannel if it is successfully implemented. The company may be late to the party, but several retailers such as Best Buy (NYSE:BBY), Target (NYSE:TGT), and Wal-Mart (NYSE:WMT) have already been there and delivered on it. In fact, Wal-Mart's CEO Doug McMillon believes that traditional retailers actually have the advantage over Amazon as it is far easier to add digital capabilities to existing retail stores, than it is for an online retailer like Amazon to add brick and mortar capabilities.
Well Bed Bath & Beyond are there now and we expect to see an improvement in its performance as a result. We doubt it will be an instant turnaround, but rather take a few quarters. We are optimistic that earnings will get back on the right trajectory next year and the share price will start to make a substantial move higher again.
Management has been offering reduced shipping in recent months. Ordinarily to qualify for free shipping customers would have to purchase goods to the value of $49. But this was reduced to $25. This could potentially negatively impact gross margins, but it could also boost online traffic and sales. Whilst the company cannot really afford to weaken its margins, see below, we are hopeful that the average ticket still remains high despite the promotion, thanks to a strong product assortment and exclusives such as a bedding line from Ellen DeGeneres.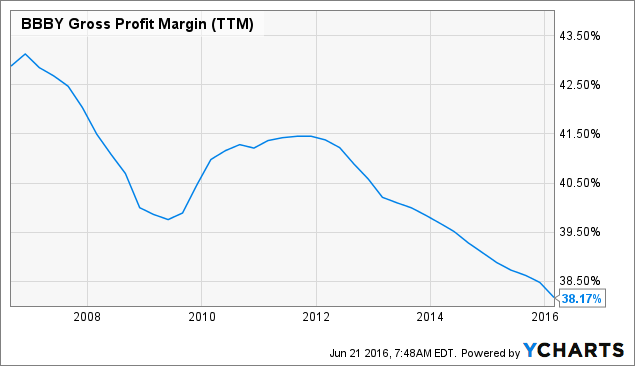 Finally, we are pleased with the acquisition of One Kings Lane. Although the true cost of the acquisition is unknown with management saying it wasn't "material", it has been estimated to be in the region of $150 million - far below its previous valuation of $850 million. Although flash sale sites have not fared well in recent times, we do feel that if Bed Bath & Beyond can integrate it successfully into their own e-commerce offering, then the company could achieve a strong return on investment. For now we are not factoring One Kings Lane into our forecasts, but will revisit things once we learn more about management's intentions in its next earnings call.
We expect things will pick up over the next two to three quarters. By which point we feel that the market will be willing to pay in the region of 10 times earnings for the shares. We have reduced our full year earnings forecast accordingly and now expect full year earnings to come in a touch above guidance at $5.02 per share.
This gives us a price target of $50.20 which is equal to a return of 13.9% from the current price. In our opinion Bed Bath & Beyond is a company that has come under a lot of pressure in recent times, but certainly has the potential to turnaround its fortunes with the omnichannel. It may take some time, but if investors can be patient we expect they will be rewarded.
Disclosure: I am/we are long BBBY.
I wrote this article myself, and it expresses my own opinions. I am not receiving compensation for it (other than from Seeking Alpha). I have no business relationship with any company whose stock is mentioned in this article.