The biggest slump in oil prices in a generation has led to a sharp reduction in U.S. drilling activity, with the total number of active oil rigs dropping from a peak of 1,609 in October 2014 to slightly more than 300 in the previous month. The oilfield services companies, ranging from industry leader Schlumberger (NYSE:SLB) to small-cap company Exterran Corp. (NYSE:EXTN), took significant losses in North America due to weak exploration and production activity. But we might be finally seeing the first signs of a turnaround.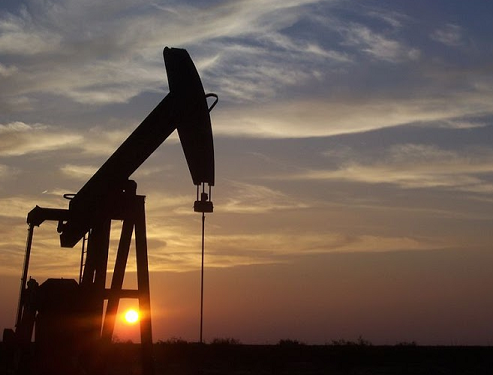 According to the latest data from energy services company Baker Hughes (NYSE:BHI), the U.S. drillers added nine oil rigs during the week ending June 17, bringing the total rig count to 337 units. Although we've previously seen reports like these, what's unique about the latest release is that it shows a third consecutive increase in the number of rigs. That's something which hasn't happened in more than 10 months.
The last time U.S. drillers added rigs for three weeks in a row was back in August when oil producers delivered on their production plans, which were announced in the second quarter of 2015 when oil prices hovered around $60 a barrel, to increase drilling activity. That increase looked unsustainable since it happened on the back of declining oil prices, with crude falling to mid-$40s. This time, however, the third consecutive rise in the number of rigs has happened when WTI has almost doubled to a $49.60 a barrel after bottoming to 12-year low of less than $27 in February. This could be the beginning of a trend.
The market sentiment has already improved considerably. A number of U.S shale producers, who were previously focused on cost cutting and balance sheet preservation efforts, are mulling over increasing drilling activity in the near future. Pioneer Natural Resources (NYSE:PXD), for instance, has planned to deploy five new rigs starting from September. Devon Energy (NYSE:DVN) has also talked about adding three new rigs from the third quarter. Yesterday, Marathon Oil's (NYSE:MRO) CEO Lee Tillman also said that his company could increase drilling activity if oil trades north of $50 a barrel for a while. Meanwhile, M&A activity in the oil patch has also picked up, with companies like Pioneer Natural Resources, Marathon Oil as well as private equity firms announcing some major deals. This indicates that oil producers are confident that the recent rally in oil prices will hold its ground. This optimism will likely continue to have a positive impact on drilling activity.
Investors who are bullish on crude oil prices and U.S. drilling activity should consider iShares U.S. Oil Equipment & Services ETF (NYSEARCA:IEZ) and VanEck Vectors Oil Services ETF (NYSEARCA:OIH). The two funds focus on the oilfield services industry. Both funds are market-cap weighted, which means that they allocate the greatest weight to the largest company in their portfolio. It is, therefore, not a surprise that Schlumberger is the largest holding in both of these funds, making up 19.4% of iShares U.S. Oil Equipment & Services ETF and 20.25% of VanEck Vectors Oil Services ETF.
Due to market cap focused allocation strategy, the two ETFs end up putting nearly half of their investments in their top five holdings. For iShares U.S. Oil Equipment & Services ETF, or IEZ, these are Schlumberger, Halliburton (NYSE:HAL), Baker Hughes, National Oilwell Varco (NYSE:NOV) and Helmerich & Payne (NYSE:HP). The five companies represent 47% of IEZ. Similarly, VanEck Vectors Oil Services ETF, or OIH, counts Schlumberger, Halliburton, National Oilwell Varco, Baker Hughes and Tenaris S.A. (NYSE:TS) as its top five holdings, which account for 53% of the fund.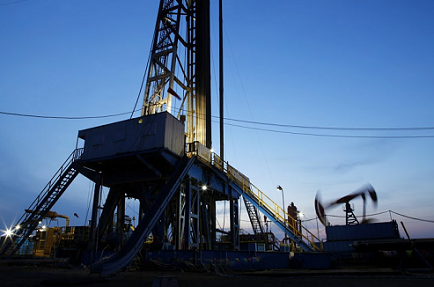 The disadvantage of a market-cap weighted approach is that the two funds lack diversification. With IEZ and OIH, you would essentially be betting on a few large-cap names rather than the broader oilfield services industry which consists of a number of small-to-mid-cap companies. But the benefit is that the funds are heavily exposed to some of the biggest, well-managed and most well-established oilfield services companies like National Oilwell Varco, that have demonstrated a sustainable competitive advantage by surviving several prior oil cycles.
IEZ represents a greater number of oilfield services companies, with 39 holdings which compares against OIH's portfolio of 26 holdings. This makes IEZ slightly more diversified than OIH. IEZ has also outperformed OIH on a year-to-date basis. IEZ is up 9.43% since the start of the year, while OIH has gained 6.28%. But I prefer OIH which is significantly more liquid, with more than $1.05 billion of total assets under management, as compared to IEZ's asset base of a little less than $240 million. Moreover, OIH has a reasonable expense ratio of 0.35% which compares against IEZ's 0.45% which is a little expensive.
One thing to note here is that IEZ and OIH have significant portfolio overlap. OIH's entire portfolio, with the exception of Tenaris and Seadrill (NYSE:SDRL), is also represented in IEZ. There are two dozen common names in IEZ and OIH which carry a total portfolio weight of more than 70% in both funds. In order to avoid overexposure, investors should only consider one of these funds.
Note from author: Thank you for reading. If you like this article, then please follow me by clicking the "Follow" link at the top of this page.
Disclosure: I/we have no positions in any stocks mentioned, and no plans to initiate any positions within the next 72 hours.
I wrote this article myself, and it expresses my own opinions. I am not receiving compensation for it (other than from Seeking Alpha). I have no business relationship with any company whose stock is mentioned in this article.