Schlumberger (NYSE:SLB), like other oilfield services companies, has reported declining revenues, earnings, cash flows and profit margins. The most severe oil downturn in three decades has forced the oil and gas producers to halt exploration and development work while squeezing the service industry for pricing concessions.
But Patrick Schorn, Schlumberger's President of Operations has recently said that the global oil market's fundamentals are improving. "The latest production data indicate that oil supply and demand are moving fairly rapidly into balance, and may even overshoot," Schorn said on the backdrop of an energy conference.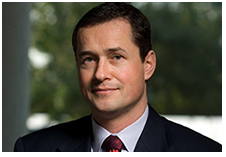 Patrick Schorn. Image: Schlumberger
The demand for oil continues to grow at a robust year-over-year rate of 1.3 million barrels per day. The oil supply disruption in some countries, such as Canada, has also helped. But more importantly, the supply from some major oil producing countries, following wholesale spending cuts from exploration and production companies over the last two years, has been declining. Production from some key non-OPEC oil producers, such as the US, Mexico, non-Russian former Soviet Union countries and China has been going downhill. Even some major OPEC producers, such as Iraq, have reached peak volumes and can't meaningfully grow output anymore while others, such as Nigeria, Venezuela and Libya, are experiencing declining output. Therefore, despite record levels of production from Saudi Arabia and growing oil exports from Iran, OPEC's output has only grown by around 140,000 barrels per day since mid-2015. With improvements in market's supply and demand fundamentals, Schorn believes that the second quarter "may represent the final approach to a market bottom."
In other words, the current downturn, which has already lasted almost 20 months, could be nearing its conclusion. This seems like a reasonable assessment and is also supported by other areas of the oil market. It seems that U.S. oil producers are confident that oil prices won't fall back significantly from the current levels.

Click to enlarge
Image: Schlumberger
For instance, we've recently witnessed an uptake in M&A activity in the energy patch among oilfield services companies as well as oil and gas producers. Marathon Oil (NYSE:MRO), one of the leading US oil producers, has spent $888 million on buying PayRock Energy Holdings, which owns roughly 61,000 net acres in Oklahoma's STACK play. Pioneer Natural Resources (NYSE:PXD) has purchased Midland Basin properties from Devon Energy (NYSE:DVN) for $435 million. An undisclosed buyer has also recently purchased additional Midland Basin assets from Devon Energy for $423 million. Other companies, such as Antero Resources (NYSE:AR) and Teine Energy, have also made some major purchases.
Oilfield equipment maker National Oilwell Varco (NYSE:NOV) bought Trican Well Service's completion tools business for $41 million and I believe it will likely make additional purchases in the future. Schlumberger itself has also made two acquisitions of Omron Oilfield and Marine and Saltel Industries recently for an undisclosed sum. These were the first acquisitions for Schlumberger this year. Interestingly, all of the above-mentioned purchases made by oil producers and oilfield services companies were announced in just the first three weeks of June. In the oilfield services patch, however, a major transaction occurred last month when France's Technip announced its merger with Houston, Texas based FMC Technologies (NYSE:FTI) in a $13 billion deal.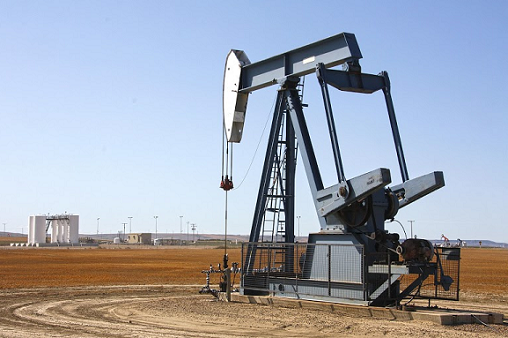 Meanwhile, the US drillers seem to have started to increase the drilling activity. In its latest report released last Friday, Baker Hughes (NYSE:BHI) said that US oil producers added nine rigs last week, which has increased to total number of rigs to 337 units. This was the third consecutive weekly increase reported by Baker Hughes. RigData, which releases its own rig count numbers, has been reporting a rise in the number of oil rigs for the last five weeks. It appears that the latest increase is not a one-off event, rather a beginning of a trend since it is backed by improvement in oil market's supply and demand fundamentals.
The improvement in business environment could mark the beginning of Schlumberger's turnaround. The company has seen its revenues, operating income and cash flows plunge 26.9%, 40.7% and 21.5% respectively last year. In the same period, its operating margin slipped to 16.2% from 20% a year earlier. At the start of this year, when oil prices dropped to multi-year lows of less than $27 a barrel, Schlumberger's CEO Paal Kibsgaard painted a gloomy outlook and ruled out the chances of a meaningful recovery until 2017.
Schlumberger followed this with its first quarter results in which its revenues dropped 36% to $6.5 billion - the lowest level in last several years - while net profit, excluding one-off items, slipped 63% to just $501 million. That performance was driven by weak results from North America region where revenues dropped 55% from the prior year while the company swung to a pretax operating loss of $10 million from a profit of $416 million.
But if drilling activity continues to improve, then Schlumberger could report better results in the coming quarters. The year-over-year revenue drops in North America will likely become less severe while the segment will slowly move back to profitability. These will be the first signs of Schlumberger's turnaround.
Note that a full scale turnaround to pre-downturn levels could be a slow and lengthy process. For this, Schlumberger not only needs a meaningful increase in drilling activity, which is roughly 80% below the peak levels seen in October 2014, but also scale back the pricing concessions it has made. Schlumberger's management has not dramatically changed its future outlook, but at least now, it is seeing light at the end of this tunnel.
Note from author: Thank you for reading. If you like this article, then please follow me by clicking the " Follow" link at the top of this page.
Disclosure: I/we have no positions in any stocks mentioned, and no plans to initiate any positions within the next 72 hours.
I wrote this article myself, and it expresses my own opinions. I am not receiving compensation for it (other than from Seeking Alpha). I have no business relationship with any company whose stock is mentioned in this article.
Additional disclosure: I own shares of funds that may hold a long position in SLB.