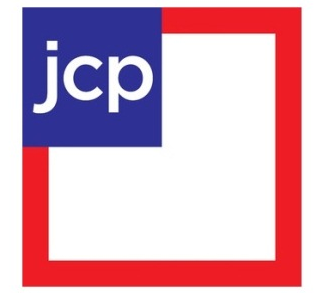 Remember Bill Ackman's activist investment in retail company J.C. Penney (NYSE:JCP) a few years ago that spectacularly backfired and ended in a public mud-slinging contest with J.C. Penney's Board of Directors? Ackman, Chief Executive Officer of hedge fund firm Pershing Square Capital Management L.P., eventually threw in the towel, selling his stake in the retail company at a big loss of around half a billion.
Ackman was a key player pushing for the installation of former Apple executive Ron Johnson as J.C. Penney's Chief Executive Officer who was fired in 2013 due to catastrophic sales and comp declines. Since the end of 2013, however, J.C. Penney's comps have fairly gradually increased, with the exception of the last quarter when comparable store sales declined 0.4 percent.
I have talked about J.C. Penney's improving comp and sales outlook on a regular basis since 2014, and I was always of the opinion that the retailer could turn things around. I am not the only one who sees it that way.
Analysts have warmed up to the once mightily struggling retailer, and a lot of analysts now hold a bullish view on J.C. Penney... a stark contrast to 2012 and 2013 when analysts recommended investors to stay away from the company, and investor sentiment was nothing to be proud of.
Fast forward three years, and the picture is a fundamentally positive one. According to MarketBeat, a financial website that consolidates analyst research and their price targets, twelve analysts out of twenty-five recommend investors to buy shares of J.C. Penney, ten analysts say investors should hold on to shares, and only three analysts have a 'Sell' rating on the retailer's stock. B. Riley analysts only recently reiterated their 'Buy' rating on J.C. Penney with a price target of $15 (implied upside: ~77 percent).
B. Riley is not alone in their bullish assessment of the retail company, and analysts have an increasingly positive opinion on the retailer in light of the improving comp picture that has crystallized over the last two years. The consensus price target of all analysts covering the retail company, again based on MarketBeat data, is $10.82. Since J.C. Penney is selling for $8.46 at the time of writing, the retailer has ~28 percent upside to reach consensus fair value.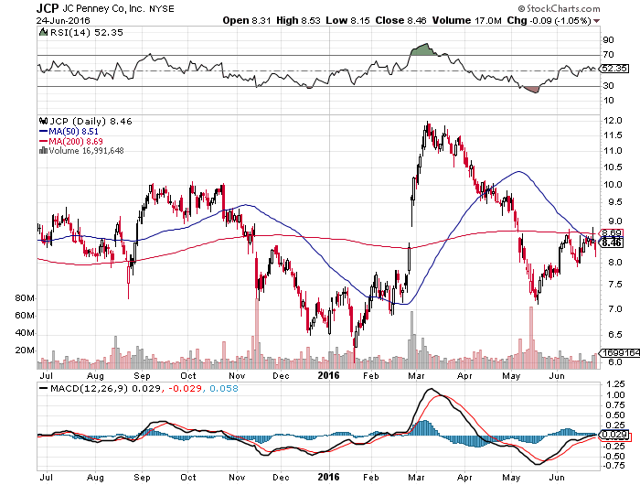 Click to enlarge
Importantly, more analysts may decide to update their research and increase their price targets in light of J.C. Penney's successful refinancing of its $2.25 billion, five-year senior secured term loan credit facility that is set to deliver $24 million in annualized interest savings.
Your Takeaway
J.C. Penney continues to be an exciting retail turnaround. J.C. Penney has come a long way, and the recent refinancing will deliver significant interest savings for the company. Analysts also like the company much more than just a few years ago, which isn't that surprising considering how much progress J.C. Penney has made in terms of growing comparable sales over the last two and a half years. As far as I am concerned, the reward-to-risk ratio for J.C. Penney is still quite compelling in the mid-$8s considering the recent refinancing success. Buy for capital appreciation.
Disclosure: I am/we are long JCP.
I wrote this article myself, and it expresses my own opinions. I am not receiving compensation for it (other than from Seeking Alpha). I have no business relationship with any company whose stock is mentioned in this article.