Company Overview
Gol Linhas Aereas Inteligentes SA (NYSE: GOL) is the holding company that operates several wholly owned subsidiaries like the Brazilian passenger airlines VRG Linhas Aereas SA, GOL Finance Inc, GOL SuxCo SA, Gol Dominicana Lineas Aereas SAS, and Webjet Linhas Aereas SA.
The holding company is best known for operating national and international air transportation services of passengers, but they also provide cargo and mail transportation as well as other fringe air transport services throughout the region.
Gol Linhas Aereas Inteligentes SA's first flight was initiated in January 2001 and as of 2015, the company had a fleet of 144 airplanes, transported around 39 million passengers a year, and had an annual sales of around $2.88 billion. Currently, the company employs over 15,000 people to run its operation throughout the Americas and other parts of the world where they have vested interest.
However, as of last week, the market capitalization of the Gol Linhas Aereas Inteligentes SA remained only $205.97 million, where 64% of the shares are insider owned.
Analysis of GOL's Recent Bullish Momentum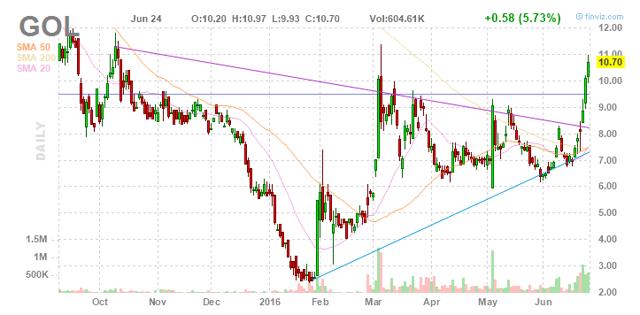 Click to enlargeFigure 1: Recent Bullish Momentum of GOL
Since June 1, 2016, Gol Linhas Aereas Inteligentes SA's stock price has climbed from $6.35 per share and currently trading at $10.70 per share, representing a 68.5% increase within less than a month.
The recent bullish pressure has broken the long standing downtrend line, but the price is still trading way below its 52-week high of $25.60. Over the last one year, Gol Linhas Aereas Inteligentes SA's stock price turned very volatile, where its 52-week range was $2.43 - $25.60!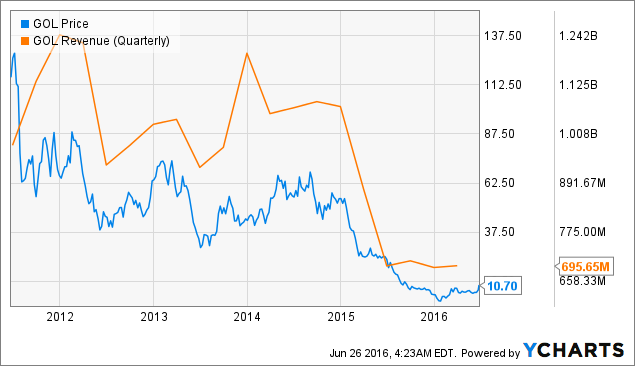 Figure 2: GOL's Revenue Has Sharply Declined Over the Past Six Quarters
The primary catalyst behind the massive selloff of Gol Linhas Aereas Inteligentes SA's stock over the last year was its sharp drop in revenue. Also, its unsustainable capital structure, insufficient liquidity to support its operations amid increasingly challenging industry dynamics, and new competitions entering its key routes also pushed the stock price to historical lows in 2015.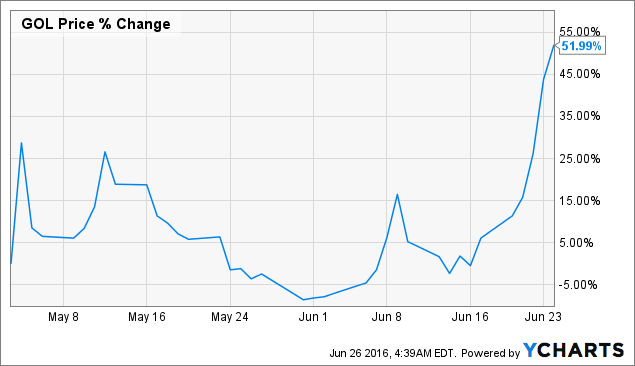 Figure 3: Since May 3, GOL's Stock Price Has Gone Up by Almost 52%
However, on May 3, 2016, Gol Linhas Aereas Inteligentes SA announced a debt exchange program that helped sustain the immediate future of the company. Since then, Gol Linhas Aereas Inteligentes SA's stock price has gone up by around 52%.
To be fair, by the end of May, Gol Linhas Aereas Inteligentes SA's stock was pretty oversold and the market was looking for any excuse to go up, and the immediate survival of the company appeared to be a lucrative timing for the bears to go on a profit taking spree.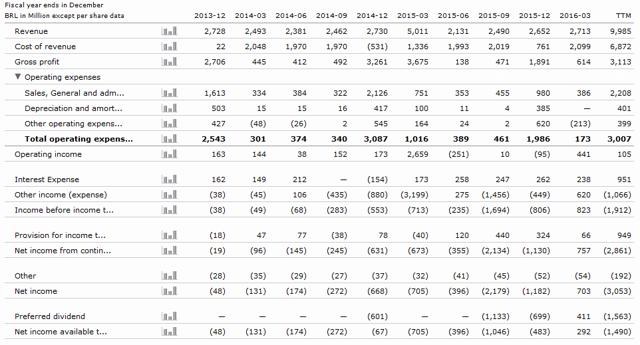 Click to enlargeTable 1: GOL's Q1 2016 Interest Expense is Higher than Its Operating Expense
However, the fact remains is that despite turning a quarterly net profit of $703 million in Q1 2016, Gol Linhas Aereas Inteligentes SA's operating expense of $173 million remained lower than its interest expense of $238 million, which says a lot about an overleveraged situation of the company.
Brazil Lower House to the Rescue
Last week, on June 21, Brazil Lower House of Congress approved a bill that effectively it removes restrictions on foreign ownership of the country's airlines. The bill was passed with a 199 to 71 vote that will enable 100% foreign ownership of local airlines.
This bill may turn out to be monumental for the survival of Gol Linhas Aereas Inteligentes SA, as it would enable a buyout of the company by foreign entities.
GOL's Declining Load Factor and Passenger Count
A day after the Brazil Lower House approved the bill, Gol Linhas Aereas Inteligentes SA revealed very disappointing load factor figure for the month of May. Load factor, which is measured as the percentage of seats filled with passengers on average flights, declined as the contraction in traffic was more than that in capacity. In addition, their passenger count went down by 20.8%, which further consolidates the perception that the company is losing its business to competition.
Conclusion
Gol Linhas Aereas Inteligentes SA's stockholders are in a tricky position. In one hand, the company is losing business left and right, and they want to dump the shares. On the other hand, recent regulatory and internal company developments suggest that there might be a silver lining down the line.
Now, the key question is: would Gol Linhas Aereas Inteligentes SA find a foreign suitor, to be precise, would Delta Air Lines (NYSE:DAL) buyout the company or not.
Back in January 2016, one of the biggest banking and financial services companies in Brazil, Banco Bradesco SA, said that if Delta Air Lines Inc. or Azul Linhas Aereas Brasileiras SA try to buy Gol Linhas Aereas Inteligentes SA, the stock price of Gol Linhas Aereas Inteligentes SA may surge as much as 50%. Back then, the stock of Gol Linhas Aereas Inteligentes SA was trading at historical low levels, around $2.8 per share.
Since then, it has gained over 282%, making the Banco Bradesco SA analyst look like a genius, who predicted that Brazil would likely to remove restrictions for foreign capital in its airline industry.
So, the bottom line is that if you believe Gol Linhas Aereas Inteligentes SA, the second largest Brazilian airlines, will be acquired by a foreign company ((read: Delta)), then it may be a good idea to hold on to the stocks.
Otherwise, based on the actual financial data, this recent uptrend provides current shareholders a great opportunity to unload their shares and reduce their exposure. We don't believe Delta Air Lines or any other foreign company would be willing to pay any higher price for Gol Linhas Aereas Inteligentes SA compared to its current market price.
Disclosure: I/we have no positions in any stocks mentioned, and no plans to initiate any positions within the next 72 hours.
I wrote this article myself, and it expresses my own opinions. I am not receiving compensation for it. I have no business relationship with any company whose stock is mentioned in this article.