Stocks discussed on the in-depth session of Jim Cramer's Mad Money Program, Friday, June 24.
After the Brexit vote, markets were massively down on Friday. The shocking part was that US markets were down more than UK, even though few stocks have exposure to the UK. The main reason for the downfall was because the market hates surprises. The leave vote came in when the market expected Britain to vote to remain.
After that, there was speculation on which country will be next to leave the EU. "I think that's a bit of a straw man. Now that we see the impact in our faces, the pain that comes from the next exit vote will be entirely predictable, even if there is one, which I doubt," said Cramer.
Another reason was that before the Brexit vote, the valuation of the S&P 500 was 20 times earnings and yet the earnings of companies that reported this week weren't good. The third reason was that Sterling fell 8% against the Dollar making the theory of Peak Dollar incorrect. This will hurt companies with international business.
There are many investors that are repulsed by stocks. Such events just add to their woes. "I know that this is a market of stocks, not a stock market. I know that stocks do not all bottom at once. I know that each sell-off is different and ends in its own way. Valuing stocks is about putting a price on the underlying company's future earnings stream, the price to earnings multiple where you have to figure out what you're willing to pay for those future earnings," said Cramer.
The consumer packaged companies are good and investors will flock into them. The high growth tech companies that don't compete with Amazon (NASDAQ:AMZN) will hold well. Whenever there is stress in the system, investors flock into bonds which pulls down the yields. Hence, the stocks with good yields will act as bond market equivalents.
"Despite the big sell-off and one of the heftiest cash positions the trust has ever had, the bargains have yet to develop on a scale I find acceptable," said Cramer. The coming week could be weak for stocks which will bring opportunities to buy high-quality stocks at lower prices.
Game plan for the coming week
The Brexit vote might not have immediate ramifications on stocks since the UK already had their own currency and it could take years to leave the EU. "It is still a big deal because we haven't had time to sort through the ramifications of this pro-Brexit vote. Ramifications that can explain the gigantic declines we just saw in the stocks of the major European banks," said Cramer.
He will be dedicating the coming week to evaluating the credit risk of European banks. Also, once the market bottoms, there could be opportunities for bargain hunting. With that, he discussed his game plan for the week.
Monday
Cramer will hunt for healthcare and tech plays that do not have business in Europe. The analysts will be ready to revise down earnings estimates of companies that do lots of business in the UK and Europe. There is a possibility that Europe could fall into a recession. "Let's not be glib. I am not worried about systematic risk here. Our banks have never been stronger; our companies are flush with cash. The world will grow more slowly than it is now, but our companies will be ready for that. The United States will be the safe haven," said Cramer.
Watch the European and UK banks. If it was just a panic sell-off, then it will indicate that the market is healthy enough to get back in.
Wednesday
Janet Yellen will be talking on Wednesday and might say what Brexit means for the US. Cramer was thankful that the Fed did not raise rates last time.
General Mills (NYSE:GIS) and Monsanto (NYSE:MON) will report earnings on Wednesday. Cramer likes General Mills, but it has not fallen to a level to be attractive.
Thursday
ConAgra (NYSE:CAG), Constellation Brands (NYSE:STZ.B), McCormick (NYSE:MKC) and Darden Restaurants (NYSE:DRI) report earnings on Thursday.
All four companies look worth buying into weakness. ConAgra has two divisions that bring both growth and stability into one company. In Cramer's opinion, this holds value.
Constellation Brands can fall to give investors an opportunity to buy. They are a strong player in the US which works well for them in the current environment.
McCormick is a good stock as spices tend to have stability. Buy it as it comes down. Darden Restaurant had a good last quarter. This is a good domestic play and should be bought when it yields more than 3%.
Friday
ISM manufacturing numbers will be out on Friday. Cramer is concerned that manufacturing will slow down if the dollar becomes too strong after the Brexit vote.
"Watch those British and European bank stocks, because until they stabilize, we need to keep worrying," concluded Cramer.
Earnings in the last quarter
"I am a calculated risk dip-buyer, willing to pick up stocks into weakness and make a stand. So why not be aggressive right here? I'll tell you why - earnings," said Cramer. Even before the Brexit vote, the earnings had a fall out in the last quarter and the market reading was downbeat. "Stocks ultimately trade on their future earnings streams, not the future of the EU, and right now that future looks disconcerting," he added.
In the last week, there were disappointing numbers from the home builder Lennar (NYSE:LEN.B), auto retailer CarMax (NYSE:KMX), freight company FedEx (NYSE:FDX), trucking company Werner (NASDAQ:WERN), domestic retailer Bed, Bath & Beyond (NASDAQ:BBBY), railroad Canadian Pacific (NYSE:CP), system integrator Accenture (NYSE:ACN) and cloud company Red Hat (NYSE:RHT) and Adobe (NASDAQ:ADBE). "That's a pretty nasty thicket of numbers from all sorts of industries, in some cases with some very ugly read-throughs," said Cramer.
When CarMax missed, it's a sign that cars aren't robust. When Lennar reported, it signaled that housing has peaked. Cramer would like to put money in a domestic retailer when there is trouble overseas, but Bed Bath and Beyond did not tell a good story. Canadian Pacific's decline in earnings was not only due to the Canadian wildfires, but cargoes.
All these earnings disappointed investors. Even before the Brexit vote, there are concerning signs in autos, housing, technology, transports and retail. "That, not the possible dissolution of the European Union—something I highly doubt will happen, is what makes me more circumspect than usual when it comes to picking at the opportunities presented by this nasty sell-off," said Cramer.
CEO interview - Cisco (NASDAQ:CSCO)
Cisco's stock went down 5% on the Brexit vote. Cramer interviewed CEO Chuck Robbins to find out the company's prospects and how Brexit will impact them. After Robbins took over as CEO, he has been investing in key growth areas like Internet of Things, cyber-security and data centers.
"The U.K. itself represents mid-single digits for us from a business perspective. We obviously are committed to the U.K. and other countries in Europe from a digitization perspective regardless of what transpires here. Our focus is on the things that we can control," said Robbins.
He added that the company continues to focus on innovations allowing companies to leverage their network with end-to-end cloud based systems. They put a lot of stress on growth be it via acquisitions or via partnerships like Apple (NASDAQ:AAPL) and IBM (NYSE:IBM).
Cramer said he finds no reason for the stock to fall 5%.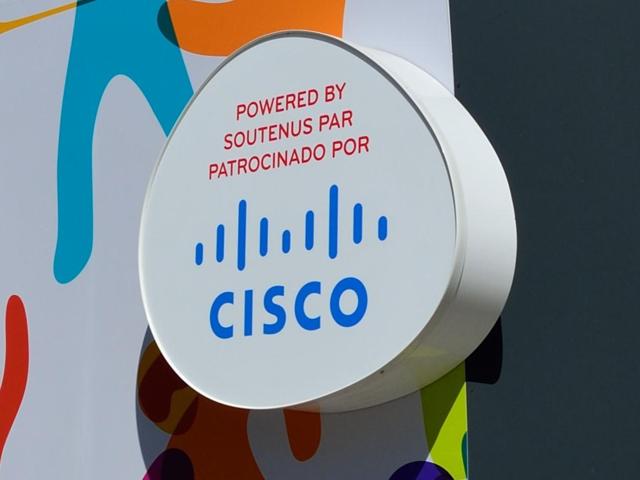 CEO interview - Red Hat (RHT)
Red Hat is the number 1 provider of Linux based open-source operating systems for enterprise. It also covers middleware, virtualization, storage software and cloud business. The company in its recent quarter had 45 deals greater than $1M. Cramer interviewed President and CEO Jim Whitehurst to hear how the Brexit vote will impact the company.
"Red Hat is known for providing cloud and kind of next generation IT solutions for enterprises around the world. About 25% of our business is in Europe," said Whitehurst. Since modern solutions are less expensive than legacy systems, Red Hat has done well in down markets since 2008.
He added that the company always sees some volatility in short-term billings, but he is seeing nice acceleration in earnings Y/Y. Their acquisition of 3Scale will now allow Red Hat to connect to other cloud platforms like Box and Salesforce.
Commenting on Brexit, he mentioned that capital spending will slow down due to uncertainty and currency issues but it will take more time to determine the long-term effects.
Viewer calls taken by Cramer
Is this the time to buy gold? Cramer reiterated that buying gold on spikes does not make sense. However every portfolio should have 10% dedicated to gold.
Wells Fargo (NYSE:WFC): When it starts yielding 3.5%, Cramer's trust would buy more.
Coca-Cola Europe (NYSE:CCE): There is nothing to worry about with this stock, but the upside is also limited.
Nike (NYSE:NKE): After Brexit, people want to pay less for companies with international exposure, such as Nike. The current level is not intriguing enough to buy.
Anadarko Petroleum (NYSE:APC): The company represents value on earnings and takeover basis, but taking a 3-5 year view on fossil fuels is not a good idea.
:::::::::::::::::::::::::::::::::::::::::::::::::::::::::::::::::::
Jim Cramer's Action Alerts PLUS: Check out Cramer's multi-million dollar charitable trust portfolio and uncover the stocks he thinks could be HUGE winners. Start your FREE 14-day trial now!
Get Cramer's Picks by email - it's free and takes only a few seconds to sign up.