This article is a general overview of 3 powerful trends with 6 small-cap stocks well positioned to profit from.
Powerful Trend #1: Baby Boomers getting older and need more prescription drugs plus more health insurance plans predominantly covering generic drugs (U.S.A.)
Promising Stock Poised to Profit: Lannett Company Inc. (NYSEMKT:LCI)

Click to enlarge
Lannett Company develops, manufactures, markets and distributes generic versions of brand pharmaceutical products having over 100 marketed products and strong distribution. Insurance plans are pushing customers to use generics. Plus, there is pressure from medical industry groups to doctors to prescribe more lower cost generic drugs to their patients.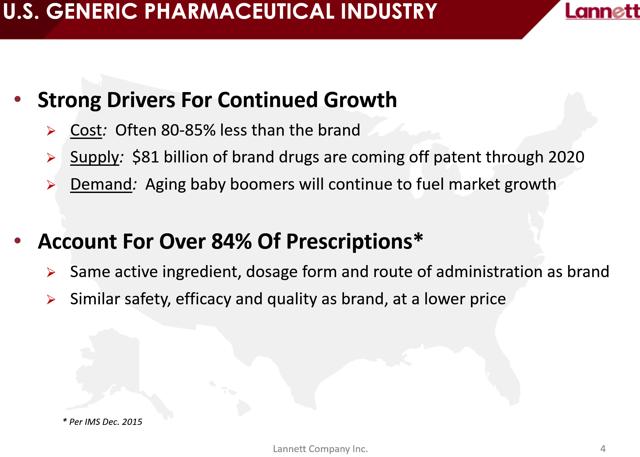 Click to enlarge
Lannett stock recently fell into bargain territory, and they are overcoming challenges from their purchase and integration of Kremers Urban Pharmaceuticals. Below is the product mix of the combined companies.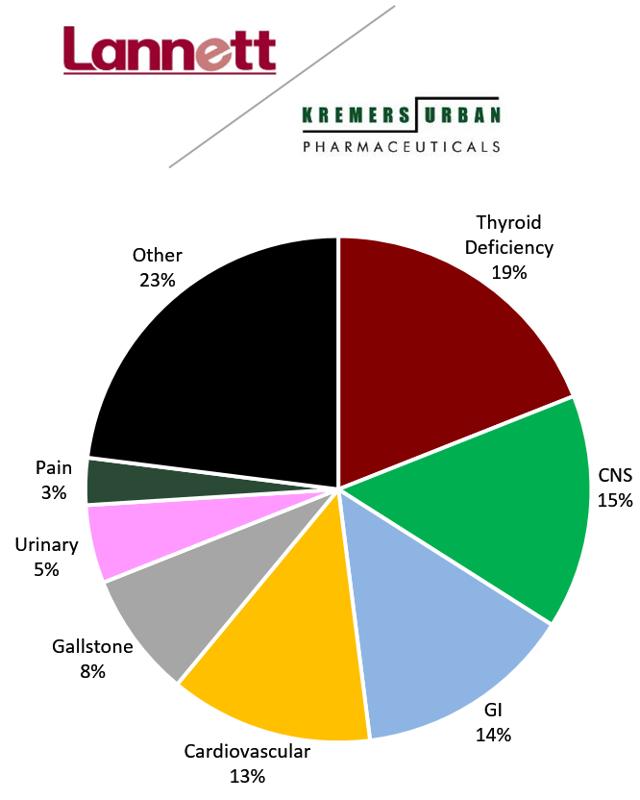 Click to enlarge
Lannett is growing strongly with robust profit margins in an industry with substantial barriers to entry in a market that will keep expanding, particularly from baby boomers who are in the range of 51-71 years old and are using Medicare part D prescription drug coverage.

Click to enlarge
Powerful Trend #2: Millennials (age range 19 - 35) gradually entering their prime earning years and retiring Baby Boomers (age range 51 - 71) causing surging demand for investment management services (U.S.A.)
Promising Stocks Poised to Profit: Waddell & Reed Financial (NYSE:WDR), Manning & Napier (NYSE:MN) and WisdomTree Investments (NASDAQ:WETF)

Waddell & Reed is a mutual fund and asset management company with over $105 billion AUM assets under management and has been in business since 1937. WDR stock price fell recently over concerns of AUM outflows putting its dividend yield over 10%. Waddell & Reed with consistent benchmark beating performance of its funds, with 43% of its mutual funds rated 4 star or better over 10-year period by Morningstar. WDR has a very experienced management team to navigate the challenges and reap from the powerful secular trend of older and younger working Americans demanding asset management services.

Click to enlarge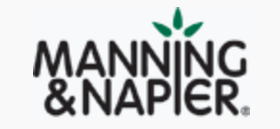 Manning & Napier is a boutique investment management firm that provides a broad range of investment solutions through separately managed accounts, mutual funds, collective investment trust funds and advisory services to high net worth clients. 97% of their funds are rated 3 star better by Morningstar. Like WDR, Manning & Napier has fallen into tremendous bargain territory after suffering substantial AUM outflows. Manning & Napier, founded in 1970 with CEO founder being the largest shareholder, has $37 billion of AUM assets under management, has a seasoned management team with consistently benchmark exceeding performance. Per the MN 2015 10K annual report, item 1: "As of December 31, 2015, 28% of our total mutual fund AUM rated by Morningstar were in funds rated at least four stars, and 97% were in funds that were rated at least three stars."

Click to enlarge

WisdomTree Investments is an asset management company that focuses on exchange-traded funds (ETFs) having a family of ETFs that track its own indexes and track third party indexes, plus actively managed funds. While WisdomTree is not as bargain priced as WDR or MN, this leading ETF asset management company is rapidly growing, and 94% of their AUM assets under management have outperformed its Morningstar peer group average.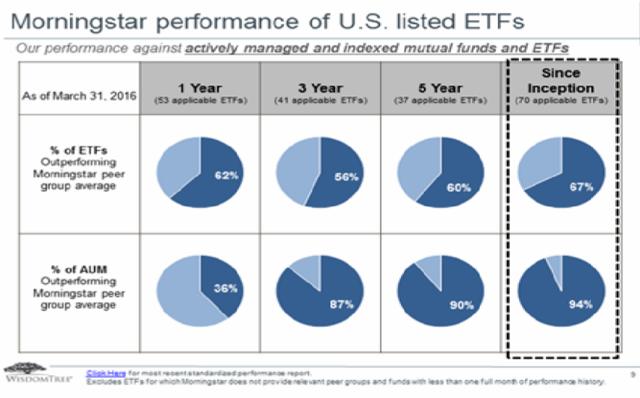 Click to enlarge
WETF is a shareholder friendly company with virtually no goodwill/intangibles on their balance sheet. It is another asset management company well situated to benefit from a surge of investor demand.

Click to enlarge
Powerful Trend #3: Rising numbers of wealthy Chinese citizens are propelling the burgeoning China wealth management industry (China)
Promising Stocks Poised to Profit: Jupai Holdings (NYSE:JP) and NOAH Holdings (NYSE:NOAH)

Jupai Holdings , IPO in 2015, is a rapidly growing third-party wealth management service provider focusing on distributing wealth management products, providing quality product advisory and asset management services to high-net-worth individuals in China. The Chinese high net worth population is vastly underserved and JP as well as NOAH are in prime position to fill the wealth management services vacuum. China is now #2 in the world for number of millionaires, behind #1, the United States. Management/directors own 24% of all JP shares. Jupai emphasizes fixed income asset management, with real estate fixed income products making up 35% of their client's asset allocation products, and other fixed income products at 31%.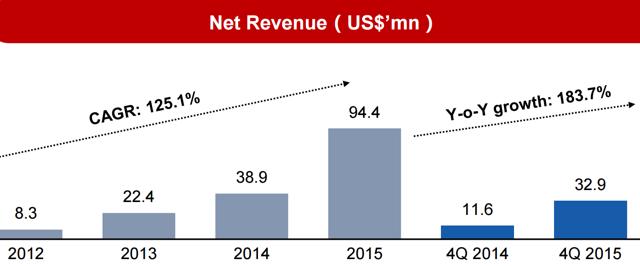 Click to enlarge
Shanghai based Jupai Holdings is experiencing massive organic growth and in the right place at the right time poised to reap from this powerful secular trend.

Click to enlarge

NOAH Holdings is the leading Chinese wealth management services company providing comprehensive investment products, asset management and other services to meet the needs of their high net worth clients such as fixed income, private equity, equity and mutual fund products, real estate funds, hedge funds, high end insurance policies, family office services and short-term loans. Like JP, NOAH is headquartered in the 1st wealthiest city (Shanghai) in the 2nd biggest economy in the world (China). Noah Holdings CEO & founder Jingbo Wang, 45, impresses integrity, philosophy and elegance into this burgeoning investment advisor and asset management company that she founded in 2005. Oxford & Wharton school educated President Kenny Lam who was recently declared NOAH wants to become "the Blackstone of China."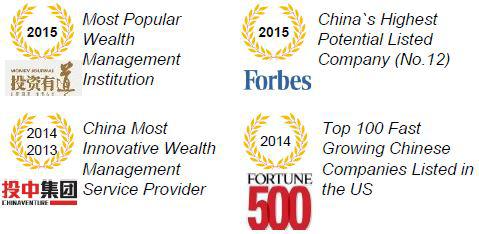 NOAH Holdings is experiencing massive organic growth. Officers/directors own 58% of all shares however they have class A shares for shareholders and class B shares that only Jingbo and Zhe own with 4-to-1 voting rights, which can be converted to A shares on 1-to-1 basis, giving the two founders 4 times voting power. with virtually no goodwill/intangibles on their balance sheet, it is another asset management company well situated to benefit from a surge of investor demand.

Click to enlarge
Disclosure: I am/we are long WDR, MN, WETF, NOAH, JP, LCI.
I wrote this article myself, and it expresses my own opinions. I am not receiving compensation for it. I have no business relationship with any company whose stock is mentioned in this article.