BHP Billiton (NYSE:BHP), the world's leading mining company, has recently painted a rosy picture of coal's future. During an investor presentation, the company said that the demand for metallurgical or coking coal, which is a key steel making ingredient, and thermal or energy coal, which is mainly used for power generation, will continue to grow over the long term, driven by emerging markets such as China and India.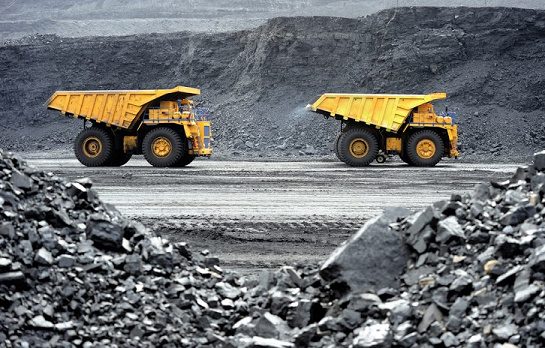 BHP Billiton said that the "world continues to require steel and metallurgical coal is essential for pig iron production." It expects steel production in China will continue to climb until 2025 while India is positioned to post strong growth in metal's output. India, which is the world's third largest steel producer, has planned to significantly increase its capacity to 300 million tonnes by 2025 from 2014-15 levels of 91.46 million tonnes.

Meanwhile, BHP Billiton expects the demand for energy coal will climb 10% to 15% by mid-2020s, mainly from Southeast Asian countries that are home to more than a quarter of the global population but account for just 13% of the world's electricity generation. Here, countries like India will continue to rely on low-cost energy coal as a cheap source of electricity generation.

In order to meet the growing demand of coal, BHP Billiton, which is a leading supplier of energy coal and the world's top producer of metallurgical coal, will maintain robust levels of production. The company hasn't given three-year forecast for energy coal production, but it projected an output of 34 million tonnes for this fiscal year which is down from 41 million tonnes produced in FY2015. BHP Billiton, however, aims to gradually increase its energy coal output from New South Wales from 17 million tonnes in the current fiscal year to 19 million tonnes by FY2018. Meanwhile, it aims to increase metallurgical coal production from 43 million tonnes in FY2015 to 46 million tonnes in FY2018.
This positive outlook around coal has come on the back of recent strength in coal prices, particularly in China where the commodity has gained 12% over the last seven months, aided by the recently introduced supply reforms under which the country's coal provinces are allowed to work under an operating time cap of 276-days-a-year, down from the previous limit of 330 days.
BHP Billiton is implying that the long term outlook of its coal business is looking positive. The unit has been struggling over the last few years, with shrinking top and bottom-line, due to weak prices. In its latest half-yearly report for FY2016 (ends June 30 2016), the company reported 25% drop in the price of metallurgical coal and 20% drop in the price of energy coal on a year-over-year basis. That led to 25.6% drop in coal revenues for the corresponding period to $2.34 billion (~15% of total revenues) while the unit swung from an adjusted profit (underlying EBIT) of $139 million to a loss of $342 million. However, it is unlikely that the business will turnaround anytime soon.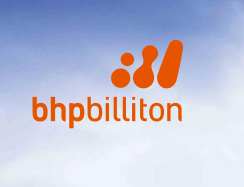 That's because firstly, coal remains an oversupplied commodity and that is unlikely to change in the near future. According to BHP Billiton's own estimates, the existing supply of seaborne metallurgical and energy coal is not going to start declining meaningfully in the current decade, as shown in the pictures above in which the existing supply more or less matches the demand line. The "supply opportunity" which BHP Billiton has highlighted in its presentation does not arrive until after 2020.
Secondly, it remains to be seen whether the supply reforms in China will have any meaningful impact on long term market fundamentals. For now, they've had a positive impact on price levels, but analysts fear that higher prices might also prompt Chinese authorities to relax the working days policy in the coming quarters, which may have a negative impact on coal prices.
Thirdly, BHP Billiton's demand estimates could turn out to be too optimistic. We do know that the demand for metallurgical coal and energy coal, particularly from emerging economies, is not going to disappear, but there are reasons to be skeptical about BHP Billiton's growth estimates.
For metallurgical coal, for instance, BHP Billiton is counting on strong demand from India as the country ramps up its steel production capacity. However, industry experts, including National Council of Applied Economic Research, India's leading economic policy research institute, have said that the country's steel industry continues to struggle with "huge losses" and there is "no chance" of it trebling its capacity by 2025.
For energy coal, the future outlook looks even murkier. Countries like China, India and other Southeast Asian countries have significant coal-based power generation capacity which will continue to feed on energy coal. However, these countries are facing environment pressure to reduce their reliance on coal and increase exposure to cleaner natural gas and renewables. If the governments of China and India aggressively move to tackle climate change and growing levels of air pollution by cutting down on coal's consumption for power generation, then we may not see the 10% to 15% growth in demand BHP Billiton has envisioned.
Disclosure: I/we have no positions in any stocks mentioned, and no plans to initiate any positions within the next 72 hours.
I wrote this article myself, and it expresses my own opinions. I am not receiving compensation for it (other than from Seeking Alpha). I have no business relationship with any company whose stock is mentioned in this article.