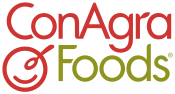 ConAgra Foods (NYSE:CAG) has been relatively flat this year, as the momentum from its previous acquisitions may have run out of steam. There's no question that ConAgra owns great consumer food products and is a terrific name for investors to buy when the market starts getting bearish. ConAgra needs to focus on paying off its massive $6.2 billion debt before it decides to go full speed ahead with acquisitions again. To help them do this they will need to make several strategic divestments in order to drive further growth from these levels. ConAgra is expected to report its Q4 2016 numbers this Thursday and analysts are expecting a 29% decrease in revenues compared to the same quarter last year. ConAgra missed the first two quarters of the year, but I think a surprise could be in store for Q3, as innovations in its products are expected to give a nice boost in sales and margins. This could set up to be an interesting short-term trade, but I would not be in it for the long-term, as the stock looks to be trading at a huge premium to its intrinsic value at current levels.
Divestiture plan to go to paying off debt and financing future acquisitions
ConAgra has a plan to divest in order to pay off its huge debt, and produce cash that may be used to finance an acquisition that will drive growth going forward. ConAgra stated that it will be divesting its private label business earlier this year. ConAgra freed up over $2.6 billion in cash that will go directly to paying off debt, which has been steadily reduced over the last few quarters. In addition to the freed up cash, ConAgra will also receive a $1.6 billion tax benefit, which will give a boost to its bottom-line and potentially open doors up for potential acquisitions in the near future. ConAgra has a solid operating cash flow of 1.8x its net income, and has a very healthy free cash flow margin of 9.6%, which will help ConAgra reduce debt quickly, and before they know it, the acquisitions will start flowing in again.
ConAgra has a solid capital allocation strategy in place which balances debt payback, growth opportunities, dividend payments to shareholders and share buyback programs. Although the company didn't buy back any shares last quarter, it did pay off a bountiful $109 million quarterly dividend to its investors, which works out to be 2.1% annually. In ConAgra's current allocation, approximately 132 million shares are to be bought back in the next few years.
Product innovation to drive sales and margins
ConAgra shook up its already fantastic portfolio of well known brands. New interesting products such as Peter Pan's simply ground peanut butter, which was released in the second quarter of this year is expected to turbo charge Q3's sales. Healthy Choice Simply Steamers has also received a new look for the market that prefers healthy and organic choices. Several new bowls were introduced that would make anyone's stomach growl, including creamy spinach and three-cheese tortellini. ConAgra believes that these new and innovative brands will drive sales going forward, as management is determined to invest in interesting new spins on their strong portfolio of food products. As we head into Q3 2016, expect these new products to be a catalyst for better than expected earnings and revenue, as analysts are currently quite pessimistic due to a slowed global economy. I believe product innovation is going to continue, and it will be a driver of long-term growth, as new products will keep customers coming back for more.
Valuation and Conclusion
ConAgra is a fantastic defensive play that investors have been running to in times of market turmoil and because of this the stock is not cheap. Although ConAgra is thought to be a safe stock, I do not believe it would be a safe move to jump in at current levels. The Brexit sell-off has not seemed to affect ConAgra much and no buying opportunity was presented for investors. The stock trades at a 28.6 P/E and a 5.6 P/B, the P/E is slightly lower than its five year historical average P/E of 30.3, while the P/B has a much lower five year historical average P/B of 2.7. The dividend yield at 2.1% is also very low compared to its historical average of 3%. I cannot recommend this stock at current valuations, especially consider revenues saw a -24.6% YoY decline in Q3 2016, with a long-term revenue growth of just 1.2% over the last five years. The debt-to-equity ratio is 1.47, which makes ConAgra way more leveraged than its peers in the consumer staples space. ConAgra is normally a safe stock, but right now, it's quite risky when looking at its valuation. If you're a trader, buy before Q3 and reap the rewards of the sales boost driven by product innovation, but make sure you take profits off the table, as the stock is too expensive for a long-term hold.
Disclosure: I/we have no positions in any stocks mentioned, and no plans to initiate any positions within the next 72 hours.
I wrote this article myself, and it expresses my own opinions. I am not receiving compensation for it (other than from Seeking Alpha). I have no business relationship with any company whose stock is mentioned in this article.