I would like to discuss the investment possibilities of another of the dividend challengers today, automotive mirror manufacturer Gentex (NASDAQGS: GNTX).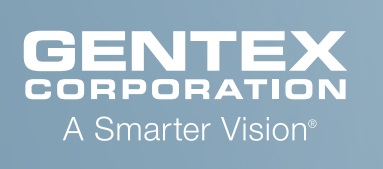 Company Overview:
Gentex Corporation designs and manufactures automatic-dimming rear-view mirrors and electronics for the automotive industry, dimmable aircraft windows for the aviation industry, and commercial smoke alarms and signaling devices for the fire protection industry. They also acquired HomeLink in 2003, a company that allows drivers to remotely activate garage door openers, entry door locks, home lighting, security systems, entry gates and other radio frequency convenience products for automotive applications.

Click to enlarge
Source: Gentex 2015 Annual Report
They are well diversified globally and have shown excellent growth: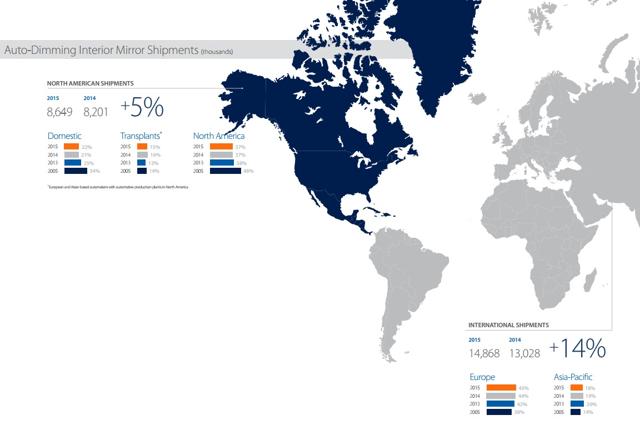 Click to enlarge
Source: Gentex 2015 Annual Report
Investment Thesis:
Gentex is a mid-cap company that holds over 90% market share in what they do best, electro-chromatic mirrors. Their favorable growth prospects combined with their relative patent moat in the industry lead me to believe that this company represents a compelling value opportunity at these prices.
Qualitative Analysis:
Strengths:
Gentex holds a huge number of patents on their technology:

Click to enlarge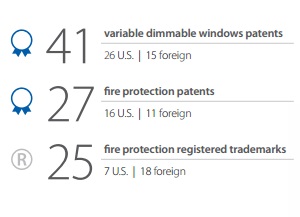 Source: Gentex 2015 Annual Report
These patents represent a form of moat to protect their business from newer companies attempting to gain market share.
Gentex products are typically more technologically advanced, and therefore most automotive manufacturers are expected to be moving towards their systems, rather than away from them.
Far and away the market leader in electro-chromatic mirrors. They have moved from 79% to 91% since 2001 and effectively own the space.
Weaknesses:
The sales of Gentex mirrors are tied directly to the sales of automobiles. Because of this, an economic downturn will adversely affect these sales due to the cyclicality of automobile sales.
Opportunities:
Though they are the market leader, their global penetration is only 26% as stated in their 10-K. This represents a massive growth opportunity as more cars move to a higher tech, safer camera fed mirror.
HomeLink remote controlled parking barriers and car-to-home automation are highly anticipated in China. Consumer studies have been performed that showed 74% of Chinese consumers would be interested in a barrier and 79% in HomeLink in their cars.
National Highway Traffic Safety Administration is phasing in a requirement that 100% of all cars will have video-fed rear-view mirrors by May of 2018. These camera-fed mirrors will effectively be a normal compliant mirror if the camera were to fail, but have significantly better viewing and safety when the camera is functional.
Gentex is developing SmartBeam, which are automatic dimming headlights based on conditions, and also instituting automatic tolling through a sensor in the car that will do away with the need for physical transponders on toll-ways.
Threats:
Volkswagen AG, Toyota Motors (NYSE: TM), and Ford Motors (NYSE: F) each account for at least 10% of Gentex's business. Therefore, loss of any one of them as a client would cause a considerable impact to sales.
Magna Mirrors, a division of Magna International (NYSE: MGA) is their main competitor in the space. Though they hold a small market share, Magna International has considerable resources behind it that could be used to pressure Gentex.
An opportunity that could be a threat is the requirement for all mirrors to be camera-fed by 2018. This could drive increased competition and possible newcomers into the space to threaten Gentex's market share.
Quantitative Analysis:
Gentex is a dividend challenger with 6 years of dividend growth under its belt, according to David Fish's CCC List. Their current yield is 2.33% which is slightly greater than the market at large. They also have a payout ratio right around 30%, which is perfect for allowing plenty of room for future dividend growth. Their growth rates have been above average and accelerating:

Source: David Fish's CCC List
Their most recent earnings report showed an excellent quarter for the company. They increased revenues 10% Q/Q, EPS increased by 8%, 3.1 million shares were repurchased (around 1% of shares outstanding) at an average cost of $14.27 (current price $14.78 after two days of Brexit selloff), and $16.9 million in debt was repaid.
At the moment, they are carrying $191 million in debt compared to their $620 million in cash on hand, which shows their debt is completely serviceable. Additionally, their most recent quarter reported $151 million in free cash flow. Their ttm FCF yield amounts to 6.9%, from Morningstar, and their ROIC-WACC spread for 2015 was 23.83-9.89, showing the creation of shareholder value. Those statistics came from GuruFocus.
With a ROE of 18.90%, EPS compounded over the last 5 years at a rate of 17% and projected for 11% the next 5 years, my only question becomes one of valuation.
Gentex carries a ttm P/E of 14.12 and a forward P/E of 12.08. With their earnings growth rate, that gives them a PEG ratio of 1.28, which signals to me that they are at least fairly valued.
I have attached one of Chuck Carnevale's F.A.S.T. Graphs, because I believe that they are an excellent tool for giving a visualization of a company's valuation:
Click to enlarge
Source: FASTGraphs.com
To explain the graph, the blue line is the normal Price / Earnings multiple for the time period shown, and the orange line represents earnings growth. Notice that the black line, the price, is in the area that could safely be called undervalued after analyzing qualitative factors.
Conclusion:
In conclusion, Gentex is a strong company that is closely tied to the automotive market. However, its smart deployment of capital, intelligent acquisitions, and favorable growth opportunities make for a compelling investment opportunity today.
Financial statistics were sourced from FinViz, unless otherwise stated. This article is for informational purposes only and is not a formal recommendation to buy or sell any stock. Please do your own due diligence and/or consult a financial professional prior to making investment decisions.
Disclosure: I am/we are long GNTX.
I wrote this article myself, and it expresses my own opinions. I am not receiving compensation for it (other than from Seeking Alpha). I have no business relationship with any company whose stock is mentioned in this article.