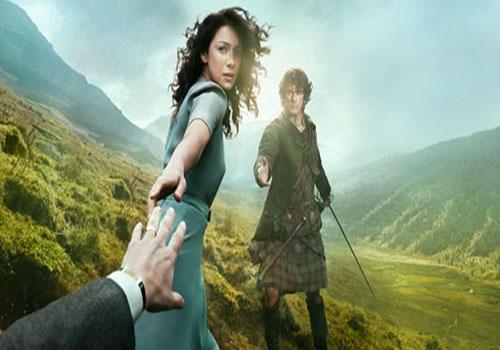 If you look at the main premium channel offerings, you'll notice a similarity between the networks; almost all are part of a larger corporation.
HBO and Cinemax are Time Warner (NYSE:TWX)-owned, Showtime is part of the CBS (NYSE:CBS) family and Epix comes from a unique alliance between Paramount Pictures, Metro-Goldwyn-Mayer, and Lions Gate Entertainment (NYSE:LGF). That leaves Starz (NASDAQ: STRZA) (NASDAQ:STRZB), which after years of holding its own is finding that to survive it likely needs a partner.
That's where Lions Gate comes in.
Rumors have long swirled that Starz and Lions Gate have been in multiple merger talks and a potential deal almost came together over the last year but ultimately fell apart. A large part of the collapse is reportedly from Lions Gate's earnings at the time, which were severely impacted by its underperforming films.
A new report though about the two companies again looking at joining forces came out last week prompting a stock spike… but nothing has come of it just yet. Still that hasn't stopped Wall Street from speculating about what it could mean and if it's a smart play.
The one area I'm particularly of interest in though is how a merger would impact the TV landscape as the pieces are in place for a game-changing deal. Networks ranging from CBS to AMC have been linked to Starz at some point over the last few years. This is a network that is not exactly hiding its "for sale" sign.
Still, of all of them, Lions Gate does make the most sense. Looking at it from Starz's perspective, a merger gives them an alley with a special set of skills. Lions Gate not only is a film studio, but many forget it has a thriving TV unit with Orange Is The New Black, Casual and Greenleaf on its roster.
Starz has put a big emphasis as of late on original programming and partnering with Lions Gate would help its pipeline. As one analyst put it "Liongate's TV production expertise favorably [alters] Starz's original programming potential with fully owned, internally-produced product."
And remember that works both ways… Lions Gate currently farms out its content to various traditional and non-traditional networks, having its own channel would give them a higher level of control.
Yet where my curiosity peaks is what would happen to Epix if Lions Gate teams up with Starz? If Lions Gate now has a wholly-owned premium channel, some would argue it doesn't need to continue supporting a rival it only has a fraction of ownership in. Yet others see the makings of a stunning division-altering maneuver where Epix and Starz could merge.
While there is a lot of red tape to go through first, imagine the possibility because its implications would be huge. If Starz and Epix were to merge, not only does Epix get into the original programming area it has been trying to move into, but Starz gets an influx of movies to bolster its arsenal. It's a win-win situation that seems custom made.
With Disney (NYSE:DIS) ditching Starz for Netflix, that leaves a big hole for the cabler to fill. While Lions Gate alone doesn't put out anywhere near the same number of movies as Disney, that outflow plus films from Paramount, MGM (and Sony (NYSE:SNE) which Starz has a deal with through 2021) all of sudden puts them right back in the game.
Now HBO, Showtime and Starz are in a better position to compete with Netflix, Hulu and Amazon (NASDAQ:AMZN) Prime. And yes, households today likely have at least one premium and streaming subscription, so the definition of "competition" is sliding, but at the end of the day, content is still king.
Again, as a reminder, this is all hypothetical and nothing above is by any measure set in stone, but the possibility exists and with the streamers creeping closer and closer into the traditional realm's targets, you're going to see more deals come together out of necessity to survive.
Crazier things have happened.
Image Credit: Starz
Disclosure: I/we have no positions in any stocks mentioned, and no plans to initiate any positions within the next 72 hours.
I wrote this article myself, and it expresses my own opinions. I am not receiving compensation for it (other than from Seeking Alpha). I have no business relationship with any company whose stock is mentioned in this article.