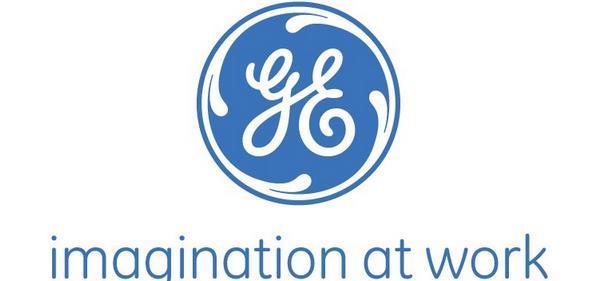 Britain's decision to axe ties with the European Union was a major 'black swan' event last week. Black swan events are negative catalysts that investors don't have on their agenda, and are therefore not reflected into securities prices. The Brexit referendum at the end of last week certainly fit that bill: Investors in Europe, the U.S., and Asia have gotten the Brexit decision very wrong, which is why stock markets went into such a tailspin.
After two days of heavy selling, on Friday of last week and on Monday, investors may want to think about buying stocks at discounted prices, though. And big industrial companies with a history of dividend growth should rank high on investors' shopping lists during these wild times.
General Electric (NYSE:GE), my favorite industrial pure play, meets those requirements. Just last week I penned a piece on General Electric titled "You Gotta Be Kidding...General Electric Is Not Expensive", in which I contended that the industrial company is NOT overpriced at ~17x next year's estimated earnings considering the flood of cash (~$26 billion in 2016) that is coming shareholders' ways.
Fast forward one week, and General Electric has become a little cheaper, but not much. Shares of the industrial company are changing hands for $29.32 at the time of writing as opposed to $31.19 (closing price) on June 23, 2016, the day the referendum was held in Britain. GE has become ~6 percent cheaper, but not because the company gave investors any specific reason to sell, but rather because markets fell into a swoon after the referendum results were made public.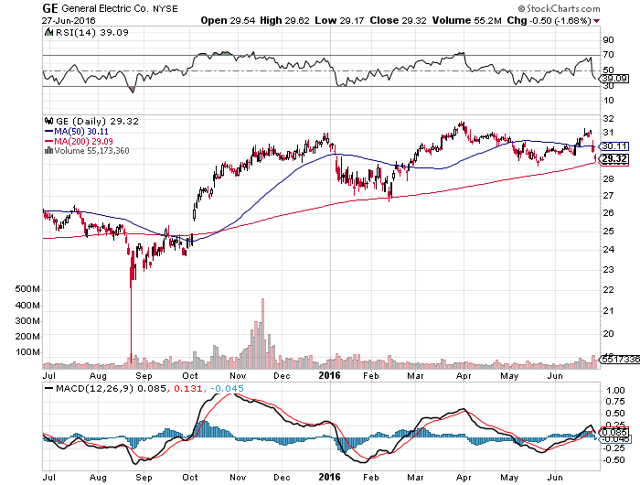 Click to enlarge
GE Capital Asset Sales Reach $180 Billion
General Electric said on Monday that it is continuing to sell down financial assets as part of its restructuring program announced a year ago. General Electric said yesterday that it is selling GE Capital's U.S. restaurant franchise financing assets to three different buyers: First Horizon National Corporation, Wintrust Financial Corporation, and Sterling National Bank. The latest asset sale brings GE Capital's total asset sales to $180 billion.
The Brexit referendum may get all the attention at the moment, but as my grandma used to say: 'This storm will pass, too'. General Electric has its eyes firmly locked onto its target to create a simpler, more capital efficient company, and the latest batch of asset sales is indeed a major milestone for General Electric. The Brexit vote will likely continue to determine the financial news over the short haul, but General Electric is the kind of company that can withstand any major market turbulence.
Your Takeaway
General Electric's restructuring/asset sales are progressing according to plan. Importantly, General Electric has held up well in light of the recent market panic, losing only ~6 percent of its value. GE's shares are now selling for 16.8x next year's estimated earnings while an investment in GE yields 3.14%. I can't help but like General Electric below $30. Buy for income and capital appreciation.
Disclosure: I am/we are long GE.
I wrote this article myself, and it expresses my own opinions. I am not receiving compensation for it (other than from Seeking Alpha). I have no business relationship with any company whose stock is mentioned in this article.