In the first article of this series, I have shared my thoughts on the Brexit and its implications for the European stock markets in general. Now, I would like to introduce a first pick which I believe is clearly undervalued and has become a true bargain after the losses of the last few trading days.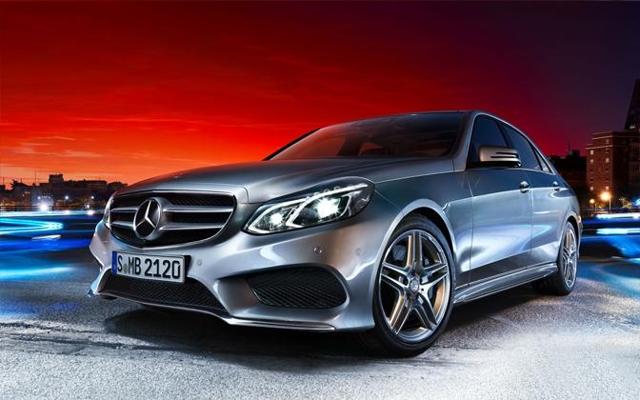 Click to enlarge
The German premium car maker Daimler AG (OTCPK:DDAIF)(OTCPK:DDAIY) is my first Brexit victim, and shares are down 29% ytd. From its five-year high in spring 2015, the stock has lost more than 40%.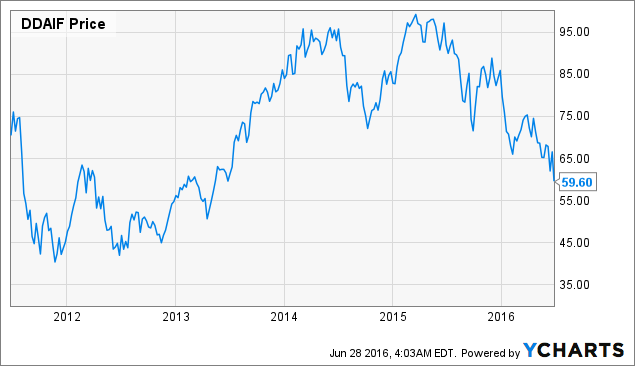 Fundamentally, the Daimler Group continues to stay on track, driven by healthy sales of cars and vans and a good performance of Daimler Financial Services. Daimler Trucks and Daimler Buses are having difficulties, however this development needs to be put into context as Trucks reported its best year in history in 2015. Last month, Daimler had to revise the outlook for the division due to continuation of the contracting truck market. EBIT and unit sales are now expected to be significantly lower in 2016 than in 2015. Nevertheless, the outlook for the Group EBIT remains unchanged which means that EBIT from ongoing business is expected to rise slightly.
Daimler's bright spot are automobiles, and in the first five months until May, Mercedes Benz Cars grew unit sales by 12.7%. Asia (+23.2%) and particularly China (+34.4%) were again the main growth drivers, followed by a strong performance in Europe (+13.9%). The UK is not a particularly important market for Mercedes Benz, so no matter what the implications of the Brexit will be for the British economy, it will not be a major headwind for Daimler. The outlook of a further weakening Euro could only make the company's life easier, since more than two thirds of revenue are generated outside the Eurozone.
One important reason for Daimler's strong performance is its product portfolio. In the first quarter, Mercedes Benz outsold rival BMW for the first time in a decade and became the leading German luxury car maker. Daimler is now harvesting the fruits of its model offensive of the past years, and the most important new model and growth driver for the year 2016, the new E-Class has yet to show its impact.
After the recent price drop, Daimler yields 6%. The 2015 dividend which was paid in 2016 was raised by 80 Euro cents to €3.25 ($3.58). Depending on the 2016 performance, another increase is likely, but at least a constant payment should be a safe bet.
Last year's EPS of €8.08 ($8.89) translate into a multiple of 6.7. The analyst consensus for 2016 has been lowered from €8.61 ($9.47) a few months ago to €8.10 ($8.91) now which would mean only constant earnings and a forward PE of less than 7.
I believe that the market is overly pessimistic about Daimler's growth perspective and underlying profitability. From my point of view, the chances for improved earnings are actually higher than a contraction, so I count on another record year for Daimler.
The global car market is still in pretty good shape, and the premium segment tends to have the highest growth rates. I expect Mercedes Benz to continue to grow ahead of its markets with China and Europe being the major drivers. Daimler Trucks and Daimler Buses are facing headwinds from the demand side which will translate into a lower top and bottom line, but the other divisions should be able to overcompensate this development.
Conclusion
With a PE of less than seven and a dividend yield of 6%, Daimler looks like a bargain to me. Mercedes Benz is well positioned with a portfolio of young and attractive models. I believe that the brand can continue to grow ahead of its markets and gain back and defend the leading position among the German premium manufacturers in the next few years.
Disclaimer: Opinions expressed herein by the author are not an investment recommendation, any material in this article should be considered general information, and not relied on as a formal investment recommendation. Before making any investment decisions, investors should also use other sources of information, draw their own conclusions, and consider seeking advice from a broker or financial advisor.
Disclosure: I am/we are long DDAIF.
I wrote this article myself, and it expresses my own opinions. I am not receiving compensation for it (other than from Seeking Alpha). I have no business relationship with any company whose stock is mentioned in this article.
Editor's Note: This article discusses one or more securities that do not trade on a major U.S. exchange. Please be aware of the risks associated with these stocks.