Welcome to the Diamond in the Rough issue of M&A Daily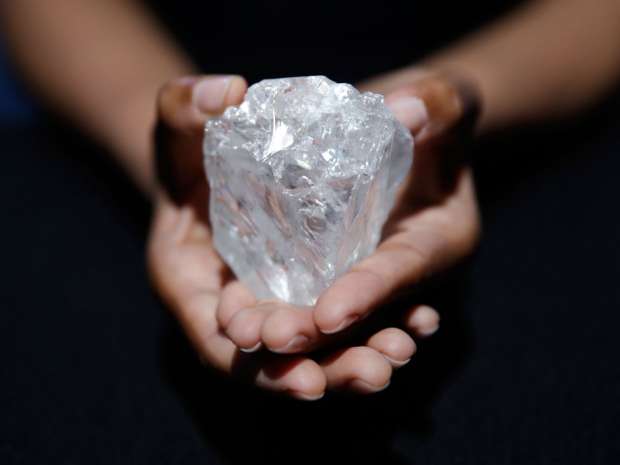 Diamond
Apollo (NYSE:APO) is buying Diamond Resorts (NYSE:DRII) for $30.25 in cash.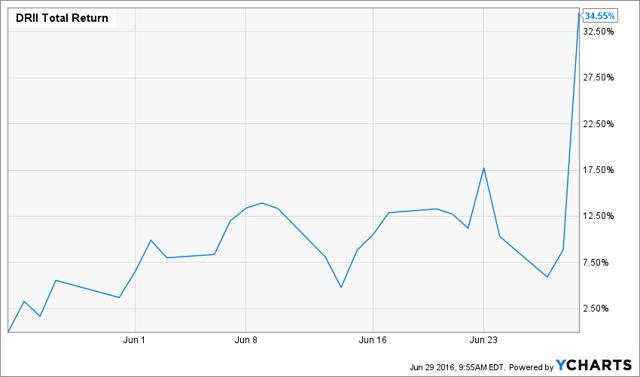 Click to enlarge
Our position was first disclosed on Sifting the World on May 24; members can read the background here. The deal price represents a 37% return from when it was first disclosed. Anyone interested in further reading on the opportunity can do so here. Financing is provided by Barclays (NYSE:BCS), RBC (NYSE:RY), and Jefferies (NYSE:LUK). The offer represents a 26% premium over yesterday's closing share price.
Diamond most recently went to the loan market last year with a $150 million addition to its $455 million loan due May 2021. There is about $575 million outstanding on the loan. They have about $600 million of other debt.
Thank you to my colleague Andrew Walker for the outstanding work on this investment. Just to be extra classy, I will not make a big deal out of the fact that the deal announcement was over one week late. In fairness, Barclays has had a bit of a rough week.
PrivateBancorp
CIBC (NYSE:CM) is buying PrivateBancorp (NASDAQ:PVTB) in a $3.8 billion cash and stock deal. PVTB holders get 0.3657 CIBC shares and $18.80 in cash.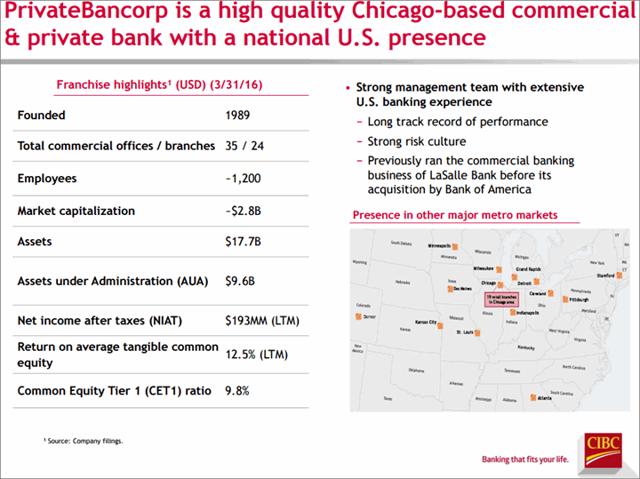 Click to enlarge
Polycom
Mitel (NASDAQ:MITL) and Polycom (NASDAQ:PLCM) secured CFIUS approval of their merger. The companies hold shareholder votes on July 29.
Tyco
The South African Competition Commission approved the merger between Johnson Controls (NYSE:JCI) and Tyco (NYSE:TYC).
Allergan
Allergan (NYSE:AGN) is looking for small acquisitions to boost growth after their Pfizer (NYSE:PFE) deal fell through. Their deal with Teva (NASDAQ:TEVA) will get antitrust approval this summer.
Williams
Energy Transfer (NYSE:ETE) terminated its merger with Williams (NYSE:WMB).
Valspar
Valspar (NYSE:VAL) shareholders appooved the acquisition by Sherwin-Williams (NYSE:SHW).
ROFIN-SINAR
The ROFIN-SINAR (NASDAQ:RSTI) shareholder vote is today for its acquisition by Coherent (NASDAQ:COHR).
Dreamworks
The next, preliminary version of the Information Statement has been filed for the Comcast (NASDAQ:CMCSA) acquisition of Dreamworks (NASDAQ:DWA).
Xura
The preliminary proxy was filed for the Siris Capital acquisition of Xura (NASDAQ:MESG).
Starz
The merger talks between Starz (NASDAQ:STRZA) and Lions Gate (NYSE:LGF) fell through for now due to one of the banks withdrawing from financing the deal. This is a problem but an easily fixable one; there are a lot of banks that could step in. More to come in future editions of M&A Daily…
Elsewhere on Seeking Alpha
Beyond Seeking Alpha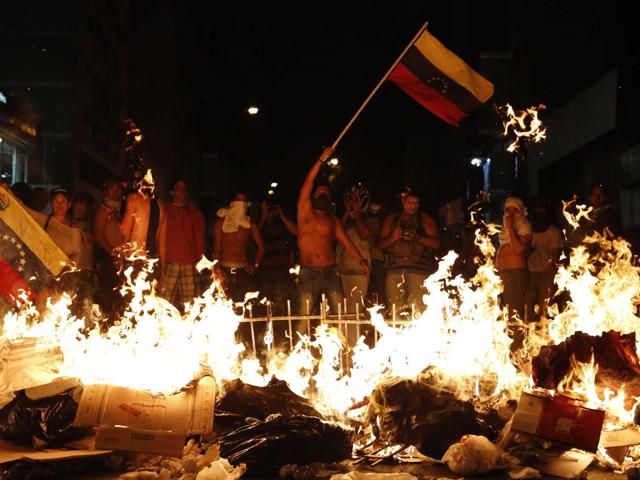 Click to enlarge
Disclosure: I am/we are long DRII, STRZA.
I wrote this article myself, and it expresses my own opinions. I am not receiving compensation for it (other than from Seeking Alpha). I have no business relationship with any company whose stock is mentioned in this article.
Additional disclosure: Chris DeMuth Jr and Andrew Walker are portfolio managers at Rangeley Capital. We invest with a margin of safety by buying securities at discounts to their intrinsic value and unlocking that value through corporate events. To maximize returns for our investors, we reserve the right to make investment decisions regarding any security without notification except where notification is required by law. We manage diversified portfolios with a multi-year time horizon. Positions disclosed in articles may vary in sizing, hedges, and place within the capital structure. Disclosed ideas are related to a specific price, value, and time. If any of these attributes change, then the position might change (and probably will).