Gold and silver have both been on fire over the last six months, which you can clearly see in our trading range charts of the two precious metals below:
While both metals have surged, silver has been the best performer of the two. Year-to-date, silver is up 47% versus a gain of 30% for gold. With silver outperforming gold during the current bull market for metals, below is a chart of the gold/silver price ratio. When the line is rising, gold is outperforming silver. When the line is falling, silver is outperforming gold. Notably, the ratio peaked out just when it crossed above the 80 mark earlier this year.
As we've highlighted in the chart, over the last 20 years, any time the ratio has gotten above 80, it hasn't remained there very long.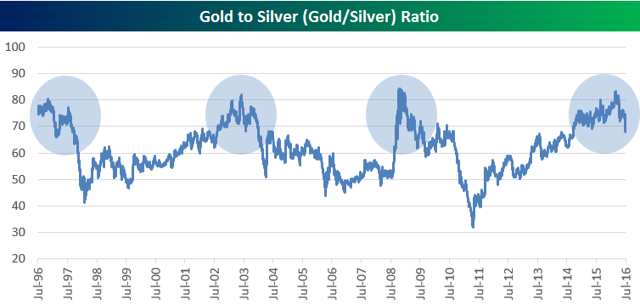 Click to enlarge