Alcoa (NYSE:AA), the leading US producer of alumina, primary aluminum, and aluminum products, will kick off the second quarter earnings season for US companies from next week when it releases its financial results after the markets close on Monday, July 11.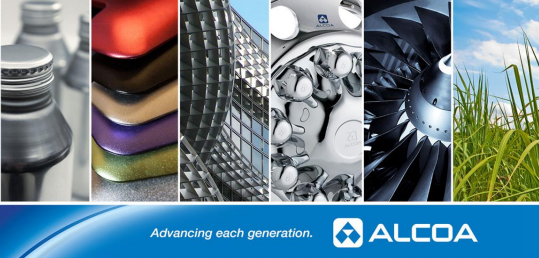 Image source: Alcoa
Alcoa, like other companies operating in the broader commodities space, has been struggling due to weakness in commodity prices. Its revenues and profits have also been hit by the impact of plant closures and the strength in the value of US dollars. In the previous quarter, the company's sales fell 15% on a year-over-year basis to $5.14 billion while net profit, after excluding the impact of one-off items, plunged 70% to $108 million, or $0.07 per share. The company's revenues and earnings will likely continue to struggle due to persistent weakness in metal prices.
A number of raw materials, ranging from soybean to crude oil, have seen strong double-digit gains this year, particularly in the second quarter. Since January 1, the price of WTI crude oil has gained almost 32%. In the same period, zinc and tin have emerged as the best performing base metals, rising by 28% and 16.4% respectively at the London Metal Exchange.
Aluminum, however, has lagged behind, climbing by 8.9% on a year-to-date basis, underperforming the broader commodities space, as measured by the Bloomberg Commodity Index, which has climbed 14.2% this year, as well as its base metal peers which have risen 10% on average at LME.
Furthermore, despite the year-to-date gain, aluminum prices are still weak as compared to a year earlier. The metal is currently trading around $1,650 per metric ton, down from around $1,720 a year earlier and significantly below the 5-year peak of more than $2,700 seen in 2011. The soft prices will continue to weigh on Alcoa's upstream mining business, which includes alumina and primary metals segments.
In the first quarter, the company reported large drops in after tax operating income of 96.4% and 92.5% respectively in the alumina and primary metals units. Overall, the adjusted earnings ((EBITDA)) of the upstream business fell 75.5% to $185 million in the first quarter. The segments will likely report weak results and could continue to struggle in the coming quarters.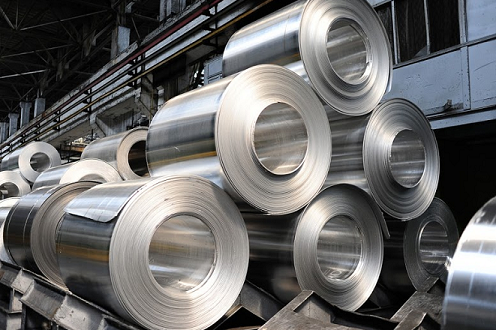 Alcoa's management will likely paint a grim outlook around aluminum prices. The below-average gains seen this year could evaporate in the coming months as China, the world's leading supplier of aluminum, is gearing up to increase its output by 4%, on a year-over-year basis, in the last six months of this year. This could push the commodity to $1,450 in the current quarter, $1,400 in six months and $1,350 in 12 months, Goldman Sachs has warned. We are already seeing what could turn out to be the first signs of a drop in prices. In Japan, the leading Asian aluminum importer, two buyers have recently agreed to purchase the metal from a single seller in the current quarter at a premium of $90 per metric ton, according to Bloomberg. That's down 22.4% from a premium of around $116 per ton seen in the previous quarter.
However, the value-add business, which includes global rolled products, engineered products and solutions and transportation and construction solutions segments will likely partly offset the negative impact coming from poor performance of the upstream business. The value-add business, under which Alcoa supplies products to a number of end markets ranging from automakers and aerospace industry, is more profitable and has been growing at a faster pace as compared to its legacy aluminum mining and smelting operation.
In the previous quarter, for instance, the adjusted earnings ((EBITDA)) in the value-add segments climbed 7.4% to $537 million, which is in stark contrast to the large drop seen in the upstream business. Alcoa has been eying decent growth in a number of end markets for 2016, including aerospace which was projected to grow by 5% to 8% in 2016, which should continue to fuel the value-add business's growth.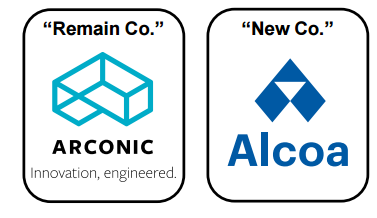 The focus of the second quarter conference call, however, will likely be on the split under which Alcoa is separating the stronger value-add business to form a new company called Arconic while the upstream business will retain Alcoa's name. The move is aimed at boosting shareholder value by minimizing their exposure to the soft commodities market while unlocking the full value of Arconic which is benefiting from strong growth in automotive and aerospace industries. The company has given additional details regarding the merger in a recent securities filing and an investor presentation.
Alcoa will make Arconic the new parent. The existing shareholders will own Arconic, which will trade on the New York Stock Exchange under the ticker "ARNC", and at least 80.1% of the new Alcoa, which will continue to trade under "AA". The remaining 19.9% stake will be held by Arconic which will be eventually monetized. Arconic will also take more than 85% of Alcoa's $9 billion debt. That's going to have a positive impact on the new Alcoa's financial health, making it more resilient as it fights against the slump in aluminum market.
The new Alcoa will give some support to Arconic by raising $1 billion of debt and giving the cash to the latter. Meanwhile, Arconic, which benefits from little direct exposure to commodities market, will likely use its strong growth potential and the monetization option to pay off the old Alcoa's debt.
On paper, this plan makes perfect sense, but eventually, it will all come down to execution. We'll likely hear a lot more on this in the second quarter conference call.
Note from author: Thank you for reading. If you like this article, then please follow me by clicking the " Follow" link at the top of this page.
Disclosure: I/we have no positions in any stocks mentioned, and no plans to initiate any positions within the next 72 hours.
I wrote this article myself, and it expresses my own opinions. I am not receiving compensation for it (other than from Seeking Alpha). I have no business relationship with any company whose stock is mentioned in this article.