Background
Middleware open-source software maker Talend (NASDAQ: TLND) was founded in 2005 and wants to raise $86 million via American Depositary Shares.
The company is based in France and states it has over 1,300 enterprise customers and 566 employees as of March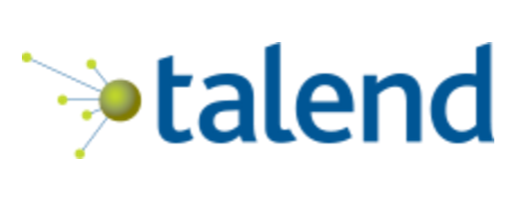 31, 2016.
Talend says that its "open source approach is a key component of our goal-to-market strategy." It provides free versions of data integration software, creating sales leads in the process. Organizations then pay for subscriptions to benefit from enterprise-grade features that Talend adds to the free software versions.
Backed by a syndicate of European venture capital firms, the company has consistently expanded its product offerings and geographical footprint from Europe to the US and Asia.
Technology
Talend has developed an open source-based data integration and access platform called Talend Data Fabric that helps enterprises integrate data from a variety of otherwise incompatible sources in order to improve the management of their business.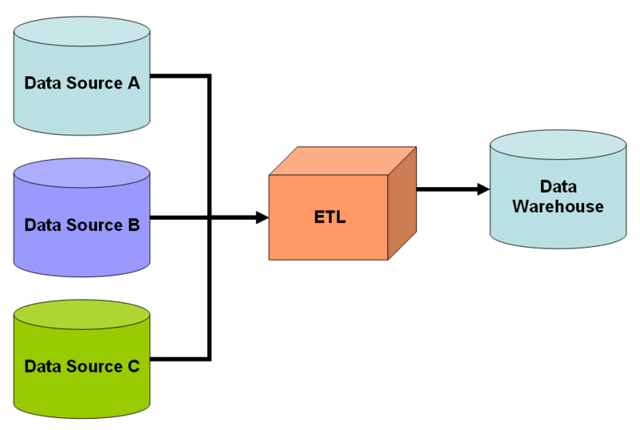 Click to enlarge
With the proliferation of database technologies and the rise of "Big Data" use by enterprises, the company's solutions and services have been in strong demand by organizations seeking to take advantage of disparate data streams both within and from outside the corporate firewall.
Talend says its software "averages out to 1/5 th the price of the competition" via its "pay-by-user for data integration and…[the ability to] add core-based runtime pricing." This results in a user-based pricing approach rather than a large up-front cost that competitors charge.
Market
There are four trends changing the IT industry, according to Talend:
Amount of data
New platforms that increase IT agility
Technologies that lower the cost to manage data
Self-service tools designed for business users
The company cites a global market size of $21 billion by 2019 for data integration, management and orchestration middleware, per IDC estimates.
IDC further states that the quantity of data will double every two years through 2020, reaching 44 trillion gigabytes.
Talend believes it is positioned to help enterprises combine and utilize this data deluge to make better business decisions.
Financials
Talend generates the majority of its revenue from subscriptions through annual contracts build in advance. These subscriptions provide for enterprise-great features and the ability to scale it solutions across a variety of customer infrastructures and production environments.
From the company's F-1 filing, in Q1 2016 subscription revenues accounted for 85% of company revenues, totaling $22.8 million, for an annual revenue run rate of $91 million, subject to seasonal fluctuations.
However, Q1 2016 also saw a net loss of $5.3 million and free cash flow of $1.7 million.
Year-over-year comparative subscription revenue growth in percentage terms has increased in constant currency terms. 2014 vs. 2013 showed subscription revenues growing by 29%, and 2015 vs. 2014 showed subscription revenues growing by 39%.
Talend had $9.4 million in cash on hand as of March 31, 2016.
IPO Details and Discussion
Talend's IPO hopes to follow the recently successful business communications IPO of Twilio (NYSE:TWLO).
The company intends to use part of the net proceeds from the IPO to pay the balance of its credit facility with Square 1 Bank, approximately $11 million. Other than that one specific statement, the company provided no other specifics as to the use of IPO proceeds, other than the usual boilerplate "for general corporate purposes."
It filed confidentially in March and just published its F-1 filing, no doubt hoping to ramp up its road show. Talend says it "plans to continue to expand our non-U.S. presence to address the needs of our global customers as well as to acquire customers in new geographies. We also plan to continue to invest in new product development."
2015 annual revenues were $76 million, which are barely enough to IPO in the current difficult IPO environment. But year-over-year subscription revenue growth was 39% and growing. By comparison, Twilio had revenues of $200 million and 80% revenue growth.
Therefore, if Talend succeeds in floating its shares, it won't be a Twilio-like IPO, but still could be strong.
Talend helps businesses get the most value from their existing systems, which in my view is a strong and lasting value proposition.
On the governance side, a concern for American investors is that the company is still incorporated in France and therefore subject to French shareholder law, which has numerous differences when compared to a Delaware-based corporation.
In sum, I'm positive on the outlook for the company and its business prospects in the hot data integration space. Although Talend has numerous competitors, its open-source approach and per-user pricing is customer-friendly, especially in the middle-market which may be the company's sweet spot. Depending on the ultimate valuation at IPO, Talend is a company worth adding to your post-IPO portfolio.
Disclosure: I/we have no positions in any stocks mentioned, and no plans to initiate any positions within the next 72 hours.
I wrote this article myself, and it expresses my own opinions. I am not receiving compensation for it (other than from Seeking Alpha). I have no business relationship with any company whose stock is mentioned in this article.