3M (NYSE:MMM) is one of my favorite businesses for a multitude of reasons, which I intend to outline below. It will officially be half way through fiscal 2016 when it reports at the end of this month, and management has outlined some ambitious goals for the next five years. These include: 8% to 11% growth in earnings per share, generated from sales in the 2% to 5% range when measured in "organic local currency". It's also targeting a 20% return on invested capital figure, which wouldn't be out of the norm for this wonderful business.
2015's slight setback in sales growth has stretched into fiscal 2016, with first quarter sales slipping by roughly 2%, but the company still beat analyst expectations and reaffirmed its guidance. This includes organic local currency sales growth in the 1% to 3% range.
Why I think 3M is almost "perfect"
When I examine potential equity investments, even before diving into valuations, I usually like to start with two things specifically: the free cash flow to sales ratio and what the firm returns on its equity. These two ratios are what I initially use to measure a company's "moat factor", and if both are above average for a consistent period of time, the company is considered for further research.
3M excels in both, and beginning with ROE, I broke it down into five pieces to see what's been driving it over the last three years.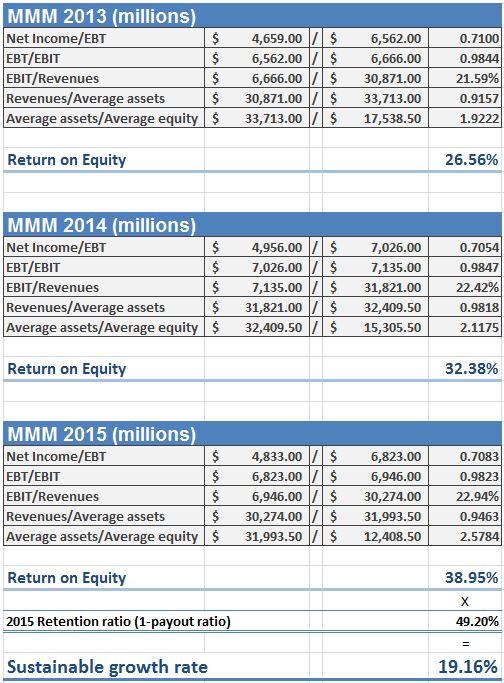 Earning return on invested capital north of 20% has been the norm for 3M over the last decade, which demonstrates in numbers management's exceptional capital allocation skills.
Zooming in on the equity slice of the capital structure, return on equity is equally impressive; hovering anywhere between the high 20's to the high 30's range percentage-wise for most of the last decade. The last few years have been "more of the same" in this regard - with 2015's ROE hitting a decade-high.
The increase in return on equity was largely accomplished by an upwards shift in margins and an improved asset turnover ratio, as well as higher ROE-magnifying leverage.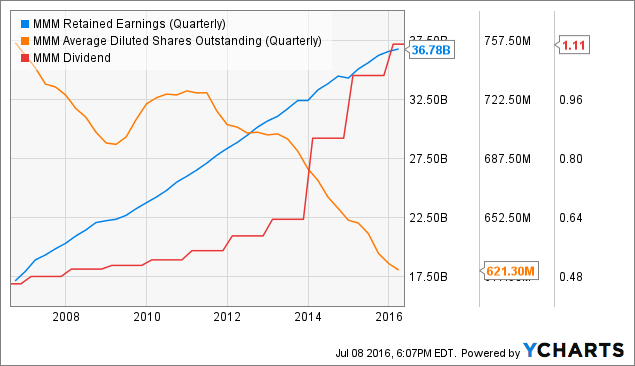 MMM Retained Earnings (Quarterly) data by YCharts
Taking these facts into consideration, we can say that 3M completes a perfect trifecta for its equity holders, by:
Consistently adding to its equity base through retained earnings
Earning high returns on this retained equity
Simultaneously shrinking the shareholder pie in the process.
Then, as an added cherry on top, it also consistently increases its dividend, which has been the story for over five decades now.
3M paid out a little more than half of its earnings in the form of dividends in fiscal 2015. Taking into consideration its high return on equity combined with its retention ratio (the inverse of the payout ratio), we can also see that it maintains a very high sustainable growth rate. This basically indicates that it can continue to grow by double digits without the need to increase financial leverage or obtain outside financing.
The free cash flow keeps on flowing
After examining how much of every $1 in sales eventually turns into free cash flow, we can instantly tell 3M is a cash cow.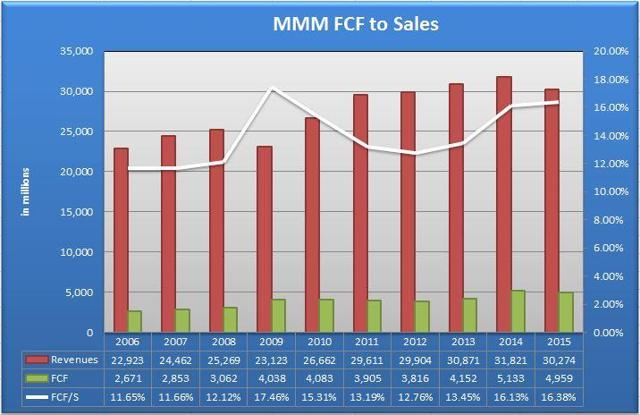 Click to enlarge
Even during the depths of the financial crisis, as earnings and sales took a hit, free cash flow remained strong and kept the company well supplied to weather the storm.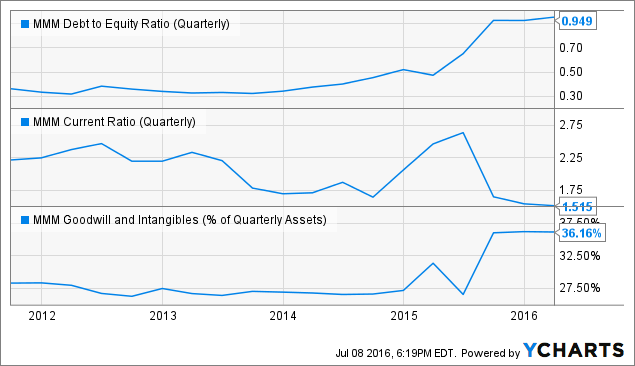 MMM Debt to Equity Ratio (Quarterly) data by YCharts
The company has taken on a significant amount of debt recently, which has tilted its capital structure away from its more equity-heavy structure that it maintained in the past. It still has a strong, financially-flexible balance sheet though, with plenty of short-term liquidity on top of its highly cash-rich operations.
The firm also has a larger-than-historically-normal amount of goodwill and intangibles resting on its balance sheet, which is something to keep an eye one. So far it hasn't really dragged down the firm's asset turnover - and therefore its ROE - but it's something to watch closer if management becomes overly "acquisition-hungry" going forward.
Conclusion
3M is simply one of the best mega-caps on the market business-wise in my opinion, converting a double-digit amount of sales into free cash flow even in the darkest of times, all while generating ROE that looks elite compared to most companies. It's also got some decent growth prospects considering its enormous size, and lot's of this growth is currently being suppressed by currency headwinds.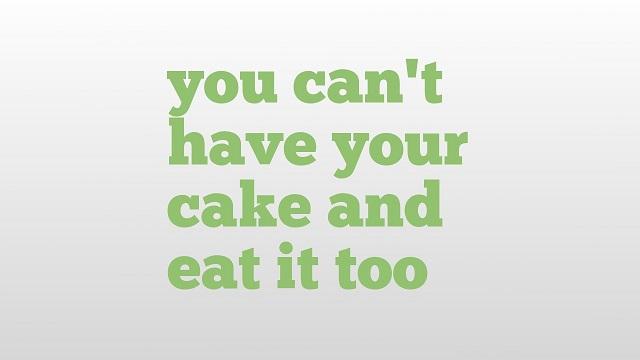 Now before we get all excited, we now need to acknowledge that everyone else seems to already know that 3M is such a superior operation, however. The price paid to acquire a sliver of any business - even an exceptional one - still matters. As of now, 3M's valuations appear stretched. If I already owned shares at a more attractive price, I'd definitely hold onto them, but I'm also not a buyer at these levels. Shares currently trade at over 22 times earnings - a bit rich considering the historical ten year multiple closer to 17 times earnings.
If you enjoyed this article and would like to receive further updates and articles in the future, please feel free to hit the "Follow" button at the top of the page next to the author's name.
Disclosure: I/we have no positions in any stocks mentioned, and no plans to initiate any positions within the next 72 hours.
I wrote this article myself, and it expresses my own opinions. I am not receiving compensation for it (other than from Seeking Alpha). I have no business relationship with any company whose stock is mentioned in this article.
Additional disclosure: Articles I write for Seeking Alpha represent my own personal opinion and should not be taken as professional investment advice. I am not a registered financial adviser. Due diligence and/or consultation with your investment adviser should be undertaken before making any financial decisions, as these decisions are an individual's personal responsibility.