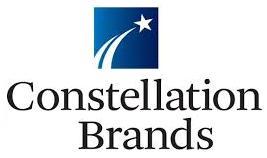 Constellation Brands (NYSE:STZ) is in the alcoholic beverage production and marketing business with a large portfolio of wines, spirits and beer imported from Canada, America, Australia, New Zealand and the United Kingdom. The stock has been an exceptional performer, as it continues to climb to new highs.
Constellation Brands continues to soar above and beyond, as consumer beer demand has never been higher. Beer accounts for 55% of total sales, which was up from 53% in fiscal 2015. Beer sales this year have increased by 13.6% to $3.6 billion thanks to its line of Mexican beers which have given a huge boost to earnings. I believe this tremendous growth can continue as Constellation has upped its marketing budget and has invested in distribution, marketing and merchandising. The new can design is also expected to reignite consumer interest, which will cause a slight earnings bump for the rest of the quarters of 2016 and beyond.
There's no question that Constellation has to increase its production in order to meet the high demand of import beer by its customers. In order to meet such a high demand, new brewery expansion plans are scheduled and this is expected to meet consumer demand for now and the future, as the company ramps up on its impressive marketing investment. The return on equity is at a very impressive 16.8%, which indicates that Constellation's investments usually drive long-term profitability in the business.
Constellation Brands is growing its production capacity for its beer business in order to meet the huge demand for its imported beers. The Nava brewery project has recently become operational and plans to have over 20 million hectoliters of brewing capacity by the conclusion of the year. Further expansions of this brewery are expected beyond 2016, with 25 million hectoliters of capacity expected by 2017 and 27.5 million hectoliters by the conclusion of 2018. In addition to the Nava brewery, the Mexicali brewery, which is currently under construction, is expected to produce 10 million hectoliters of capacity.
Constellation is also at the forefront of the rapidly growing craft beer market, as the firm acquired craft brewer Ballast Point for $1 billion. This acquisition is expected to drive margins through the roof, as high-end craft beer is able to command high profit margins.
Constellation has implemented a premiumization strategy in order to further boost its margins. Newly acquired craft brewer Ballast Point and Meiomi luxury wine brewer are a huge part of the premiumization plan. The trend in operating margins and gross margins over the last few quarters has been up significantly thanks to these premiumization efforts. Over the last 2 years operating margins have normalized to approximately 25%, which is quite impressive, especially considering that this number will be improving with Constellation's expansion and margin driving efforts over the next few years.
Going forward, I suspect expansion activities and margin improvements will drive profitability in the long run.
Constellation Brands is a fantastic business with a great growth plan in place. This is shown by the stock price, which continues to climb higher, as the company drives both sales and margins through its impressive investment efforts. The company currently trades at a 29.5 P/E, a 4.8 P/B and a 4.9 P/S, all three of which are higher than their five year historical values of 16.5, 2.8 and 2.8 respectively. The stock is expensive and commands a premium considering its fantastic management and growth potential. However, the stock looks to be fully valued and may even be too expensive at current levels, with a PEG ratio of 2.4. Any company commanding a PEG over 2 should ring alarm bells and Constellation Brands is no exception. I believe the business is one of the best in the market, but at current valuations I would avoid it until it comes back down to more reasonable valuations. In addition the company has a negative free cash flow margin of -3.3% and has a hefty debt-to-equity ratio of 1.15, which I do not suspect will be a huge problem, especially considering the huge profits being generated from their strong beer segment.
Disclosure: I/we have no positions in any stocks mentioned, and no plans to initiate any positions within the next 72 hours.
I wrote this article myself, and it expresses my own opinions. I am not receiving compensation for it (other than from Seeking Alpha). I have no business relationship with any company whose stock is mentioned in this article.