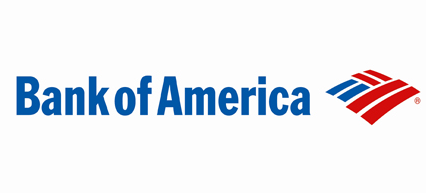 Wall Street banking powerhouse Bank of America (NYSE:BAC) was downgraded last week by analysts at Raymond James. The analysts cited concerns over the maturity of the credit cycle and investment banking challenges as reasons to downgrade the stock from 'Outperform' to 'Market Perform'.
The downgrade came as a surprise to me, though, because, yes, there are some headwinds, but the positives of an investment in Bank of America far outweigh the negatives at this point.
Here are four reasons why the latest downgrade comes to the wrong conclusion in my opinion:
1. I penned a piece on Bank of America in the first week of July, titled 'Brexit Fallout: Buy These 2 Companies When Markets Tank', in which I recommended the bank (and another company) to investors in case the market crashed again on renewed Brexit fears. The strongest argument raised in this article was Bank of America's already steep discount to accounting book value, which translated into a significant margin of safety for investors. Bank of America can be bought for 57 cents on the dollar today.
2. Bank of America is on track to return more capital to shareholders, and will spend $5 billion on stock buybacks, which is a hugely beneficial move for shareholders considering that Bank of America's shares are 57 cent dollars.
3. Though Raymond James captured some attention with the downgrade last week, the majority of analysts have a very positive opinion on Bank of America. According to MarketBeat, a website that consolidates analyst research opinions and their price targets, twenty analysts out of twenty-eight recommend investors to buy shares of Bank of America, seven analysts rate the bank a 'Hold', and only one analyst says investors should sell the stock.
The consensus price target for shares of Bank of America sits at $17.69, implying ~34 percent upside to consensus target.
4. The U.S. economy is roaring, and investors got a taste of that at the end of last week when the U.S. Labor Department released employment stats that crushed analyst expectations. U.S. employers created 287,000 jobs in June, which compares against expectations of 175,000. It was indeed a huge beat, and a reminder that analysts should not yet write off the U.S. economy. Further, strong job growth is a precondition for the Federal Reserve to hike interest rates (which has now become much more likely after the latest jobs report), which in turn may result in higher net interest income for Bank of America.
Your Takeaway
As far as I am concerned the positives of an investment in Bank of America (steep margin of safety, new capital return plan including stock buybacks below accounting book value, solid job growth, a higher probability of a Fed interest rate hike in the near future) far outweigh the negatives (investment banking headwinds, credit cycle concerns). Further, an overwhelming number of analysts continue to recommend Bank of America to buy, with the consensus price target pegged at $17.69. As far as I am concerned, the latest downgrade is insignificant for existing shareholders of Bank of America.
Disclosure: I am/we are long BAC.
I wrote this article myself, and it expresses my own opinions. I am not receiving compensation for it (other than from Seeking Alpha). I have no business relationship with any company whose stock is mentioned in this article.