On Friday, China's internet regulators issued a new rule for online advertising. The rule, which comes into effect this September, targets all online advertisers but most certainly targets Baidu (NASDAQ:BIDU) more than anyone. The regulation might be interpreted as a significant hit to the king of China's search engines, but I argue that investors have little to fear, as the regulations bring BIDU more up to speed with the modern rule; BIDU was headed that way anyhow.
The best model for successful search advertising is of course Google (NASDAQ:GOOG) (NASDAQ:GOOGL), who has engaged in significant amounts of split tests to have arrived at the current model of search ads. Those of us who were early adaptors of the internet likely remember Google overtaking Yahoo (NASDAQ:YHOO), partly because it niched itself as a pure search engine, rather than a "something for everyone" type of site. Compare Google's homepage to Yahoo's, back when the two companies were considered equal competitors: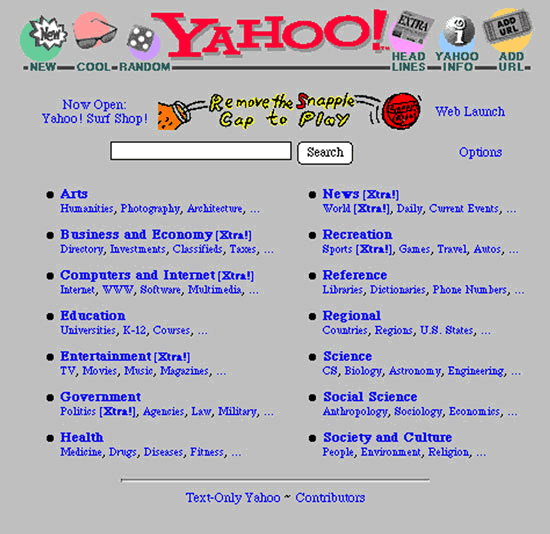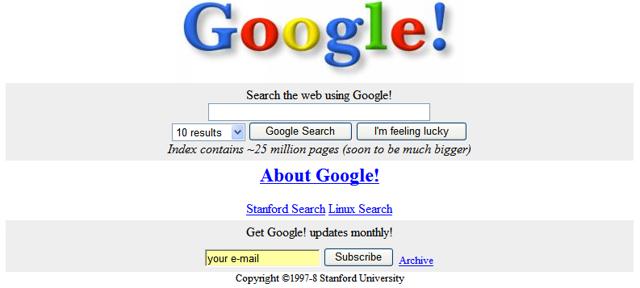 Click to enlarge
Eventually, Google got it right and gave users a single option: Search for stuff: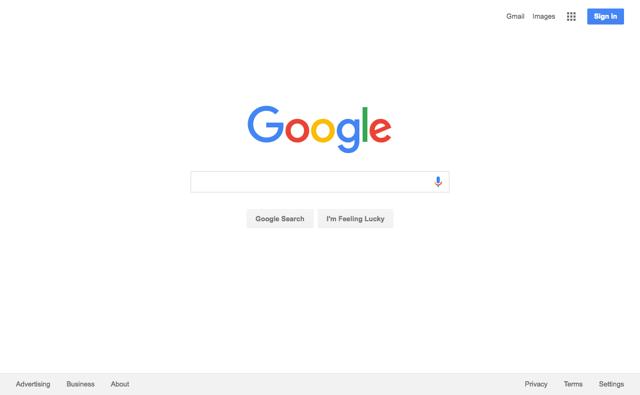 Click to enlarge
…Beautiful.
BIDU has the ability to learn from the best, and it did. Say what you will about Chinese businesses (much of Americans' negative opinions, while justified, are derived from a misunderstanding of Chinese culture), they know how to copy. And they tend to copy only the most successful of US companies: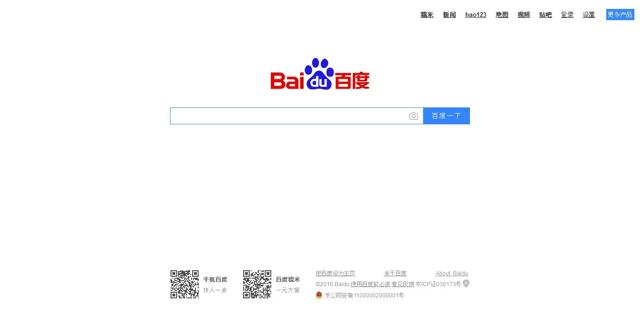 Click to enlarge
…Squeaky clean, just like Google.
Now, let's talk a second about the new regulation on Chinese search engines' ads - I intentionally skipped over the details. Here's the basics:
Ads for certain products or services that make false promises or are misleading are now illegal.
Certain ads must pass Chinese approval first.
Ads cannot occupy more than 30% of the search results page.
The first two rules come from a real tragedy from last year: A college student with a rare type of cancer used Baidu to find a treatment, and bought from an advertised vendor, which later led to death. Clearly, such ads should not be legal for the sake of public safety. Google does fine without advertising dangerous products, so we should not expect Baidu to take a hit from this portion of the rule unless we have some reason to believe that a significant chunk of Baidu's revenue comes from shady ads (and we don't.)
However, the third rule could have a significant impact on the company. Consider the ads on Google (we will compare them to Baidu's in a second):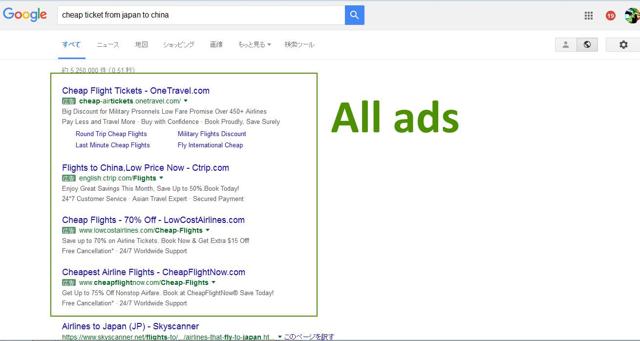 Click to enlarge
The ads above occupy the entire page before I scroll down. This is intentional, as Google has backtested different ad types and placements to find that text ads on the left-hand side work best. (I used to be an ad copywriter, so I followed Google's every policy change.)
Google has recently changed a few things about their display page. Most notably, they limit the number of ads to 4, as this gives the best balance between profitability and bounce rate (i.e., people leaving the page). In addition, you might notice that the right-hand side is blank.
In fact, Google used to place ads on the right-hand side, but have done away with them to improve user experience. The right-hand side is now reserved for maps and other local-based functions. Had the right-hand side ads been a significant source of profit, Google would not have done away with them.
So what's the point? Where am I going with this? My point is this: Baidu investors need not worry about the coming changes to Baidu's advertising display tactics, as they will be forced to mimic Google, which is a good thing.
Why is this an issue? Take a look: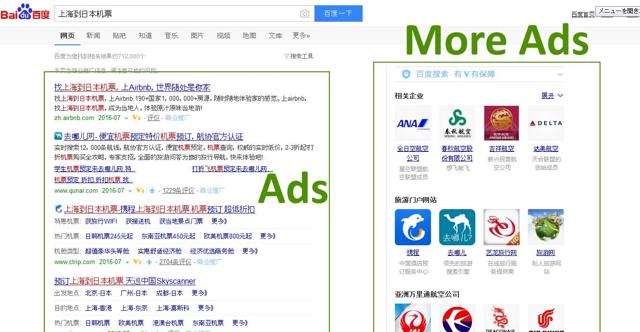 Click to enlarge
The entire page is ads. But the left side is exactly the same as Google's: four ads, followed by search results. Baidu, now forced to remove enough advertising to have only 30% of the page occupied by ads, will almost certainly employ the same change that Google recently made - and if Google employed it voluntarily, Baidu should see no significant dip in revenue.
This is all extremely important, because what is Baidu if not ads? Baidu's entire revenue is ad-based, so every change to the site should be analyzed. Too many BIDU investors focus on management or Chinese economic growth when they should be looking at how BIDU adopts the best practices that the leader in search - Google - has already spent billions of dollars on researching.
Overall, Baidu is on the right track, following in Google's footsteps. With a potential market 3 to 4 times that of Google, much of it still not regularly online, Baidu has much room to grow. While it appeared for a while that growth was slumping, the most recent fundamental data look bullish to me - especially EBIDTA/EV, which is a strong predictor of stock price: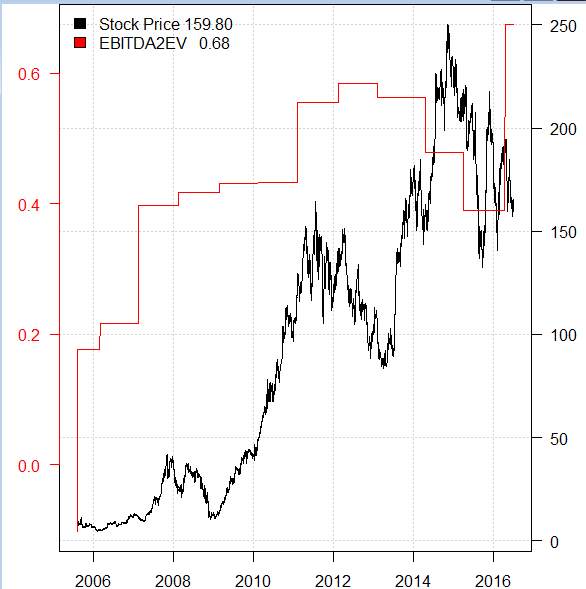 BIDU holders need not be concerned with these seemingly revenue-restricting regulations. Things are moving ahead as they naturally would have anyhow, just at a faster pace. With earnings coming out in two weeks, we should see new highs in revenue and possibly an EPS beat; now is not the time to panic.
Learn More about Earnings
My Exploiting Earnings premium subscription is now live, here on Seeking Alpha. In this newsletter, we employ both fundamental and pattern analyses to predict price movements of specific companies after specific earnings. I offer specific strategies for playing those earnings reports. To-date, we are 92% accurate on earnings report predictions.
Disclosure: I/we have no positions in any stocks mentioned, and no plans to initiate any positions within the next 72 hours.
I wrote this article myself, and it expresses my own opinions. I am not receiving compensation for it (other than from Seeking Alpha). I have no business relationship with any company whose stock is mentioned in this article.