By Parke Shall
Investors are going to be piling into Nintendo (OTCPK:NTDOY) this morning via the company's over the counter ADR. This follows a night of trading in Japan where Nintendo shares rose 25%, sitting at limit up for a majority of the session on the heels of the success of mobile app Pokémon GO.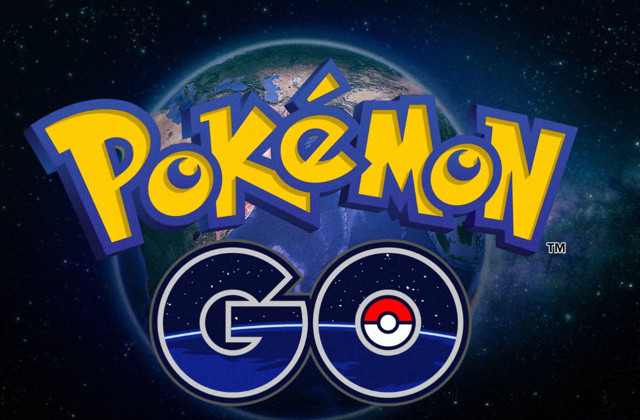 Click to enlarge
Pokémon Go has certainly taken both the online social media world and the actual world by storm. It is been called a smash hit and is receiving fantastic reviews for Nintendo's use of augmented reality. Many have been impressed to see that Nintendo's contribution to augmented reality is already worlds ahead of what Google (NASDAQ:GOOG) (NASDAQ:GOOGL) and other large players are offering. Nintendo's jump is not only going to revitalize the company, but it is also going to pay off handsomely for the company from a monetary perspective.
Pokémon Go is a mobile app that allows in app purchases, similar to the foundation for companies like GLU Mobile (NASDAQ:GLUU), manufacturer of the Candy Crush app and other games. Investors are racing to buy Nintendo stock because they are well aware that these types of mobile games can be developed further, and can have significant lifespans where they continue to be impressive revenue generators for many quarters to come.
After a great U.S. release, investors are anticipating just as good (if not better) of a response in Japan and other international markets as Pokemon Go rolls out globally. As Pokémon Go hits saturation, Nintendo will likely release updates and add-ons that allow the company to push the life of the app even further.
Macquarie research estimated that Pokémon Go could add as much as 20% to Nintendo's bottom line. With the stock surging on Friday and then again in last night's Japanese session (and, again, in this morning's session for OTC NTDOY investors), we have to admit that we don't think it is time to go chasing Nintendo stock here. We think investors are investing with emotion and not with analytics at this point.
According to this CNBC article, barriers for Pokemon Go to make a real impact are extraordinarily high,
Mia Nagasaka, an equity analyst with Morgan Stanley MUFG Securities, said in a note that for Pokémon Go to have a meaningful impact Nintendo's profits, the game needed to hit a minimum of 15 billion to 20 billion yen ($140 million to $196 million) turnover per month.

Currently, the game is freely available for download on the App Store and on Google Play but offers in-app purchases for additional items and power-ups.

Nagasaka added that the estimated daily turnover for Pokémon Go on the first day was around 400 million to 500 million yen ($3.9 million to $4.9 million), so in order to give Nintendo a serious leg up earnings-wise, the app needed to be consistently at the top position for sales on app stores.
And despite the positivity, there have been some realists on the street as well, such as Deutsche Bank, who commented,
"Despite the substantial success of Pokémon Go in the initial few days since its launch into only three countries, we still view Pokémon Go as a 'leadoff hitter' for Nintendo's foray into mobile gaming," Deutsche Bank's Han Joon Kim said on Sunday. "We view Animal Crossing and Fire Emblem, slated for fall 2016, and Zelda for mobile possibly coming in spring 2017, as the real big hitters to drive Nintendo to score high in mobile."
The same article points out some of the negatives that are already being brought to the surface,
The game involves users physically going to landmarks where they can see and interact with objects like Pokeballs and Pokemon. Pokemon GO effectively turns the real world into the setting for the game. This has already led to numerous accidents.

In addition to the physical injuries, users have experienced slow loading times and other technical glitches that may occur from heavy usage.
Nintendo was a $20 billion company when it closed on Friday here in the US, and will likely be valued between $24 and $25 billion when it closes for trading today through its US counterpart.
While a 20% net income contribution is extremely significant for Nintendo, investors have already priced that into the stock by running it up 10% on Friday and then another 25% in last night's session. Any additional run up in the stock either accounts for time that investors believe the app will generate revenue long after expected, or it is a bet on supplemental revenue coming from ancillary Pokémon products and what some are calling a "rebirth of Nintendo" on mobile.
But time will tell the story, and whether this goes the way of longstanding hit or fad that burns out quickly is yet to be seen.
The thing about fads is that they come on very quickly, just like smash hits that stick around for a while. While all of downtown Manhattan this weekend was walking around with their phones in front of them trying to find Pokémon, negative headlines were already starting to surface, as armed robberies were being reported using the app.
Augmented reality is a brand new type of entertainment that is going to come with a brand new type of risk factors. For the amount of value that has already been added to Nintendo stock, we don't think it is prudent to come in and start buying after a 30% to 35% run over the last two days. As euphoria starts to wear off, investors will probably start to consider new types of risks and negative headlines that can come with such a popular offering. At this point, Nintendo may likely see a pullback in shares which could represent a buying opportunity. Until then, we do not see the prudence in chasing Nintendo stock due to one app.
It's also worth noting that Nintendo is only one third owner of this new game. Any future variations and licensing agreements will continue to be split three ways with the two other companies that developed it.
Euphoric situations are sometimes the toughest time to not go in and buy stock. They are often when we need the most discipline. We feel as though we are in a time like that for Nintendo and a time like that with the overall market. While the stock may continue to rise on the popularity of this app, we do not think chasing a rising stock price for an app that has only been out a couple days and whose risk profile is still relatively unknown is a responsible way to manage capital.
We are going to wait, see if Nintendo blows off some steam, read some more reviews and try and locate some risks and reevaluate the situation in a week or two. We know this isn't a sexy story pitching you a quick way to make millions, but it may be able to preserve some hard earned capital at the end of the day.
Disclosure: I/we have no positions in any stocks mentioned, and no plans to initiate any positions within the next 72 hours.
I wrote this article myself, and it expresses my own opinions. I am not receiving compensation for it (other than from Seeking Alpha). I have no business relationship with any company whose stock is mentioned in this article.
Editor's Note: This article discusses one or more securities that do not trade on a major U.S. exchange. Please be aware of the risks associated with these stocks.