I have been a self-directed investor for the better part of four years. To date, with the sole exception of my IRA each dollar I have invested over that period of time has been decided by me. The company I work for is adding a 401K plan to our benefits package. I took this opportunity to look at my asset allocation and make some determinations about my comfort level going forward. What I discovered was that while I was comfortable with the selections I have made, I found a couple areas that I felt were lacking and thus could be improved. To truly sleep well at night I wanted a more diverse investment portfolio, and that using the options available in this plan might be the perfect way to help fill those holes and create a more well rounded portfolio.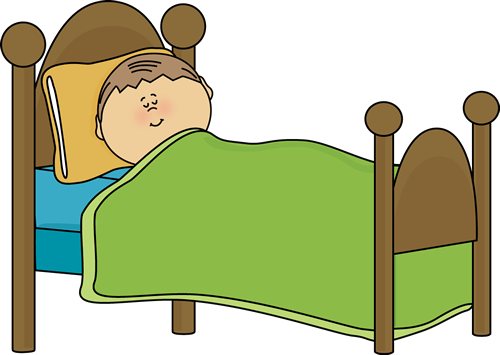 One of my corporate responsibilities was to help put the plan together itself. I work for a very small company; which put limits in place as total plan size has an effect on the amount of different of investments options offered. Because we're just starting our plan, our total plan size is zero. When I first started looking into 401K options for the company I had a to find a combination that I could propose to the owners, that also worked for plan participants. Very early on I realized given company size we were going to have limited investment options, and no chance at purchasing individual companies within the plan. Selecting the right advising company, one that would provide advice to our employees, getting the plan options approved and going through the necessary paperwork took the better part of three months. Starting next month our employees will have a retirement plan in place that gives us a better chance at long term investment success.
Being a self-directed investor I have not looked into mutual funds in over five years. This is not to say I don't own mutual funds as I have a couple funds that remain from the days before I became a self directed investor, and my IRA is in mutual funds and will remain there until my current advisor retires. We are able to chose between 17 different funds and ETF's. The fees on the funds vary widely from a low of .05% to about .60% for the target date funds. These fees are higher than I am used to paying. However, they were all disclosed from the start and given the benefits to employees the positives outweigh the fees. A part of the plan, and an added incentive for employees to save for retirement our management included a very generous matching program. The company is offering a 50% match for the first 10% of our compensation as well as profit sharing mechanisms that can add be added at management discretion. This aspect alone makes this an investment option I simply cannot pass on.
Before I started looking at the funds available inside the plan I decided to review my current asset allocation and make sure I was comfortable and meeting my goals. What I found was that my current allocation has both positives and some areas I felt could use some improvements. A few of the positives include a safety net with over six months reserves stashed away, a portfolio of solid companies that I believe will provide a long term income stream and equity being built monthly in an investment property. The advisor I use to manage my IRA has been aggressive with those funds, and counter balanced them nicely with a long term fixed income vehicle. However there are two areas that I am not happy with, I have zero exposure to bonds and my international exposure is not nearly high enough. I used this knowledge to help to narrow down my choices as to where I want the funds to go as the plan rolls out.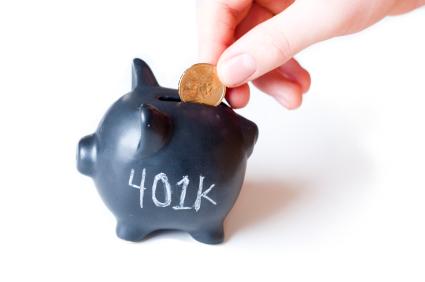 How I Plan To Use This Vehicle
Over the last year my portfolio has reached new highs, both in terms of portfolio value as well as income produced. In times like this it is very easy to get caught up in the moment and become more aggressive. With these funds being used for my retirement, I am choosing to do the exact opposite. Using the components of the plan as offered I have decided to go with a 45% equities and 55% bonds split. Within the equities section I am using a simple Vanguard S&P 500 index fund (MUTF:VFAIX), with a very low expense ratio and combining it with DFA's Emerging Market Fund (MUTF:DFEMX) to help give international exposure. On the bond section of my account I am using two Prudential Bond Funds; Total Return Bond Q (MUTF:PTRQX) and High Yield Q (MUTF:PHYQX). Both these funds have expense ratios under .5% and give my portfolio the exposure to this part of the market that I don't currently have.
To help accomplish my goals with this plan, I will start by investing 11% of my salary going forward. every two weeks it will be invested to the portfolio using the following breakdown; 30% to VFAIX, 15% to DFEMX, 35% to PTRQX and 20% to PHYQX. In each portion I have set reinvestment to occur, however I have set the funds to rebalance themselves once a year. There is an outside chance I may have this done twice a year in the future. Before making that choice I want to not only see how the funds work together but also have a chance to see how out of balance they can get through the period of time. If we are given profit sharing funds in any given year, I will have them invested in exactly the same increments as though they're just another bi-weekly addition.
Why these choices?
From the first article I wrote on Seeking Alpha I have been consistent that it's only my personal portfolio that I plan to actively manage. In both my IRA and now my 401K I have them set on auto pilot and allowing time in the market and asset allocation to work to my benefit. Over the last six months I have become more concerned with my risk allocation, this is one step I am taking to help calm those concerns. While I am not actively stopping myself directed opportunities, I have been concerned about valuations of individual stocks for some time and have found very few opportunities that really excite me. Setting my account up in this way eliminates a couple areas that I noticed were lacking. The plan allows me to change these allocations if I feel uncomfortable with my returns. I have read many articles from authors I respect talking about safety by moving to certain sectors, but I've come to the conclusion that for me that simply is not safe enough. To sleep well at night I need to add asset classes that increase diversification in a way that I simply have not done to date. The overriding goal with my retirement accounts is to be able to sleep well at night knowing that in 30 years when I need them, they will be there.
The decision to add DFEMX was made for two specific reasons. One I am not comfortable choosing international stocks on my own. I may at some time choose to add a few international stocks to my own personal portfolio, but as of now I am more comfortable allowing professional managers to choose them for me. Second, I am a firm believer in diversification and this fills a gap within my portfolio.
The decisions to rebalance allows me to take advantage of the movements of the individual components over time. This will allow me once a year to buy into areas that have not performed as well, while selling off those that have. Again this is an area that I am curious to study over the coming years as it is completely different from how I operate as a self directed investor. In my personal portfolio I let winners run and do not rebalance. My guess is that there are going to be times where this rebalancing frustrates me as areas of the portfolio continue to over produce. However, I think there will be times where that rebalancing effort works in my favor as areas that have not produced in the recent past are added to, and end up performing better than the areas I have moved out of.
Conclusion
After doing my own research I am happy with the choices that I am implementing. I do have the option to change how I am investing within this plan at any time, but given the market outlook I believe I will stick with this for a couple years and track its progress. It is my hope that having these growing in the background will allow me to continue building an asset stream that will meet my long term goals. Going forward I will continue to focus on how all aspects of my portfolios work together and ensure that I am working towards those goals. I am sure there will be days when I will wish I had the option to buy more Altria (NYSE:MO), Costco (NASDAQ:COST) or Amgen (NASDAQ:AMGN) or to add another great company like McCormick (NYSE:MKC) or Southern Company (NYSE:SO) with the proceeds of my retirement account. I am also hopeful that by having this plan in place I will double my efforts to save and invest more. Between my investment account and the Learning from the Start Portfolio I will have plenty of chances to continue adding to all portions of my investment portfolio. Considering how all these options can work together has me excited to continue this path to a healthy and happy retirement. Am I moving to far away from my income based roots? Is this an over-reaction to a long bull market? Or am I making prudent decisions that are in my best interest? I'm curious if there are other investors out there that have recently had new investment options put in front of them and how did they respond to them?
Thank you for reading and remember to do your own due diligence before you make investment decisions. Planning your long term future is one of the most rewarding and difficult things any investor will ever accomplish.
Disclosure: I am/we are long AMGN, MO, SO, COST.
I wrote this article myself, and it expresses my own opinions. I am not receiving compensation for it (other than from Seeking Alpha). I have no business relationship with any company whose stock is mentioned in this article.