"Patience and Diligence, like faith, remove mountains." - William Penn
Here we are past the half point of 2016, and Gilead Sciences (NASDAQ:GILD) still has not made a significant acquisition as a good portion of its shareholder base desires. Even though management keeps stating on every conference call that it is more than open to making acquisitions (usually stating it prefers doing deals in the $1 billion to $5 billion in core focus areas it wants to expand into), here we are in July and still no substantial purchases to discuss. In fact, the last really significant acquisition for Gilead was in 2011 when it acquired Pharmasset for $11 billion. This acquisition brought GILD its core blockbuster hepatitis C franchise of course also known by the moniker HCV to pair with its long-time HIV franchise where it also is the market share leader.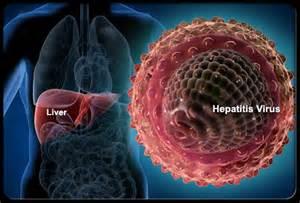 To be fair, there was not much M&A activity in second quarter. The Treasury Department derailed the ~$150 billion mega-merger between Allergan (NYSE:AGN) and Pfizer (NYSE:PFE) in April on its third try. Pfizer then bought Anacor Pharmaceuticals (NASDAQ:ANAC) for a little over $5 billion, and AbbVie (NYSE:ABBV) picked up privately held Stemcentrx for just under $6 billion. Not much of note happened in M&A in the recently quarter other than Sanofi's (NYSE:SNY) rejected $9.3 billion bid for Medivation (NASDAQ:MDVN).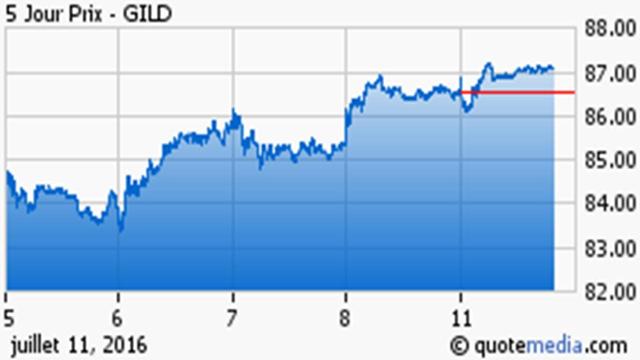 Click to enlarge
While some shareholders keep hoping Gilead will air the ball some here, the company seems intent to continue to be old school and seems to be playing from Woody Hayes Buckeyes team's "three yards and a cloud of dust" game plan. Instead of major moves, Gilead seems content to move the chains forward one first down at a time. The stock has had a decent run since the Brexit panic subsided and continues to appear a great value in this market from a longer-term perspective. Let's take a look at the small things the company is doing to drive shareholder value.
Stock Buybacks
The company bought back $8 billion of its own shares in the first quarter and has now retired 17% of its outstanding float since 2012 by purchasing its own stock. Given the company should throw off ~$15 billion in free cash flow in 2016, it certainly can continue to aggressively to buy back its shares that go for seven times earnings and provide a roughly 12% free cash flow yield. The company also boosted its dividend payout by 10% earlier this year and the stock currently yields over two percent.
Continuous Improvement To Franchise Drugs
The company has recently moved to newer single-tablet regimens across its HIV franchise. This was a key driver of a 19% year-over-year revenue increase from HIV treatments in the first quarter to $2.9 billion. Late in June, the FDA approved Epclusa, which is Gilead's next-generation hepatitis C offering. It is a pan-genotype compound that works across the six genotypes of hepatitis C eliminating the need to test, a solid upgrade. It also should help Gilead with its pricing strategy in this space as was detailed in a recent article on Seeking Alpha.
Developed Its Non-Core Pipeline
The company is doing developmental work outside its core HCV and HIV franchises. It has four Phase II trials ongoing for the treatment of NASH, which GILD believes could be its next major disease area. The company also has compounds in development for HBV, inflammatory diseases, certain cancers, and cardiovascular conditions.

Click to enlarge
The company has done minor acquisitions with incentive payout for successful developments and has a significant collaboration deal with Galapagos (NASDAQ:GLPG) as well. These help build and enhance its pipeline development. This is a method Celgene (NASDAQ:CELG) uses quite extensively and one that has built almost a venture capital firm within a biotech company, which I went into further detail in early April. I don't expect Gilead to ever embrace this sort of effort to anywhere close to Celgene, but seeing more collaboration deals would be welcome in lieu or in combinations with some acquisitions.
Galapagos has recently successfully concluded the end of Phase II discussions around filgotinib - the compound it is jointly developing with Gilead - with the FDA in the U.S. and the European Medicines Agency for the treatment of patients with rheumatoid arthritis. Dosing for a pivotal Phase III trial will begin sometime this quarter. Gilead expects to start a Phase III study on filgotinib for the treatment of Crohn's disease and a Phase II/III study for the treatment of ulcerative colitis, also both sometime in the third quarter.
Conclusion
After seeing earnings sextuple from FY2013 to FY2015, thanks to the blockbuster success of Sovaldi and Harvoni, earnings are projected to be slightly down in FY2016 as hepatitis C revenues fade in the United States as the sickest patients have been treated and some new competition emerges.
However, at just over seven times this year's earnings, more than a little bad news is fully priced into the stock, and investors continue to overlook myriad positive developments at this biotech juggernaut. I, like many, wish that the company would take a shot at the end zone once in a while. However, one cannot overlook that Gilead has been one of the best performers in the NASDAQ over the past 15-20 years. For that, it deserves some further patience while it continues to move the chains running the ball between the tackles.
Note: To get these types of articles on attractive biotech and pharma stocks as soon as they are published, just click on my profile and hit the big orange "follow" button and choose the real-time alerts option.
Thank You & Happy Hunting
Bret Jensen
Founder, Biotech Forum
Disclosure: I am/we are long CELG, GILD.
I wrote this article myself, and it expresses my own opinions. I am not receiving compensation for it (other than from Seeking Alpha). I have no business relationship with any company whose stock is mentioned in this article.