Brexit is still on everyone's mind despite the S&P 500 (NYSEARCA:SPY) making an all-time high yesterday.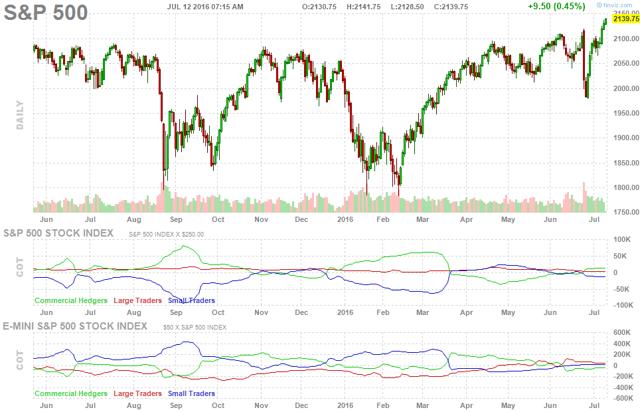 Click to enlarge
OPEC is especially concerned about global growth. Refined products have a high correlation with economic activity, and because of the high correlation to global GDP, analysts and forecasters usually use global GDP as a gauge for how much oil demand will grow by.
OPEC expects the following:

Click to enlarge
Looking at OPEC's forecasts, global GDP might set to disappoint. Despite recent weakness in most countries, oil demand has actually outpaced analyst expectations. Oil demand for Q1 came in at 1.4 million b/d versus the 1.2 million b/d IEA had forecasted. Despite the IEA perennially underestimating global oil demand growth, it is important to watch for exogenous shocks resulting from places like China and the US. Given the heavy weighting both countries have on global GDP growth, investors will need to pay close attention.
US payroll figures for June was especially strong coming in at 287,000. In light of the positive news, the probability of a rate hike in 2016 didn't increase materially. Market participants think that the Fed will likely keep the current interest rate for a while longer to accommodate the economy.
In addition, China is also trying to incentivize consumers to spend more and have the consumer side grow the overall GDP. Efforts so far have been unfruitful, but car sales remain strong as we reported yesterday, and this bodes quite well for gasoline demand.
In other news, OPEC expects non-OPEC supplies to fall by an additional 110,000 b/d next year after the larger than expected 880,000 b/d decline in 2016.
We are finally starting to see material cuts in supplies ranging from US shale producers to Venezuela. US shale production will likely continue towards the second half of 2017, but projects that are coming online in GOM will likely pace the overall decline. We continue to think that US production should end somewhere closer to 8.2 - 8.4 million b/d.
Global oil (NYSEARCA:USO) markets are rebalancing, but there are definitely near-term headwinds preventing crude prices from rallying any further. The sharp drop in refinery margins might force economic shut-ins resulting in lower crude draws. If traders see that crude storage is building again, they could start to take a more bearish stance resulting in further price decline.
What do you think of OPEC's estimates? What are yours? Please let us know in the comment section below!
As always, we hope you enjoy our Oil Markets Daily articles. If you want to read more of our articles, please be sure to hit the "Follow" button above. We also have a premium service tailored to investors looking to how we are thinking about positioning and real time trade alerts. You can view our delayed one-month portfolio update here. We hope to see you join the HFI community.
Disclosure: I/we have no positions in any stocks mentioned, and no plans to initiate any positions within the next 72 hours.
I wrote this article myself, and it expresses my own opinions. I am not receiving compensation for it (other than from Seeking Alpha). I have no business relationship with any company whose stock is mentioned in this article.