Alcoa (NYSE:AA), the leading US aluminum maker that's splitting into two companies in the second half of this year has kicked off the second quarter earnings season by releasing financial results that came in ahead of analysts' estimates, though the company continues to struggle due to weak metal prices.
Earnings recap
The New York-based company reported 3.6% decline in profits from the same quarter last year to $135 million, or $0.09 per share. Excluding the impact of one off charges, adjusted profits clocked in at $0.15 per share, down 21.1% from a year earlier. Revenues dropped by 10% to $5.3 billion.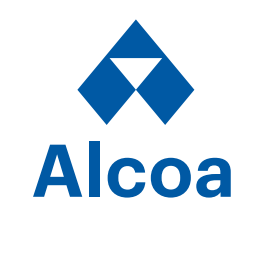 The decline came on the back of persistent weakness in metal prices. The results also include the impact of asset sales and plant closures. Still, Alcoa's performance was better than analysts' consensuses estimate of a profit of $0.09 per share from revenues of $5.2 billion, according to data from Thomson Reuters and FactSet.
The company's legacy aluminum mining and smelting business, which will retain Alcoa's name and ticker symbol after the separation, bore the brunt of the slump in aluminum prices. The business, which consists of alumina and primary metals segments, witnessed 38% year-over-year decline in adjusted earnings ((EBITDA)) to $358 million. After-tax operating income, or ATOI, fell 46.8% to $150 million.
On the other hand, the company's value-add business in which Alcoa supplies products to mainly automotive and aerospace industries witnessed 5.6% increase in adjusted EBITDA to $567 million while ATOI was up 9.3% to $294 million. The value-add business, which includes global rolled products (GRP), engineered products and solutions (EPS), and transportation and construction solutions (TCS) segments, will be spun-off into a new company called Arconic which will become the new parent and will trade under ticker "ARNC" at the New York Stock Exchange.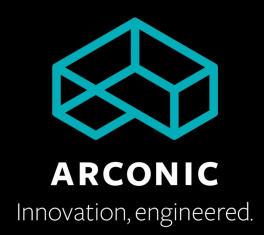 The EPS segment, Alcoa's largest unit which will become a key component of Arconic, reported 15% increase in revenues to record levels of $1.46 billion, helped by acquisitions. Over the last couple of years, Alcoa has spent more than $4 billion to strengthen EPS, primarily by making major acquisitions such as the $2.85 billion purchase of jet engine parts maker Firth Rixson. In the second quarter of this year, the unit's adjusted EBITDA and ATOI climbed 9.3% and 9.1% to $329 million and $190 million respectively.
Alcoa also projected strong growth in a number of end markets. Large commercial aircraft deliveries are expected by climb by up to 3% in 2016 and by double-digits in 2017, global automotive production is forecasted to increase by 1% to 4% this year, global airfoil market by 2% to 4%, packaging market by 1% to 3% and global building and construction market by 4% to 6%. The production in the commercial transportation market, however, could shrink by 1% to 4% due to weakness in North America. Alcoa also said that the global aluminum supply will grow by 2.5% in 2016, but this increase will be outpaced by 5% growth in demand, resulting in a deficit of 775,000 metric tons.
Analysis
Alcoa managed to beat analysts' top and bottom-line estimates, likely due to the recovery in aluminum prices in the second quarter and the strong performance of Arconic segments.
That being said, the metal prices are still weak when compared against last year. So far, aluminum has risen roughly 10% this year, but the second quarter average LME price of $1,583 a ton for delivery in three months was down 11% from last year. That continued to hurt Alcoa's aluminum mining and smelting business whose profits deteriorated.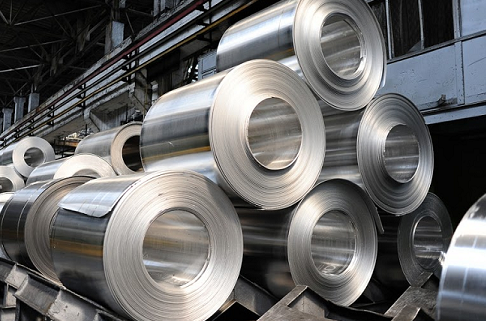 At first glance, Alcoa seems optimistic around the future of aluminum prices, considering that it has projected a supply-deficit and expects demand growth to outpace supply growth. That may have a positive impact on prices which could continue going higher. According to Capital Economics, price could climb to $1,800 in the next quarter. That price level, which is higher than what we saw in Q3-2015 when price was in the $1,475 to $1,700 window, will have a positive impact on Alcoa's upstream business.
Note that in the previous quarter, although Alcoa's alumina and primary metals segment posted year-over-year decline in earnings, the total adjusted EBITDA of the two segments actually climbed 93.5% on a sequential basis. Further strength in metal prices could lead to sequential as well as year-over-year earnings growth. However, this seems to be the best case scenario as aluminum's outlook is looking murky.
That's because while aluminum's demand may continue to increase, the supply growth could turn out to be greater than expected. Last month, Goldman Sachs warned that China, the world's leading metal supplier, could post 4% year-over-year increase in output in the second half of this year. That's in contrast to the 1.7% drop seen in the first four months of 2016. The increase in supplies may have a negative impact on prices, pushing them back to $1,350 within 12 months.
Even Alcoa's guidance implies that it has reduced its future outlook. The above-mentioned aluminum deficit projected by Alcoa is around 30% lower as compared to its previous forecast, the supply growth estimate shows an increase of 50 basis points while the company has made no changes to demand forecast.
The Arconic business, however, has been picking up the slack, and will likely continue to do so in the future. The value-add business, which witnessed another quarter of year-over-year earnings growth, continues to benefit from strong demand from a number of end markets as well as productivity gains. Moving forward, the three value-add segments will continue to benefit from the abovementioned growth in end markets.
Specifically, the GRP segment will capitalize on the improvement in automotive sheet shipments, the EPS business will benefit from uptake in jet engine production and aircraft models and strong North America IGT growth and the TCS business will rise on the back of strong performance of the company's building and construction business driven by growth in North America and Europe's non-residential construction market. This, coupled with productivity gains, should continue to support ATOI and adjusted EBITDA growth of the value-add segments.
Note from author: Thank you for reading. If you like this article, then please follow me by clicking the " Follow" link at the top of this page.
Disclosure: I/we have no positions in any stocks mentioned, and no plans to initiate any positions within the next 72 hours.
I wrote this article myself, and it expresses my own opinions. I am not receiving compensation for it (other than from Seeking Alpha). I have no business relationship with any company whose stock is mentioned in this article.