To appreciate what's happening to Nintendo (OTCPK:NTDOY) stock over the past couple of days it is helpful to look at the historical context. Nintendo has been tremendously successful in the now quite distant past by building competitive consoles and keeping content exclusive to its devices. This is a great business model from a leadership position. A large base of installed devices attracts 3rd party developers who want to create games for your console. In turn, the large number of games available (exclusively) on your platform makes your console more attractive.
Nintendo has long recognized the emergence of mobile gaming; but because it lacks a dominant platform (closest thing is the DS which is nowhere near the installed bases of Android or iOS) refused to exploit its vast library of valuable intellectual property through 3rd party mobile platforms because it couldn't apply its historically successful business model.
In fact if Nintendo would have gone that road earlier it would almost certainly have hurt sales of the DS. That's where this becomes a very typical story of institutionalisation because the DS is a product of the hardware segment within the company. Nintendo's hesitation to abandon the DS in favor of global exploitation of its IP is reminiscent of Sony's (NYSE:SNE) downfall.
In the 90's Sony was something of an Apple (NASDAQ:AAPL) of its day - a super dominant consumer electronics and media company. Its Walkman was as synonymous with portable cassette player as the iPod ended up being for mp3 player if not more so. Sony was making a tremendous amount of money through its music rights division and it is highly likely that because of this cash cow the company failed to come up with a compelling mp3 player even though it possessed the technology to do so years before Steve Jobs' Apple ever did. An attempt to protect the status quo led to the loss of its leadership position.
The success of Nintendo GO, a mobile game developed by Niantic, isn't boosting the share price merely because it is out of control viral and the company is likely to enjoy healthy ARPU, but also because it is likely to be conducive to a power shift within the company. Nintendo GO inspires hope the company will realize it's not about selling consoles any longer.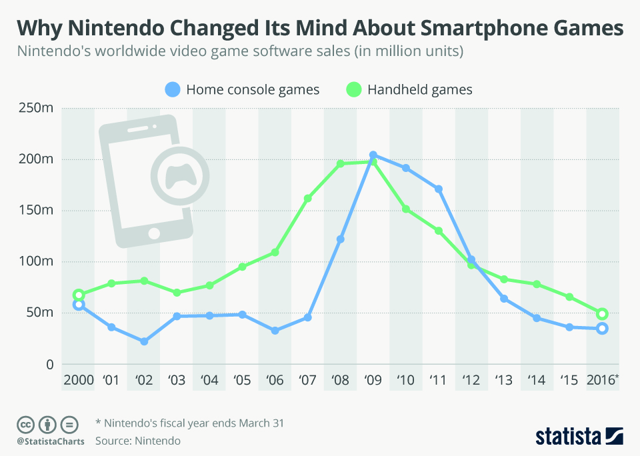 Click to enlarge
Nintendo owns one of the most powerful libraries in gaming: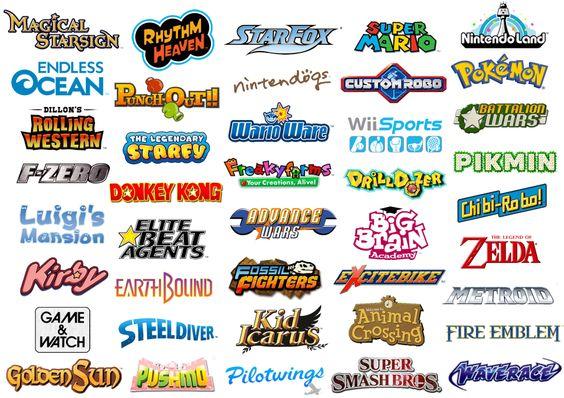 Source: IGN's Pinterest.
As the company realizes that employing its strategy of protecting its pitiful console sales, by forcing consumers to these subpar devices through exclusive IP it is losing money by the bucket loads, it may embrace change.
That could potentially mean the company would be exploiting amazing franchises like Zelda, Pokemon, Donkey Kong and Super Mario on an installed smartphone base of 2.5 billion by 2019: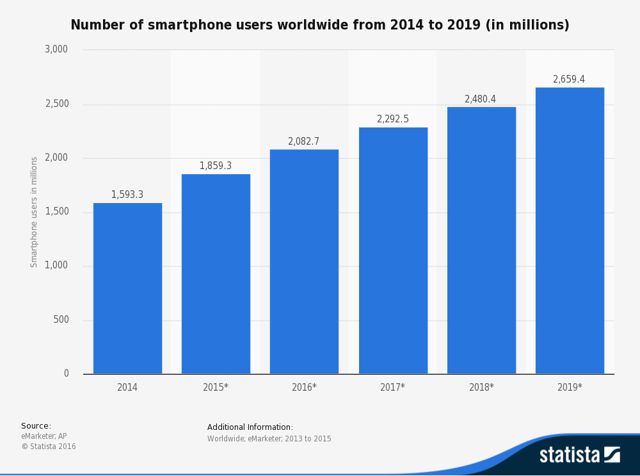 Click to enlarge
The company's IP library is extremely well-suited for FTP mobile exploitation. There is no doubt in my mind that a model of FTP games accessible on all platforms reaching up to 2.5 billion potential users is vastly superior to a model where the company sells a few hundred million devices and games at a fixed price. A vast base of mobile games may even be a terrific driver of new users towards the company's consoles.
Just think about what happens if Nintendo reaches 50% of all smartphone users with its compelling characters and generates a modest $5 in ARPU on an annual basis by 2019. That gives it ample time to bring out more games while Pokemon Go already rivals Twitter (NYSE:TWTR) on daily active users a few days after release (it's not out in many countries in Europe yet). A mere $5 in ARPU would more than double Nintendo's sales from its current base.
Without having to design and sell hardware while reaching tremendous scale on apps margins would improve substantially. Suddenly, it's not mystery why the company jumped almost 50% in two days. I'm increasing my position even after this jump as I'm now more confident than ever Nintendo will move in the right direction strategically.
Disclosure: I am/we are long NTDOY.
I wrote this article myself, and it expresses my own opinions. I am not receiving compensation for it (other than from Seeking Alpha). I have no business relationship with any company whose stock is mentioned in this article.
Editor's Note: This article discusses one or more securities that do not trade on a major U.S. exchange. Please be aware of the risks associated with these stocks.