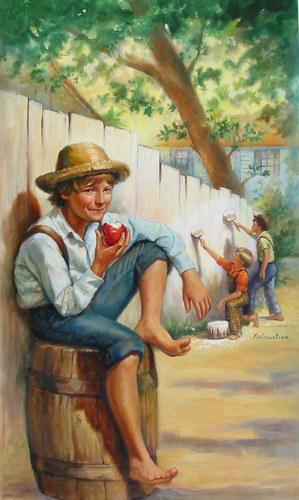 This world is full of wonders and sometimes full of things that just make one wonder. When I think of the new normal world in which we exist as investors, I am reminded of an audacious Tom Sawyer and a famous quote attributed to Mark Twain: "History doesn't repeat itself, but it often rhymes." It is then that I switch from the fictional past to present day reality and consider the bond market.
You see, some of its sovereign issuers, like Tom Sawyer, are rascals (e.g. Japan and many EU members) who, when confronted with unpleasant circumstances, bamboozle "friends" (using this word very loosely and as a metaphor for lender-investors) into whitewashing/painting their fences. For the privilege of doing so, these "friends" must pay negative interest rates. How in the world they ever conned investors into this game is beyond me or anyone, but they did.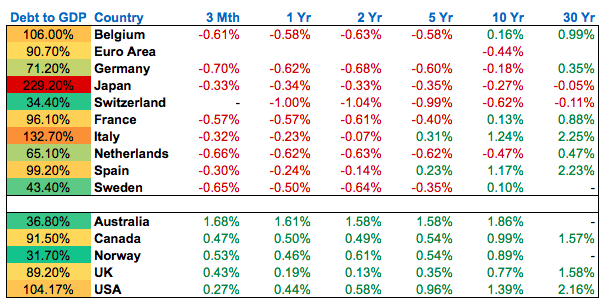 The whole concept of negative interest rates goes against the natural order of things. Yet, if this is not enough insult, then you can go further out on the yield curve between 10 and 30 years for less negative rates. Initially, it seems "generous" on the part of the borrowers, but don't be bamboozled by "Tom". Instead, consider the time value of money and acknowledge this to be the Faustian deal that it actually is. Yes, I am fully aware of deflation or, at the very least, the lack of inflation, but both are merely distractions from the fact that QE monetary policies are debasing fiat currencies.
A key part of my investment philosophy is "premised on the belief that capital markets are a closed end system comprised of core asset classes or stores of value of which there are six: equities, fixed income, cash/currencies, commodities, real estate, and some aspects of fine art. Proprietary historical analysis and empirical evidence support that capital rotations occur within these markets based on cyclical and secular cycles as well as human behavioral patterns and demographic stress points." Sometimes an excessive amount of capital flows into one or more asset classes and creates unsustainable imbalances. These imbalances are more commonly referred to as asset bubbles, and I believe this is exactly what we have in the bond market as an estimated $12 trillion in negative-yielding sovereign debt is sloshing throughout the global markets.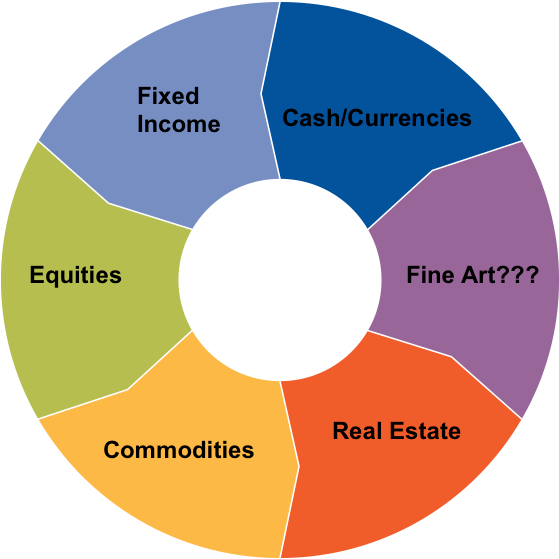 With that said, most are well aware that Treasury bonds (NYSEARCA:TLT) and gold (NYSEARCA:GLD) are both performing well, with the latter being the stronger of the two. Some smart money says that the run in gold is over and that it is unwise to fight a losing battle against a cartel of central banksters. Yet, when considering the above fence painting scheme I just described, I am beginning to have my doubts on who is really smart. However, if you are of the mindset to own precious metals, then you're probably not inclined to pay someone to paint their fence either. (See chart below)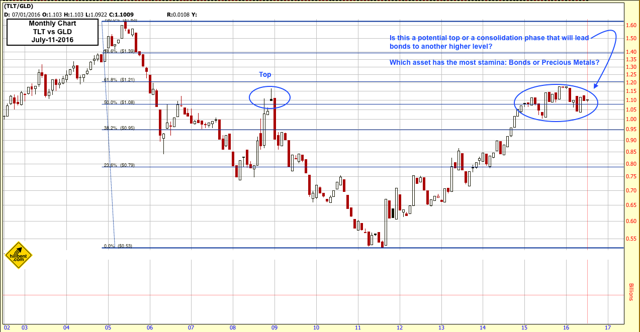 Click to enlarge
Disclosure: I am/we are long SLV.
I wrote this article myself, and it expresses my own opinions. I am not receiving compensation for it (other than from Seeking Alpha). I have no business relationship with any company whose stock is mentioned in this article.