Forecasts for this week's natural gas storage are starting to show up, and they are all over the place. Despite only a few figures reported so far, the current range is +46 Bcf to +67 Bcf, with IAF Advisors at the high end.
U.S. production saw a swift rebound last week as the Destin pipeline rerouted the gas to the other hubs. U.S. production averaged over 71 Bcf/d last week, and with disappointing power burn figures for July 2, July 3 and July 4, the injection figure this week could be high relative to recent injections. However, as we said in this article, even injection figures in the 60s would still reduce the year-over-year surplus.
Injection forecasts for the rest of July look low. The next three weeks could average below 30 Bcf, which would once again greatly reduce the year-over-year surplus. To give you an idea, the five-year average for the next three weeks is around 50 Bcf.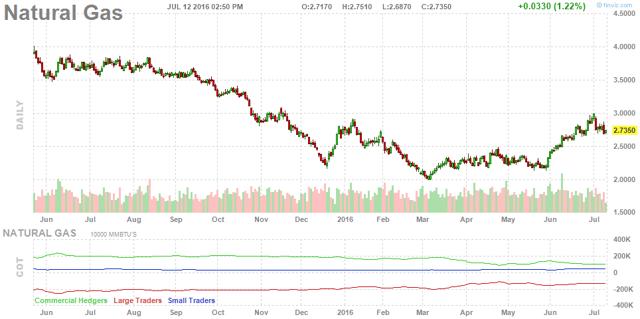 Click to enlarge
Natural gas prices have stabilized on the recent bullish injection revisions, but we still don't know how much coal has returned back into the grid. Preliminary data showed that coal usage jumped on July 11, only to get revised lower. Current figures have coal taking approximately 1 Bcf/d of power burn demand.
The premium between coal and natural gas has reduced, and this has decreased incentives for utilities to switch immediately to coal. As long as prices stay around current levels, we don't think the switches will be dramatic.
Eight- to 14-Day Outlook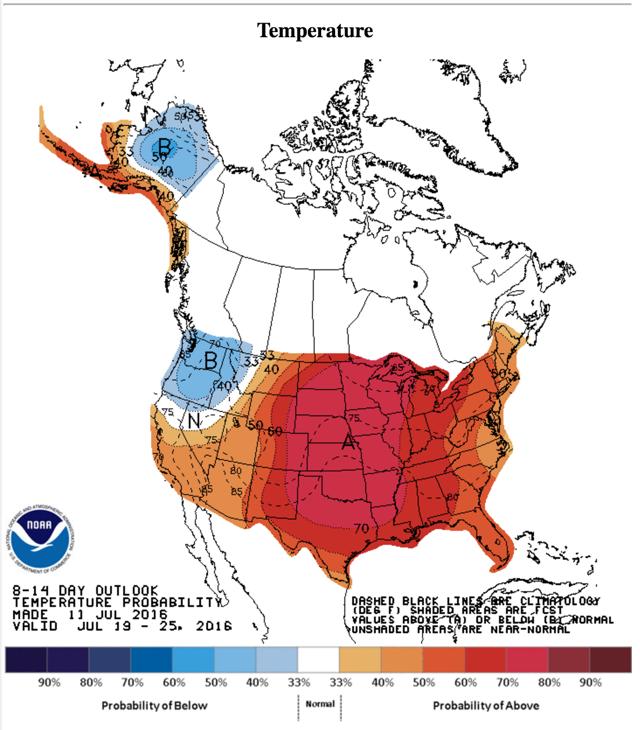 Click to enlarge
Natural Gas Prices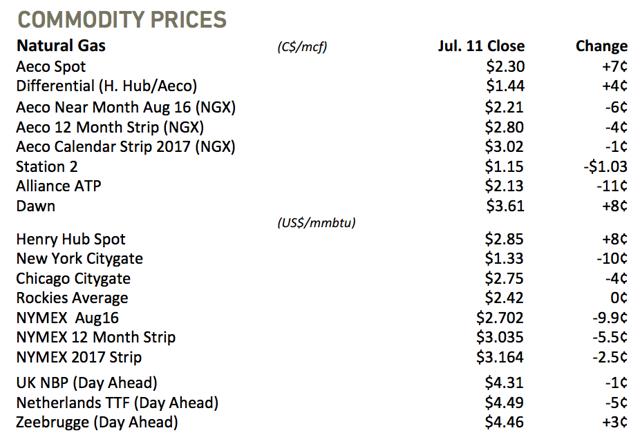 Click to enlarge
As always, if you enjoy our natural gas (NYSEARCA:UNG) daily, please click on the "Follow" button above and read our other energy write-ups. We also have a premium service tailored to investors looking to how we are thinking about positioning and real-time trade alerts. You can view our delayed one-month portfolio update here. We hope to see you join the HFI community.
Disclosure: I/we have no positions in any stocks mentioned, and no plans to initiate any positions within the next 72 hours.
I wrote this article myself, and it expresses my own opinions. I am not receiving compensation for it (other than from Seeking Alpha). I have no business relationship with any company whose stock is mentioned in this article.