Stocks discussed on the in-depth session of Jim Cramer's Mad Money Program, Tuesday, July 19.
During the earnings season, the stock market is in continuous grading mode. "These are moments when the reports come fast and furious, one after another, with headlines blaring and pre-market trading all over the place, and are among the most challenging times for investors," said Cramer. He shared some tips to maximize gains and minimize risk during the earnings season.
His first tip was that when a stock rallies going into the quarter, it means some investors are buying only for that particular quarter and they have the discipline to take gains no matter when they come. If there are gains before the earnings report, they'll take it and run. Such profit taking can affect the stock momentarily.
Second, the reaction to earnings does not only depend on the actual report but what powerful people think about it. For instance, Cramer liked the quarter from IBM (NYSE:IBM) but Bernstein analyst Toni Sacconaghi said that the earnings are decelerating and the company will have trouble making money in the second half. "Toni Sacconaghi's name might mean nothing to you, but at this particular moment he is every bit as important as IBM's CFO," said Cramer.
Third, all earnings are relative. Goldman Sachs (NYSE:GS) had a strong quarter when viewed in isolation, but relative to Citigroup (NYSE:C) and JPMorgan (NYSE:JPM), it wasn't that good. No one cared that less was expected from Citi but not from Goldman. "Right now I think that Citigroup is the buy given how far it has come out, but I simply don't believe that Goldman Sachs is bad, either. It's just that it's not quite good enough," added Cramer.
Fourth, bad is really bad. Netflix (NASDAQ:NFLX) reported slower than expected subscriber growth for the second quarter in a row and investors were rightly upset with it. The stock tanked 13% as a result. When a stock falls that hard, the selloff will continue for a number of days as many institutions with large positions are getting out of it. The reverse is also true for good stocks. Johnson & Johnson (NYSE:JNJ) reported a beat on all counts which impressed investors and hence it can rally for days.
Lastly, earnings headlines can be deceptive. Case in point was UnitedHealth (NYSE:UNH), whose conference call showed that the quarter was not as perfect as the headlines reported.
Cramer concluded by saying that investors should stick to the binary stocks which are easy to profit from and stay away from the subjective ones.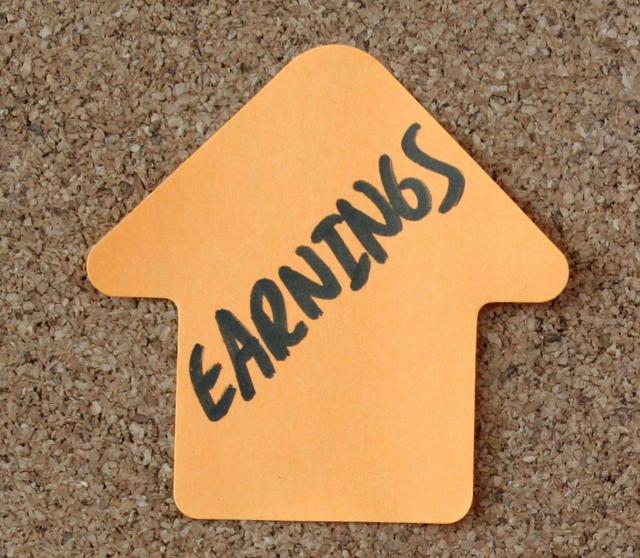 Pet care stocks
"The Secret Life of Pets" grossed more than $200M in two weeks. This clearly points to the fact that the pet care theme is multi-generational as people spend a fortune on their pets. "There are a lot of ways you can make money from this smoking hot pet care theme," said Cramer.
Pet care spending has risen from $28.5B in 2001 to over $60B in 2015. Cramer went through a list of stocks that are at the center of the pet care theme. Zoetis (NYSE:ZTS) is the largest animal healthcare company around, Idexx Labs (NASDAQ:IDXX) are makers of vet testing equipment, VCA (NASDAQ:WOOF) has 680 vet hospitals and clinics and PetMed Express (NASDAQ:PETS) sells medication to pet owners.
From the group, Cramer likes Idexx, but it trades at 38 times earnings. It should be bought only on weakness. Zoetis has been all over the place and hence Cramer advised waiting for another strong quarter before buying in. VCA, on the other hand is worth buying into, as it trades at 21 times earnings only. PetMed Express is the only stock that has limited upside.
A tale of two earnings
Cramer reviewed the two misfits of the earnings season to ascertain how investors should deal with them - Netflix and Hasbro (NASDAQ:HAS).
Hasbro's stock went down on concerns that the inventory has built up. After Cramer heard the company's conference call and interviewed CEO Goldner, he found out that the inventory was not unsold toys that were being piled up, but stocks of toys that have not hit the market yet. The inventory build is to match the demand of upcoming toys. When this is compared to rival Mattel (NASDAQ:MAT) which also declined, it is easy to see that Hasbro is the winner.
Netflix, on the other hand, had a confusing conference call in Cramer's opinion. His first concern was the word "un-grandfathered" that was used in the call. Cramer is always suspicious of companies creating a word that spell check doesn't recognize. "Un-grandfathered" represented the subscribers who were grandfathered into Netflix and did not renew their subscriptions ahead of a price increase.
For the first time, the price increase in Netflix fees mattered. Is that what weakened US numbers? "I found myself thinking, at least they didn't lose any," added Cramer. He did not get why subscribers would not renew the subscription for a few dollars especially when compared to their cable bills. "Now, I am not so sure. You just shouldn't be getting this level of Netflix cutting. And the lack of domestic growth isn't being made up overseas, like it used to be."
Off the charts
Is the bull run of the past three weeks over? Cramer went back to the charts with the help of technician Mark Sebastian to get an insight into the direction of the market.
VIX is the fear gauge of the market. During the Brexit selloff, the S&P went down but the VIX went down with it. This was a sign that the sell-off was ending. "Sebastian believes that the bull still has legs, at least for now. Why? Because everything is behaving normally," said Cramer. The daily chart of VIX and S&P shows that the index has gone higher and VIX has fallen. For the rally in S&P to continue, the VIX has to remain low.
Technicians look for volatility in the VIX itself to indicate when a rally ends. When the VIX continues to go down, but VVIX starts to rally, it indicates that there is demand for swaps as big institutional mangers trade VVIX to hedge long positions. When this scenario plays out, it means that the big money is uncomfortable.
The second sign to watch out for are the bond yields. When that happens, the dividend yield stocks become less attractive as compared to bonds which trigger a market-wide selloff. As long as the bond yields are low, Sebastian believes that S&P can hit 2,200 in August. "Since Sebastian nailed the post-Brexit bottom, I am inclined to stick with him and let it ride," concluded Cramer.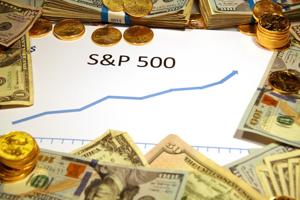 Viewer calls taken by Cramer
Gray Television (NYSE:GTN): Let the profit ride till the good earnings report.
Bristol-Myers (NYSE:BMY): The next entry point would be during the Democratic convention.
Cal-Maine Foods (NASDAQ:CALM): This stock had a heavy short position.
:::::::::::::::::::::::::::::::::::::::::::::::::::::::::::::::::::
Jim Cramer's Action Alerts PLUS: Check out Cramer's multi-million dollar charitable trust portfolio and uncover the stocks he thinks could be HUGE winners. Start your FREE 14-day trial now!
Get Cramer's Picks by email - it's free and takes only a few seconds to sign up.