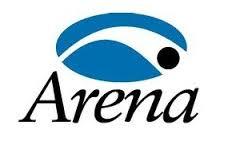 Arena Pharmaceuticals (NASDAQ:ARNA) was successful in obtaining approval for an extended release version of its drug Belviq. While this approval may be positive for the company in the short term, with the approval triggering a milestone payment from partner Eisai, over the long term the implications are unclear. Sales of Belviq up to this point have been disappointing and the company has been unable to turn a profit.
Arena Pharmaceuticals has been a rollercoaster. After putting years of effort into obtaining approval for its weightloss pill Belviq, it appeared as though Arena was destined for greatness. However, it immediately became clear that there were going to be challenges associated with selling Belviq. One of the primary challenges is the competition within the weight loss market, with two competitors that also obtained FDA approval at around the same time, Vivus (NASDAQ:VVUS) and Orexigen (NASDAQ:OREX). These companies have been battling it out for marketshare in a market where there is less demand for weight loss drugs than initially expected. So far it appears as though Arena has been losing the war. Things have gotten bad for Arena, to the point that they recently laid off 73% of their workforce in order to pivot to focusing on the drugs within their pipeline. Clearly, things have not been going well for Arena and Belviq.
Why Belviq XR will fail to make a difference
Belviq XR seems to be an expensive bet for a company that has struggled to gain traction in the weight loss market. Sure, they will now receive a $10 million milestone payment from their partner Eisai, but it is unclear that an extended release version of Belviq will help. One of the problems for Belviq is that when compared to its competitors, Contrave (from Orexigen) and Qsymia (from Vivus), that Belviq appears to be less efficacious than both of the pills. While this does come with the benefit of less side effects, Belviq appears to be far from the goldilocks pill for patients.
An extended release version of Belviq is an interesting idea for Arena in terms of attempting to help turn around its weight loss business. The primary benefits to a Belviq XR is that it is approved at a 20 mg dose, rather than the normal 10mg for Belviq. This means that the patient will have to only take one pill versus the two that they would normally be taking with Belviq. This has the rather obvious benefit of helping to increase patient compliance. This could also be a small benefit for patients who typically struggle to take pills. I would assume that the pricing would remain the same to Belviq, as there are not really that many benefits to Belviq XR in order to be able to justify a higher pricing. Belviq has been squeezed on the margins, with Arena having to offer a 70% net discount versus 58% a year earlier. Belviq XR is unlikely to be able to really change the trajectory of Belviq sales, at least in the short to medium term. The doctors that are already prescribing Belviq are likely to switch their patients over to Belviq XR and those doctors that aren't prescribing Belviq, this is unlikely to be a gamechanger for them.
The key event for Belviq will be the outcome of its cardiovascular outcomes trial. This trial could be a substantial benefit to Arena, as it would make Belviq at the time the only drug with cardiovascular outcomes data. This should help to make doctors more confident in prescribing Belviq to their patients, as they have a better idea of the potential benefits and risks of Belviq. The issue is that the trial will take a while for Arena to complete. The trial is fully enrolled at 12,000 participants, and should have top line readout in 2018. This means that until then we really should not expect to see a substantial uptick in sales. Eisai is unlikely to devote substantial resources towards helping to continue pushing Belviq until it has a clear differentiator. Having cardiovascular outcomes would be a clear differentiator for Arena, but investors will have to wait until 2018 for that to be the case.
Arena's Financial Position
Another problem for shareholders is that Arena has been rapidly burning through its pile of cash. While the $10 million milestone payment for approval of Belviq XR will help to temporarily bolster the cash pile, it is unlikely to have a substantial impact. At best the company bought itself an extra few weeks of operation with the approval of Belviq XR.
At the end of March 31, 2016 the company had $139.5 million in cash and cash equivalents. While this may seem like a rather large pile of cash, when you consider that their historic cash burn rate has been somewhere in the range of $20 million per quarter, it was not a large amount of money. What is interesting is going to be by how much Arena was able to decrease its SG&A costs due to its recent cutbacks. Quarter two was likely more expensive from a cash burn basis for Arena due to it paying severance pay to its employees, and costs associated with its layoffs, as well as due to a payment that it owes to Eisai.
It is clear that the company is going to need to find an additional source of cash if it is going to survive over the long term. It appears as though while dilution is not an immediate concern, it could be a concern over the long term. Arena recently filed a $250 million mixed shelf, which essentially means that Arena is preparing to be able to place some of its stock in exchange for cash (which means dilution for existing shareholders).
Conclusion
The impact of Belviq XR is likely to be minimal. It will not change the fact that Arena is struggling to gain traction in the weight loss market and that Belviq has been lagging in sales. Additional increases in patient compliance are not going to be a key sales differentiator for the product. It is likely that shareholders are going to have to wait until 2018 for the company to really have any data that could change the trajectory of Belviq. Until then, it appears as though dilution may be imminent for the company in an attempt to keep the lights on.
Disclosure: I/we have no positions in any stocks mentioned, and no plans to initiate any positions within the next 72 hours.
I wrote this article myself, and it expresses my own opinions. I am not receiving compensation for it (other than from Seeking Alpha). I have no business relationship with any company whose stock is mentioned in this article.
Editor's Note: This article covers one or more stocks trading at less than $1 per share and/or with less than a $100 million market cap. Please be aware of the risks associated with these stocks.